Inside Gwen Stefani And Blake Shelton's Life As Newlyweds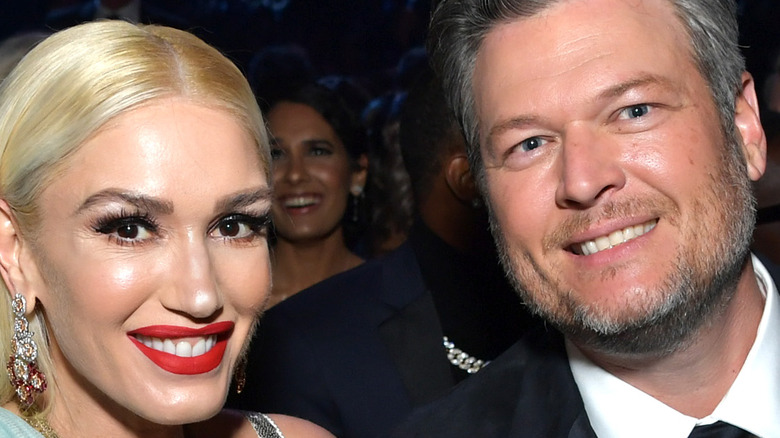 Emma Mcintyre/Getty Images
Blake Shelton and Gwen Stefani tied the knot in an intimate ceremony at their home in Oklahoma earlier this month, according to People Magazine. The fan-favorite couple reportedly said their vows in front of about 40 friends and family members and opted to keep the ceremony simple so that all those involved felt at ease. 
"They're a very family-oriented couple, and that's exactly what the wedding was about. Family was at the center of everything," a source told the outlet. "Blake wanted the day to be perfect for Gwen. His love for her is so deep."
Meanwhile, the nuptials were said to be highly emotional, as the couple's friend and "Voice" co-star Carson Daly (who also officiated the wedding) dished some details about the big day, per Yahoo. "At the wedding, Gwen starts and she wrote this [speech] saying, 'Since I was a little girl, blah blah blah' and she crushes [it] — not a dry eye in the church. It was so perfect that I said to Blake when she was done, 'Top that, buddy,'" Daly recalled. "Guitar comes in, stool, next thing you know, he wrote her a song, and he sings her a song, while he's crying, that he wrote specifically for her. 'Reach the Star,' I think it was called. Not a dry eye in the house. That was a highlight." 
Now, insiders are revealing what life is like for Stefani and Shelton as a newlywed couple.
Gwen and Blake are thrilled to finally be married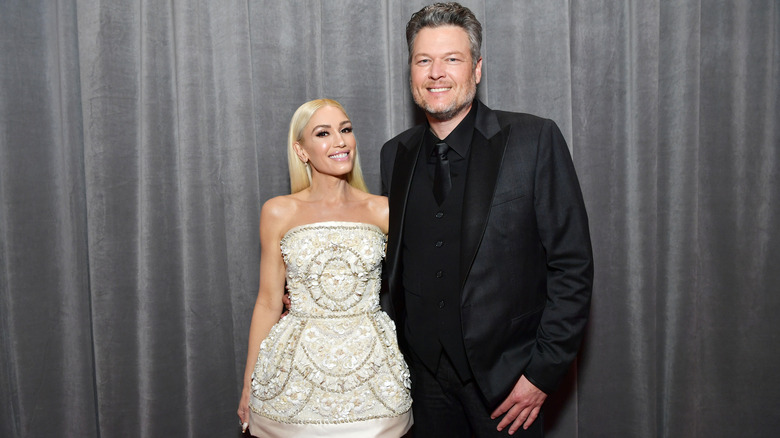 Emma Mcintyre/Getty Images
Gwen Stefani and Blake Shelton have been married for nearly two weeks, and the couple are said to be riding the high from their perfect wedding day as they explore life together as newlyweds (via People Magazine).
"They talked about how they already felt married before the wedding, but when the day arrived, Gwen was still giddy and a bit nervous. It was an emotional ceremony for both of them," a source told the outlet. "It was everything they wanted: family, friends, dancing, the beauty and familiarity of the Oklahoma surroundings and lots of love and laughter. It couldn't have been better."
Insiders tell the magazine that Stefani and Shelton went over the guestlist for months before the wedding and opted to keep the event small and intimate as time went on. And even though they are both very busy with their careers, they couldn't wait to jump into married life after dating for six years. "They were so ready to start their lives together, and both are ecstatic," another source explained. 
It seems that Stefani and Shelton really did get their fairytale wedding and are now happily living their days together as husband and wife. "They have found true happiness as a couple and as a family and are thrilled to be married," adds the source. "Their friends and families are over the moon for them."