Why George W. Bush's Recent Comment On American Troops Has Twitter Talking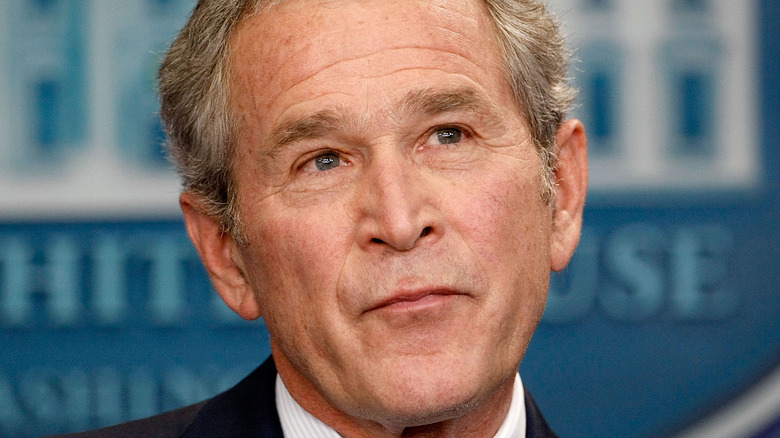 Chip Somodevilla/Getty Images
In April, President Joe Biden announced his plan to end America's longest war and withdraw U.S. troops from Afghanistan (via CNN). Biden declared that he would begin the withdrawal on May 1 and finish the process by September 11, on the 20th anniversary of the terrorist attacks on the World Trade Center and the Pentagon.
The President's decision has been met with mixed reviews and has elicited public responses from some of the biggest figures in politics. During a recent interview with German broadcaster Deutsche Welle, former President George W. Bush criticized the withdrawal of NATO troops from Afghanistan (via CBS News).
Bush argued that this decision will have "unbelievably bad" consequences and will cause civilians to be "slaughtered" by the Taliban. He stated, "Afghan women and girls are going to suffer unspeakable harm. This is a mistake. ... They're just going to be left behind to be slaughtered by these very brutal people, and it breaks my heart." 
These remarks stirred a reaction on Twitter as the former president is the person who sent troops to Afghanistan in 2001, following the September 11 attacks.
Bush may not be the best person to speak about the withdrawal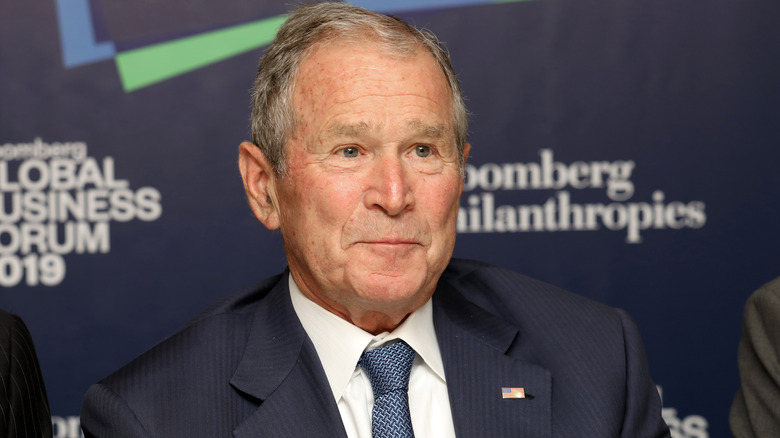 Bloomberg/Getty Images
Many Twitter users disagree with George W. Bush's belief that removing U.S. troops from Afghanistan is a mistake. A few Twitter users even went as far as to say that if Bush believes this is a bad idea it proves that the withdrawal is the right idea. A Twitter user wrote, "Oh man... seriously not really feeling this story. LIKE AT ALL. Not sure we should be taking the advice of George here on anything related to the longest war he started."
Other Twitter users pointed out that it's very interesting that the former Republican president waited until this moment to speak out about the war. Another user noted, "Bush is facing the failures of his own presidency. This is about his legacy. Two massive, failed wars that were avoidable. There was never a potential outcome where Afghanistan nor Iraq would be able to stand on their own, in a peaceful, democratic state."
Overall the general consensus seems to be that Twitter isn't interested in what Bush has to say on this matter.