Sarah Levy's Newest Role Is A Big Departure From Schitt's Creek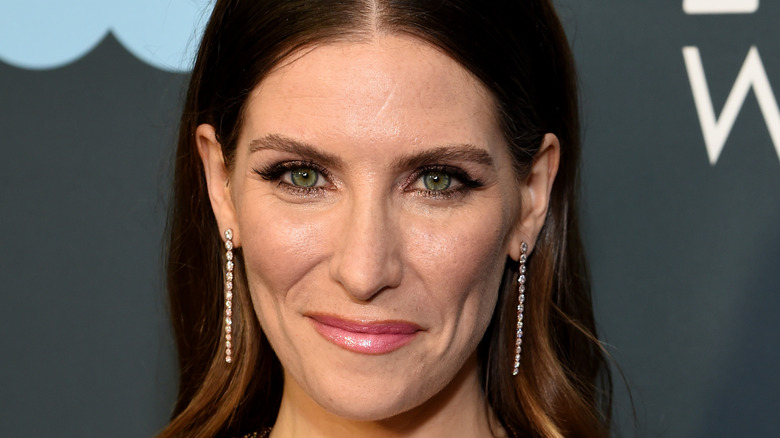 Michael Kovac/Getty Images
Sarah Levy is moving on from her role as sweet waitress Twyla on "Schitt's Creek." Sarah, who starred on the show alongside her father Eugene Levy and brother Dan Levy, said that it was a natural thing to act side by side with her famous family members. "Having grown up around it, it just seemed like such a natural thing for [Dan and I]. I don't ever remember not wanting to [pursue acting]," Sarah told Hello! back in 2017. Of course, all good things must come to an end, and "Schitt's Creek" aired its series finale in April 2020 amid continued support from viewers. However, People reported that fans may not have seen the last of the show, as speculation about a possible movie has been swirling. "I keep hearing about a movie!" Sarah said earlier this year. "This remains to be seen, but I'm here for it if that's the case."
Of course, a movie would be up to Sarah's brother, Dan, who recently spoke out about the possibility. "I don't think there's a single person on our team, cast or crew, that wouldn't want to come back for a movie," he said. "If I can come up with an idea that I think builds on what we've already done in a way that feels good and exciting and new and fresh and challenges our actors, then great. I go to sleep willing that idea to come to me." Meanwhile, Sarah's keeping busy with her new gig.
Sarah Levy reunited with a co-star during her new project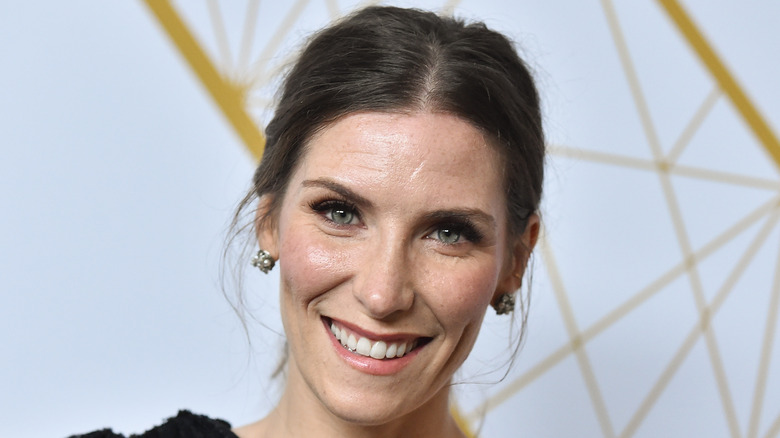 Shutterstock
According to Us Weekly, Sarah Levy has officially landed her first role following the end of "Schitt's Creek." The actress revealed that she would be starring in the new SYFY series "SurrealEstate," and as an added bonus her former "Schitt's Creek" co-star, Tim Rozon (Mutt Schitt), will be joining her. "I was looking for something different, but I wasn't sure what exactly. And when this came across, not only was it so compelling, but it was also something that seemed to fit perfectly into that category of what I was looking for," Levy told the magazine. She went on to say that her former co-star signing on to the project was "a total game-changer." "As soon as I found out that he was playing Luke Roman, it was a done deal," she said. 
In the series, Levy and Rozon will play real estate agents who handle haunted and possessed houses that are hard to move off the market. Levy admitted that part of the reason she was drawn to the role was because it was so different from her last acting job as Twyla. "[It's] such a departure from 'Schitt's Creek' and the character of Twyla. I had always wanted to do something in the horror genre," Levy explained. She added that the role is a "whole new challenge" for her and promised fans that the show will blend horror and comedy for a "fun ride" that has "something for everyone." SYFY's "SurrealEstate" premieres on July 16 at 10 p.m.