Who Is Million Dollar Listing Realtor Fredrik Eklund?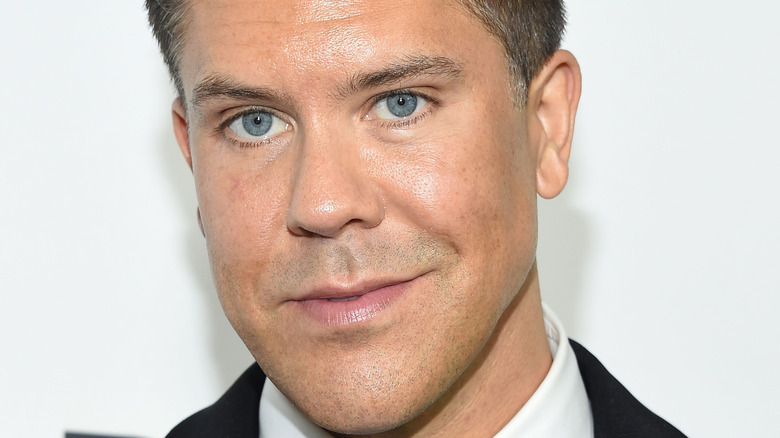 Shutterstock
Longtime viewers of Bravo's "Million Dollar Listing New York" are familiar with real estate agent Fredrik Eklund, but now that he's also joined "Million Dollar Listing Los Angeles" as a full-time cast member, new viewers might want to know more about the tall, dark, and witty realtor. As one of the New York show's original cast members, Eklund is the first agent in the franchise's history to appear as a regular on both series, according to People. While he previously guest starred on the Los Angeles show, he joined the flagship series as a regular for its newest season, which was filmed last year and began airing in May. Now that he's pulling double duty, Eklund told People being a bi-coastal agent allowed him to "ruffle feathers of brokers everywhere." 
According to his Bravo bio, Eklund was born and raised in Sweden, but after visiting New York when he was 10 years old, he knew his future belonged in the city. After working for an investment bank and founding his own Internet company, Eklund returned to New York when he was 25, selling $50 million worth of property in his first year alone. Since then, he has developed a client list that includes celebrities such as John Legend and Chrissy Teigen, Alec Baldwin, and Jennifer Lopez. 
"Million Dollar Listing" isn't the only show viewers might recognize Eklund from. In 2018, he co-starred with his friend, "The Real Housewives of New York" star Bethenny Frankel, for the Bravo series "Bethenny and Fredrik," which only last one season.
Fredrik Eklund is an accomplished entrepreneur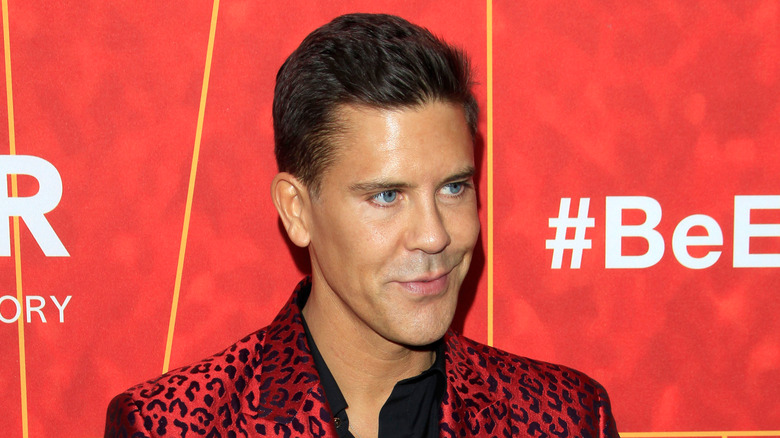 Shutterstock
Fredrik Eklund might be founder of the top sales team at Douglas Elliman, a real estate firm with offices around the world, but he's also a bestselling author of the book "The Sell: The Secrets of Selling Anything to Anyone." Viewers of Bravo's "Million Dollar Listing" franchise know the long-legged Eklund is famous for his high kick — a gesture he does every time he makes a sale. Eklund told Entrepreneur he started doing high kicks after he saw the original "The Karate Kid" when he was approximately 4 years old.
"I was growing so tall so fast that people almost didn't recognize me," he explained. "If you look at my body, I'm 6-foot-4, but I'm like 6 foot in legs alone. I'm all legs. I would have been a great Swedish supermodel, with big boobs and long legs."
When he's not working, Eklund spends time with his family and has been open about his past struggles with addiction. He is married to painter Derek Kaplan, and the couple has twins, Milla and Freddy. They split their time between homes in New York and Los Angeles. He told People filming in both locations was a challenge, especially during the COVID-19 lockdown. "Last year was of course very challenging because of the lockdowns and limitations on traveling, and instead of shying away from filming that, we covered exactly that," Eklund said. "That's what makes our show real."