Target's Designer Dress Collection Has TikTok Divided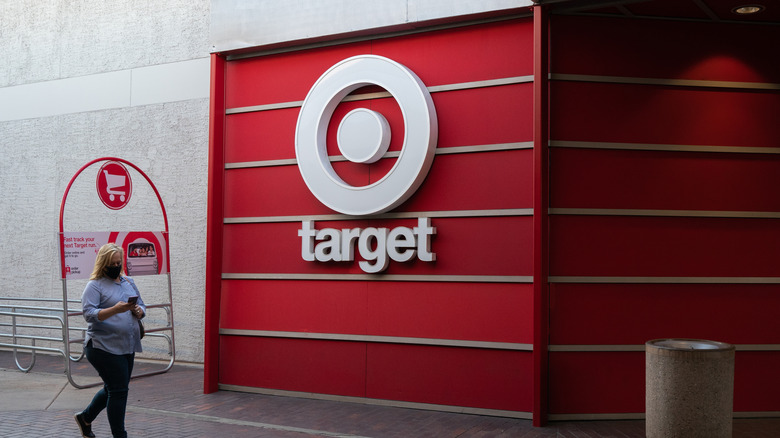 Bloomberg/Getty Images
With the rise of influencers on social media, many users tend to share their thoughts and opinions on trends and styles. The video sharing app TikTok has become synonymous with fashion and reviews, as more and more users share videos trying on clothing from numerous brands and leaving their reviews on products. Some of the reviews receive positive feedback, while others get dragged for their stance.  
Recently, Target has been the talk of the town on TikTok, after a user went viral for sharing her take on a new line of dresses launched in the retailer's shops. TikTok user Katie Boggs, who goes by @_katieboggs on the app, posted a controversial video trying on Target's new line of dresses, launched by designer Christopher John Rogers (via TikTok). In the video, Boggs and her friend jokingly try on the dresses, mocking them and saying, "Absolutely preposterous that these are real." Some users agreed with Boggs in the comments, saying the dresses were "hideous." 
However, since the video went viral on the app, many TikTok users have spoken out against Boggs, dragging her for her take on the designer's line. 
Why TikTok users are angry about the video
Many fashion influencers on TikTok clapped back at Boggs' video, saying that simply, she is "basic." TikTok user @queencitytrends shared a video flaunting a pink dress from Rogers' collection, saying "Say you don't know how to style and wear colours without saying you don't know how to style and wear colours" about Boggs (via TikTok). 
However, the major feedback on Boggs' video came from another designer on TikTok, Marcelo Gaia, shared that there was ignorance in Boggs' video, because she's a white woman commenting on a queer black designer's fashion. Although Gaia said the video was ignorant, he said "no one should come for" Boggs because everyone is ignorant before they learn. 
Gaia shared "They're not ugly; maybe you don't think that they'll suit you. They do, in fact, suit probably women of color, or women who just love color, or women of a particular body shape" (via TikTok). 
Gaia also added in his video that Rodgers' collection is "groundbreaking" as he is one of the first black queer designers to be carried in a major, global retailer like Target.