The Most Overrated Designer Brand, According To 33% Of People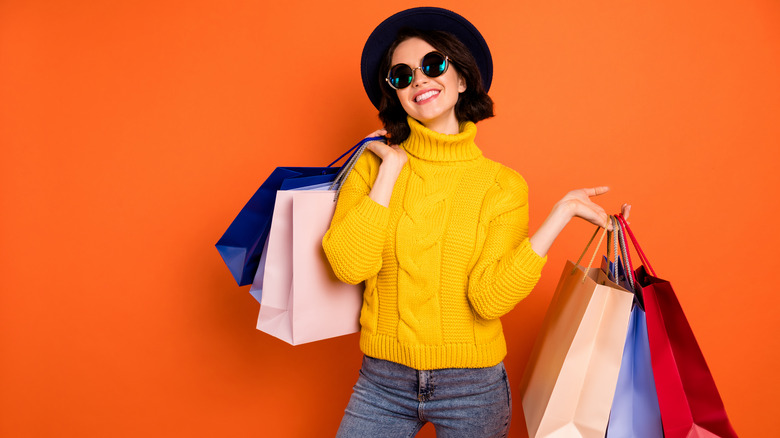 Shutterstock
Most of us have at least one designer brand that we covet and, when we can, we'll make the occasional splurge on a handbag or sunglasses. Then there are the luxury brands that just seem overpriced and ... not that attractive. Of course a lot of it comes down to personal preferences — some designer brands use bigger, flashier logos while others are a little more understated. Some stick primarily with tried-and-true classics and others experiment more with current trends.
When it comes to which designer brands deserve to be revered in the fashion world and which are overrated, The List surveyed readers to find out which brand is considered to be the most overrated. We surveyed 692 American adults and here's what they had to say.
Coming in last place (which, in this case, is a positive thing) was Fendi, with just 11.7% of respondents naming the brand the "most overrated." The Italian fashion house has been around for nearly 100 years (via InStyle) and it looks like it's just as popular as ever.
Other designer brands didn't fare quite as well in the survey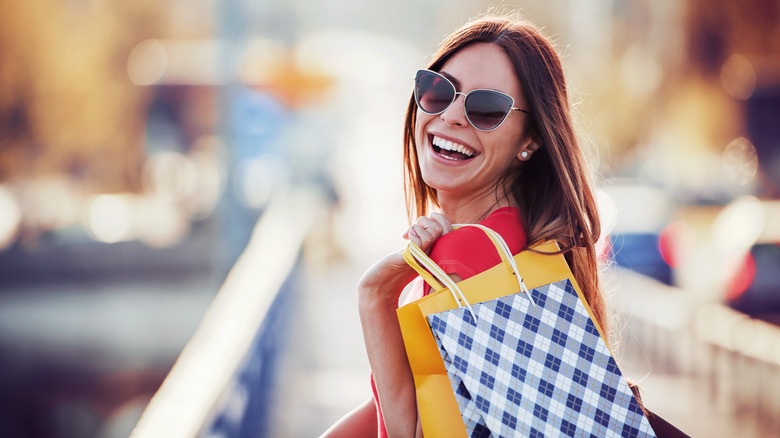 Shutterstock
Next up was Dolce & Gabbana, which got just over 13% of the vote, and Birkin, which 14% of readers voted as the most overrated designer brand.
We'd say that overall Fendi, Dolce & Gabbana, and Birkin fared pretty well in this survey because there was a significant jump in numbers after Birkin. Twenty-eight percent of respondents named Louis Vuitton as the most overrated designer brand, which is double the number of people who chose Birkin. It looks like those monogrammed Neverfull Totes may not be as desirable as many of us thought.
But despite Louis Vuitton's less-than-stellar showing in this survey, a whopping 33% of respondents chose Gucci as the most overrated brand — so nearly one-third of the 692 people surveyed probably wouldn't pick Gucci if they had some extra spending money.
Luckily for Gucci, their sales are just fine. As reported by Insider, the designer nearly doubled its sales in 2018. But it's noteworthy that Gucci's appeal seems to be concentrated in the millennial age bracket. Per Insider, 55 percent of Gucci's 2018 sales came from shoppers under 35. Will they still love their purchases in another decade? After all, designer purchases are meant to be investment buys. Time will tell.