Britney Spears Sends A Clear Message To Her Fans After Latest Court Battle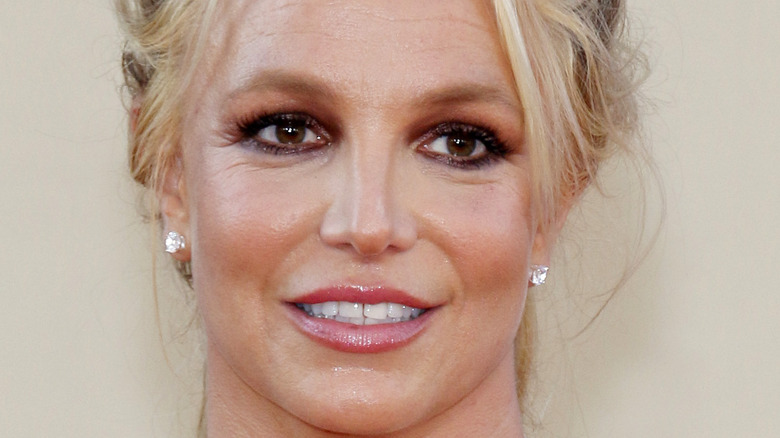 Shutterstock
Britney Spears has spent almost half of her life unable to make decisions about what she does, where she goes, who she is with, and possibly even about whether or not she can get married and have more children. In 2008, Britney Spears' father, Jamie Spears, was named as conservator, or the person who is in charge of managing Britney's financial and/or daily life choices and decisions, per NPR.
In the intervening years, Britney hasn't spoken out much against the arrangement. That all changed in June 2021, when she revealed her deep unhappiness with the situation. She told a lawyer, "I want my life back ... I truly believe this conservatorship is abusive ... I want to end the conservatorship without being evaluated. I want to petition to end the conservatorship" (via Deadline). 
Britney's admission set off at tsunami of fan support, which has appeared to encourage and thrill the singer to no end. She recently opened up on her Instagram page about the attention, thanking fans and noting, "You have no idea what it means to me be supported by such awesome fans" (via TMZ).
Britney Spears has joined the #FreeBritney movement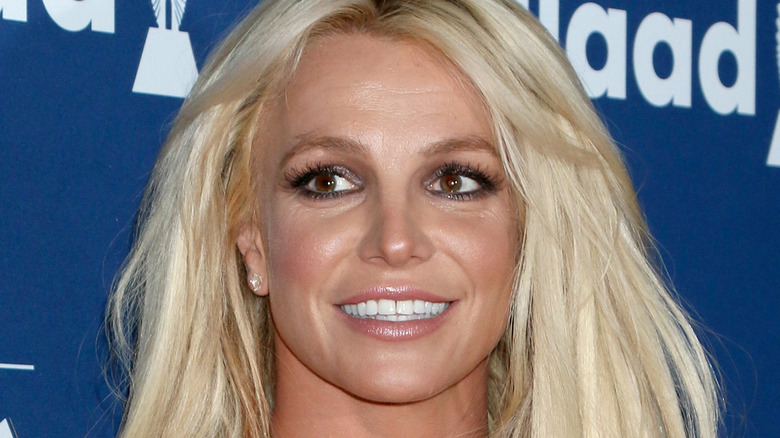 Shutterstock
Britney Spears has recently begun advocating for herself, calling for an end to the years-long conservatorship she has been subjected to. She recently shared on Instagram that she has a new lawyer to aid her in the quest to end the conservatorship, and ended the post with the all-important #FreeBritney tag.
She wrote, "Coming along, folks ... coming along!!!!! New with real representation today ... I feel GRATITUDE and BLESSED !!!! Thank you to my fans who are supporting me ... You have no idea what it means to me be supported by such awesome fans !!!! God bless you all !!!!! Pssss this is me celebrating by horseback riding and doing cartwheels today !!!! #FreeBritney."
Britney Spears also previously said that she'd like to press charges against her father, Jamie Spears. The BBC reports that she made a phone call to the Los Angles court from her lawyer's phone, stating, "I'm here to press charges. I'm angry and I will go there."