This Is What Britney Spears Did Right After Speaking Out About Her Conservatorship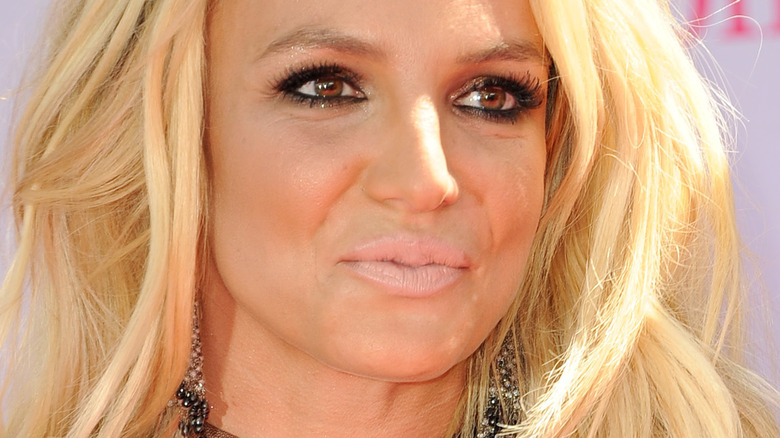 Shutterstock
Britney Spears spoke out in a court hearing regarding her conservatorship this week, per Page Six. The "Toxic" singer told a judge that she wanted her conservatorship ended and claimed that her father, Jamie Spears, as well as many others members of her management team, had taken advantage of her, and even forced her to go on tour in the past. "I've been in denial. I've been in shock. I am traumatized," Britney said in her statement to the court. "I'm not happy. I can't sleep. I'm so angry. It's insane. And I'm depressed. I cry every day. I truly believe this conservatorship is abusive. It's my wish and my dream for all of this to end," she added.
After speaking on behalf of herself in court, Britney Spears took to social media to apologize to her fans for leading them to believe that she was OK, when she's been struggling. "I did it because of my pride and I was embarrassed to share what happened to me ... but honestly who doesn't want to capture [their] Instagram in a fun light!!!! Believe it or not pretending that I'm ok has actually helped. I feel like Instagram has helped me have a cool outlet to share my presence ... existence ... and to simply feel like I matter despite what I was going through and hey it worked," she wrote. Not long after making her public statements, Britney decided to treat herself and headed off on a vacation.
Britney jetted off to Hawaii with her boyfriend after her court hearing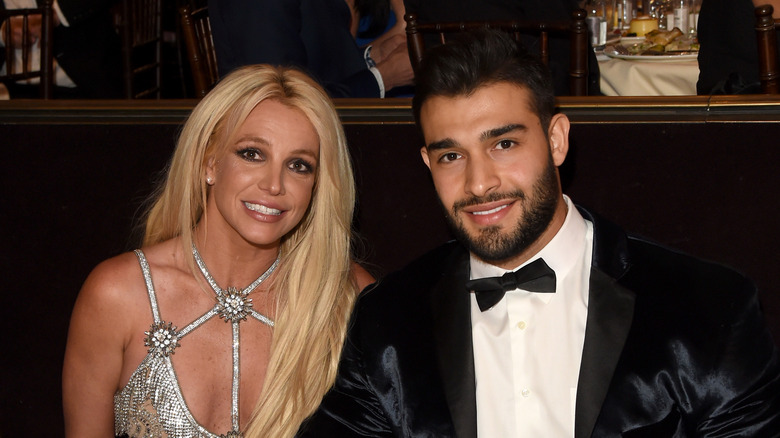 J. Merritt/Getty Images
According to E!, Britney Spears packed her bags and jetted off with her boyfriend Sam Asghari for a romantic vacation to Hawaii. The couple reportedly set off on their getaway one day following Britney's bombshell statements about her conservatorship. The pair were said to take a private jet to Maui, and the "Lucky" singer was reportedly thrilled. "Britney looked very happy and excited to be going back to Hawaii. She was giddy and all smiles as she landed on the island," a source told E!. "They thought about heading down to the beach, but it looked very crowded so they stayed at the pool. Britney looked like she was in her happy place in a pink bikini at the pool getting some sun."
Previously, the outlet reported that Britney's beau is a huge reason why she decided to speak publicly about her conservatorship. "Britney feels like the weight of the last decade or so is slowly but surely lifting off of her shoulders. She feels empowered beyond words, and a large part of that is Sam, who empowers her in every way and has been her rock throughout this entire ordeal since she decided to speak up. She is eternally thankful to have him in her corner," an insider dished. Fans are now hoping that Britney Spears will soon be released from her legal restraints, and be set free to live her life the way she sees fit.