Are Carrie And Mr. Big Still Together In The SATC Reboot?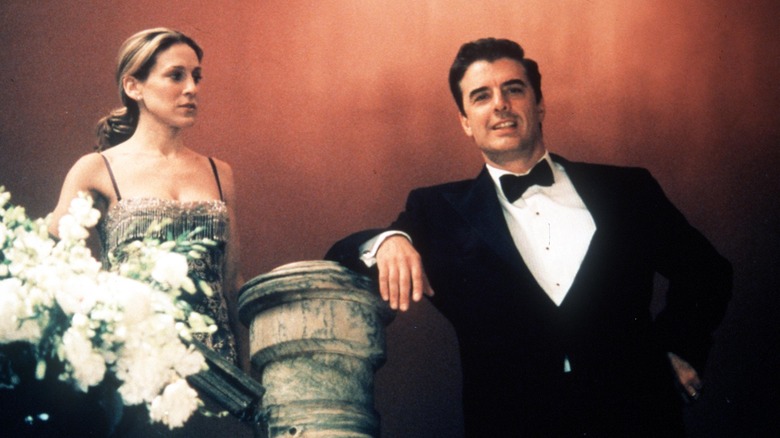 Getty Images/Getty Images
For fans of the hit HBO series "Sex and the City", the official announcement that a 10-episode revival, to be titled And Just Like That..., will soon be airing on HBO Max has been a highlight of the summer (via Harper's Bazaar). Several members of the original case are slated to return, including Sarah Jessica Parker (Carrie), Cynthia Nixon (Miranda), and Kristin Davis (Charlotte). 
Fans have been all aflutter, wondering about the storyline and where 2021 will find the friends so many of us fell in love with all the way back in the late 90's. Is Charlotte still a doting a happy mother? Has Miranda perhaps leveraged her law degree and ambition to enter into politics? And, of course, the BIG question (see what we did there?): After all the drama, the ups and downs, and the on-again off-again nature of their relationship that has now spanned decades, are Carrie and Mr. Big still together? 
What fans can expect for Carrie and Mr. Big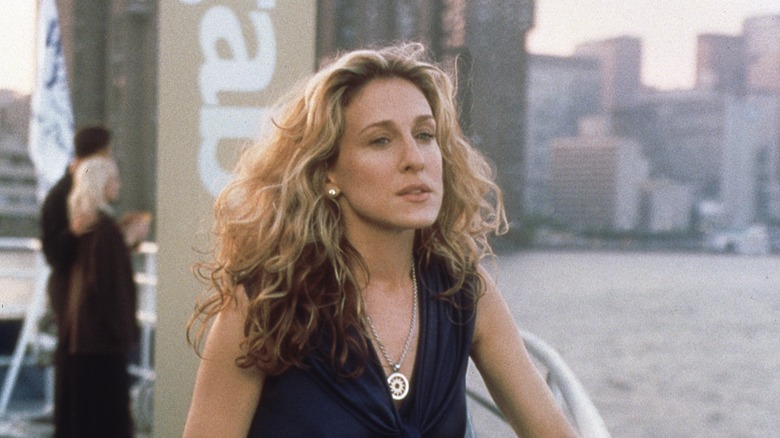 Getty Images/Getty Images
As any "Sex and the City" fan will remember, Carrie and Big finally got together "for real" in the series finale of the show back in (year) when Big showed up in Paris, swept Carrie off her feed, and at last declared "You're the one!" And the couple finally finally got married in the first Sex and the City movie, after a whole lot of drama involving Big's cold feet and Carries even-bigger dress.
So naturally, fans wondered if the couple made it through these past several years, or if the reboot will open with Carrie once again taking Manhattan by storm as a single woman. Page Six acquired exclusive access to part of the script for the first episode, which reveals that when we reunite with Carrie and her friends, we'll find our star, who is now in her fifties, working as the host of a podcast and (gasp!) in the middle of a messy divorce from Mr. Big.  
To see how it all plays out, I guess we will just have to tune in! The official release date has not yet been announced.