Why This Upcoming Princess Diana Wedding Documentary Has Fans In A Frenzy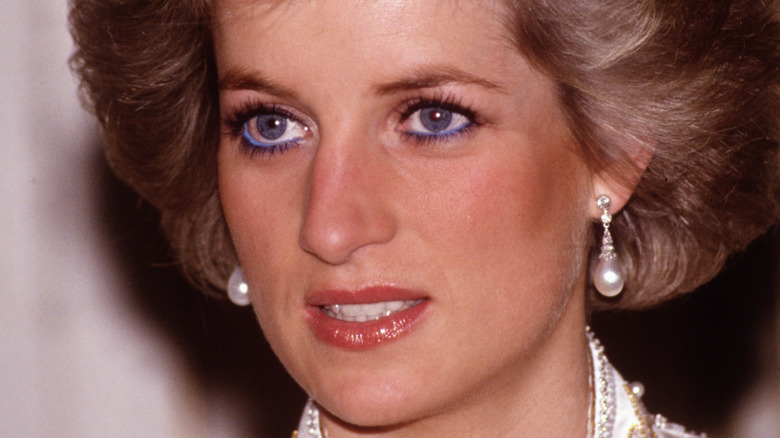 David Levenson/Getty Images
We're coming up to forty years since the wedding of Prince Charles and Princess Diana. Ahead of the anniversary, which is on July 29, a new documentary is being released on the streaming service BritBox, and it contains restored footage from the wedding itself (via Tatler).
The film is a BritBox exclusive, and was produced by Touchdown Films, who have restored the wedding in high definition, fit for viewing in 2021. According to a trailer, narrated by well-known British journalist and newsreader Angela Rippon, the documentary takes us back to "a day that enchanted the world", complete with "beautifully-restored original film of the wedding", displaying "history as you've never seen it before."
A press release from ITV states that the documentary will be available on BritBox North America for the anniversary itself, while it's making its debut on BritBox UK today, so fans can either revisit a historic day or watch the wedding for the very first time. There might have been a number of Diana-related documentaries made, but could this be the most poignant yet?
The documentary is available in the U.S. from July 29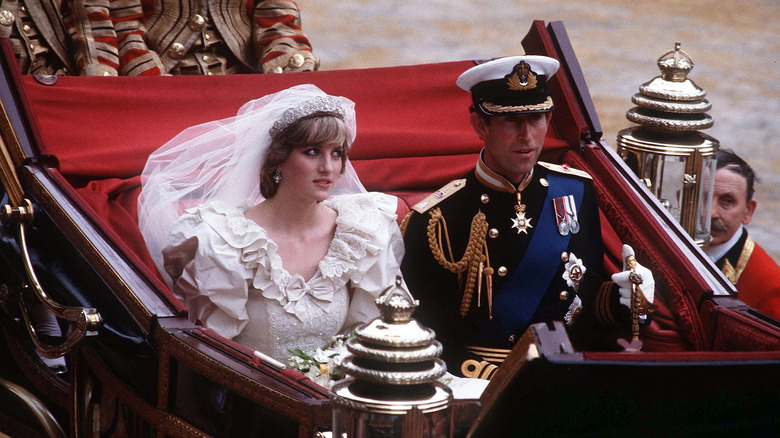 Anwar Hussein/Getty Images
At the time of the wedding, 750 million people across over seventy countries tuned in to watch the ceremony, but of course the technology at the time wasn't as advanced as the technology we have four decades later. Most media outlets captured the event on standard definition tape, which is pretty poor quality, but British Movietone were able to capture the wedding on 35mm film.
Fortunately, the 35mm film format can be upgraded to the 4k resolution we're accustomed to today, with the footage from the day being "lovingly restored to a much clearer version than was ever thought possible" (via ITV). The founder of Touchdown Films, John Osborne, said that "we are delighted to be working with BritBox on this new feature-length documentary that reframes one of the most iconic days in history like never before," and it's fair to say that fans are feeling pretty excited about the film too.