Why The Internet Is Cracking Up Over Drew Barrymore's Flirty Comment To Leonardo DiCaprio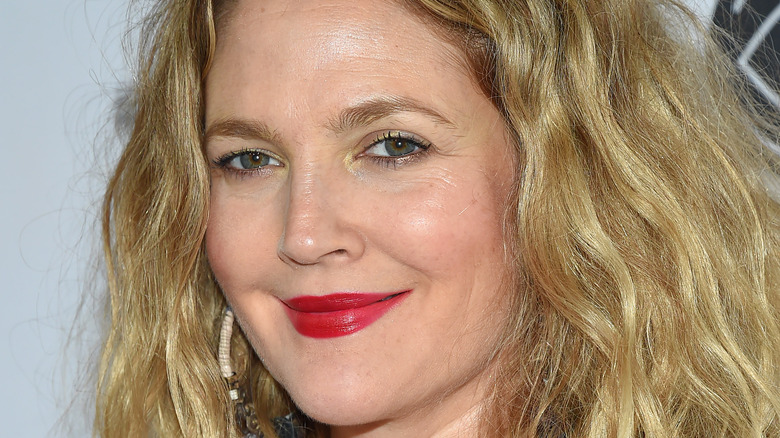 Shutterstock
Drew Barrymore is single and on the prowl. The actress has been single since divorcing her ex-husband Will Kopelman in 2016, according to Page Six. Though Barrymore has never dated her "Poison Ivy" co-star, Leonardo DiCaprio, she has gushed about him in the past. During a 1997 interview with Access Hollywood, Jeff Probst asked how Barrymore felt about being in a circle of A-list celebrities like DiCaprio. "Can you imagine being put in that company of Leonardo DiCaprio? Mmmm," Barrymore told Probst.
Earlier this year, during an appearance on "The Ellen DeGeneres Show," Barrymore revealed that she knew DiCaprio better than the public had realized when she refuted a claim that the actor had decorated his home with "Titanic" memorabilia. "I've actually been to Leonardo DiCaprio's real home and he's so not self-indulgent," Barrymore told DeGeneres, according to HuffPost. "His taste is impeccable. His art collection is to die for and I think this is the cutest thing ever, but he doesn't live like that to my knowledge."
Though DiCaprio has been linked to actress Camila Morrone since 2017, the internet exploded recently when Barrymore got a bit flirtatious in the comments section of one of his Instagram posts.
Fans are losing it over Barrymore's flirtateous comment to DiCaprio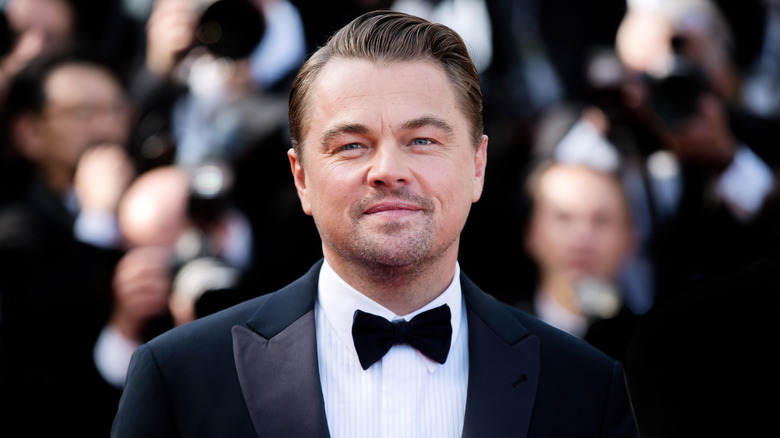 Shutterstock
Leonardo DiCaprio posted an infographic about climate change on his Instagram. While many comments on the post were supportive of DiCaprio's message, Drew Barrymore took her support of the actor to another (cheeky) level. "You should be the only hot one, and not our planet!" she responded in the comments section of the post.
Immediately, fans responded to Barrymore's comment, voicing their support for the actress' bold pickup line. One Instagram user praised Barrymore for making a move, though pointed out that the actress is a bit too old for DiCaprio. Though Barrymore is the same age as DiCaprio, he tends to go after women half his age (his current girlfriend, Camila Morrone, is 23 years his junior per the Los Angeles Times). "Yes, shoot your shot but you're probably too old for him," Instagram user @jennidbk76 replied to Barrymore's comment. Other users asked Barrymore if she wrote the comment while she was drunk.
After posting her original message, Barrymore went on to post a decidedly tamer opinion of DiCaprio. "Thank you for always have been the pioneer of saving our earth," Barrymore commented again on his Instagram post. Neither has further commented on the social media exchange.