The Truth About Paris Jackson And Gabriel Glen's Breakup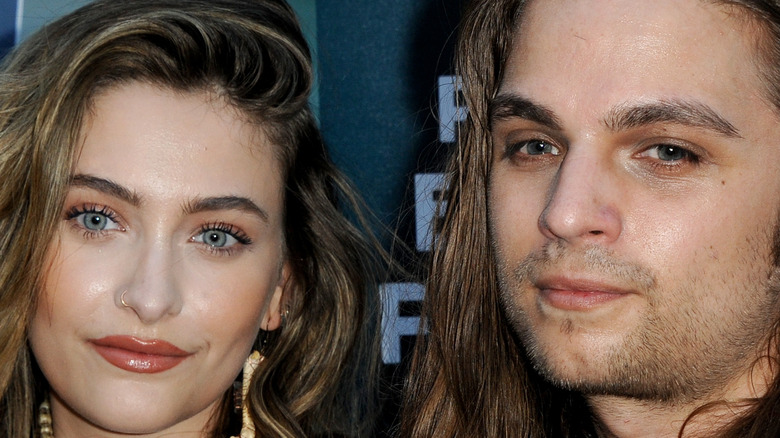 Shutterstock
When Paris Jackson and Gabriel Glenn met in April of 2018 at Hollywood's Rainbow Bar & Grill, it was love at first sight. Jackson watched Glenn perform a set with his band the Trash Dogs and introduced herself. As Glenn explained in the Facebook Watch series "Unfiltered: Paris Jackson and Gabriel Glenn" (via People), "We went from The Rainbow to an after-party and that's where I saw her playing an unplugged guitar. It felt very intimate. I knew I was walking towards a head over heels fall."
Michael Jackson's daughter added, "We immediately just vibed. We spent three days straight together. Within a week, I was living in his van."
The couple quickly learned that they had a musical connection as well as a romantic one and formed the duo The Sunflowers. The rising stars released their debut EP in June 2020. However, after two years of dating and making music together, Paris Jackson and Gabriel Glenn called it quits that August. Though neither party has publicly revealed the specific reason for their split, sources close to Jackson offered up some insight (via TMZ).
Paris Jackson was ready to fly solo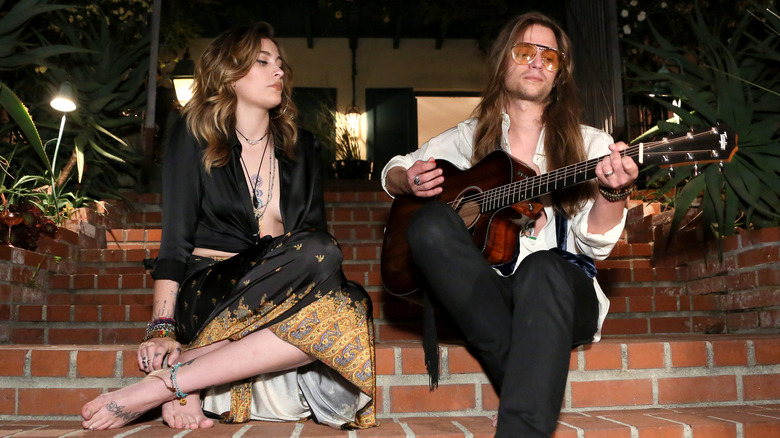 Gabriel Olsen/Getty Images
In early August of 2020, TMZ reported that Paris Jackson and Gabriel Glenn's breakup was a mutual decision. The outlet revealed that neither Jackson nor Glen hold any ill will toward one another but felt that it was time to move on from the relationship. Sources close to Jackson shared that the singer wanted more time to focus on her music and was spending a lot of time in the recording studio.
Though the former couple decided to walk away from their romantic relationship, comments Jackson made on "Unfiltered: Paris Jackson and Gabriel Glenn" indicate that the pair will remain intertwined (via People). Jackson said, "I don't think soulmates are specifically just romantic partners. In one life Gabe was probably my daughter. And in another life, he was probably my grandpa and then in another life he was probably my worst enemy." 
She explained that Glenn taught her what real love is, adding, " He makes me not feel as alone. He's had an impact on me and my life and my heart in ways that I cannot even describe. I can't see my life without him."