Here's How Robin Thicke Manages Co-Parenting With Two Different Women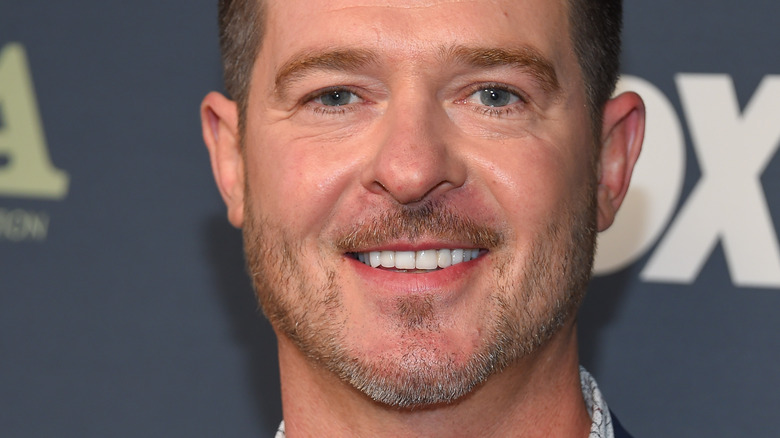 Shutterstock
When Robin Thicke and Paula Patton divorced in 2014, things between them were far from civil. Luckily, many years later, the former couple has been able to get to a better place as they continue to co-parent their 11-year-old son, Julian Fuego Thicke. During an interview with People magazine in February 2021, the 44-year-old R&B singer confirmed he and ex-wife Patton, 45, who married in 2005, "have never been better" thanks to a solid system of "communication" and "transparency" between him, Patton, and longtime girlfriend April Love Geary (with whom he shares three children).
"We're co-parenting at our very best, and it shows in Julian's results," Thicke said. "He's thriving and has really blossomed this last year. He's so devoted to school." According to Thicke, the child he shares with Patton is his total opposite. "I was the class clown in the back row. He's in the front of class and loves going to school," Thicke explained.
Robin Thicke co-parents with communication and transparency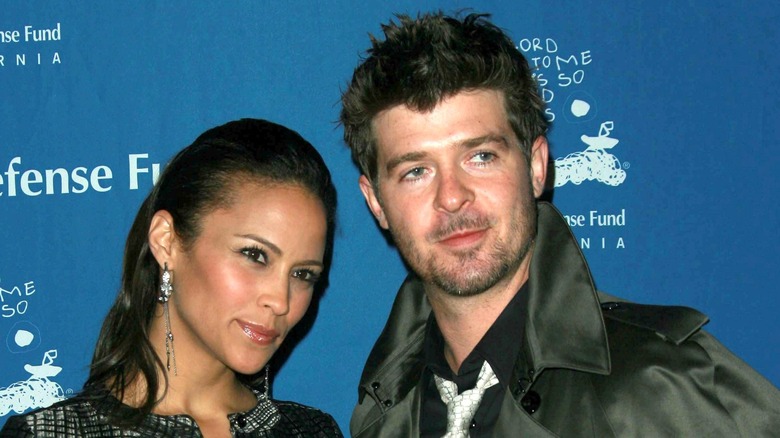 Shutterstock
Robin Thicke and Paula Patton's son is so different from Thicke that the musician actually joked about his paternity during his interview with People. "Maybe he's not my son!" he laughed. "But no, I'm the proudest father because he really is that kind of kid at home." According to Thicke, there was a lot of emotion swirling around when he and Patton first broke up, but now, after time has healed the wounds of their split, he can see her as the "incredible person" she is.
"Once you can put yourself second, your son rises to the top and you go, 'It's not about us anymore,'" he added. "We're very lucky the way everything has worked out." Following his split from Patton in 2014, Thicke began dating Geary, who is 18 years his junior, in 2015. In the years since striking up the romance, Thicke and Geary, who have been engaged since 2018 (via USA Today), have welcomed three children of their own, including 3-year-old Mia, 2-year-old Lola, and 6-month-old Luca Patrick.