How Ryan Seacrest Really Feels About Julianne Hough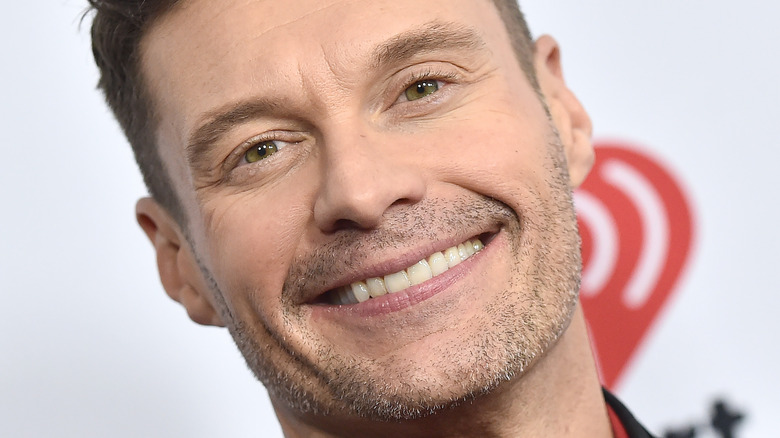 Shutterstock
Ryan Seacrest may be one of the most successful television and radio hosts of all time, but when it comes to his love life, he appears to be striking out left and right. Although the "Live! With Kelly and Ryan" host spent three years dating model and health guru Shayna Taylor, their on-again, off-again relationship came to a screeching halt last June. In the year since, Seacrest hasn't gone public with any new women. Instead, after being linked to 23-year-old model Aubrey Paige, he is allegedly hoping to reconnect with ex-girlfriend Julianne Hough.
According to a recent report, Seacrest would love to rekindle his romance with Hough following her November 2020 split from husband Brooks Laich (via People). In fact, Seacrest may have secretly reunited with her earlier this year. "They had a wonderful time all by themselves in the sunshine," a source revealed to OK! Magazine last month, as the two were reportedly on a romantic vacation together. "Ryan doted on Julianne from morning to night, even bringing her breakfast in bed. They spent much of the time snuggling, catching up on where they're both at in life. They enjoyed picnics on the beach too, plus romantic moonlit strolls late at night."
Ryan Seacrest and Julianne Hough planned to revisit their past romance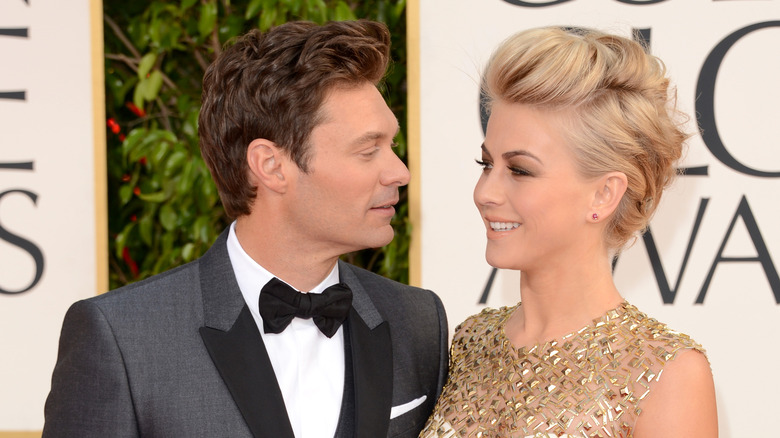 Jason Merritt/term/Getty Images
As fans of Ryan Seacrest may recall, he and Julianne Hough dated for three years before calling it quits in 2013. Although their romance has been over for many years, the OK! Magazine insider went on to reveal that Seacrest "always felt that Julianne was the one that got away."
"He relates to her more than any of his other exes. He's attracted to her work ethic, her perfectionism, and her independent streak," the source explained. According to the insider, Seacrest and Hough agreed that they would revisit their past romance down the line if their relationships with other partners failed. So, after seeing that both he and Hough are currently single, Seacrest reportedly believes now is "a good time to strike." As for Hough, she is said to be feeling more confident than ever. And, in an Instagram post in March, she confirmed exactly that when she spoke of her "physical, mental, emotional, and energetic health."
"It's amazing how when one of those things is not healthy, it can be a ripple effect for the others," she captioned a selfie. "Sometimes it's out of balance and that's ok, just keep trying to even it out by shifting your focus where it needs some extra care and support."