Meghan Markle And Prince Harry Just Made A Huge Donation For This Important Cause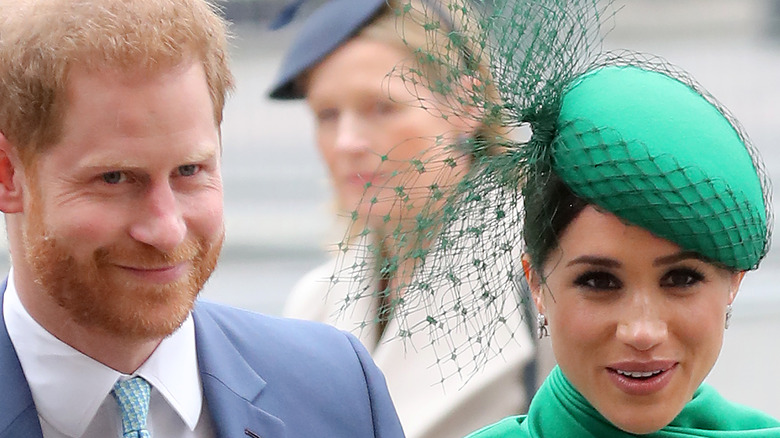 Chris Jackson/Getty Images
Despite all the recent controversy surrounding their exit from the royal family, Prince Harry and Meghan Markle are known for their charitable nature, and, according to Hello!, the couple just made a huge donation to the Los Angeles-based organization, Harvest Home, which helps to better the lives of homeless women who are pregnant. 
In an Instagram post shared by Harvest Home, it was revealed that the Duke and Duchess of Sussex had donated several crates of diapers through the couple's partnership with Procter & Gamble.
"These diapers recently arrived at our new Pico-Robertson Home and we could not be more thankful to the Archewell Foundation, the Duke and Duchess of Sussex, and @proctergamble and @pampersus for the incredible donation through their Million Acts of Love Campaign," a caption by Harvest Home read. "Thank you helping us ensure that our moms and babies have all they need in our homes!," the post concluded. 
Meghan penned a heartfelt letter to the organization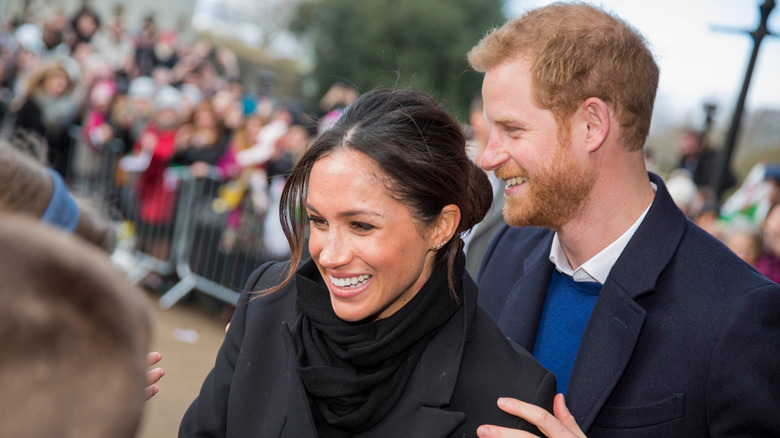 Shutterstock
According to the charity's official website, the goal of Harvest Home is to transform "the lives of homeless pregnant women and their children by providing housing, support, and programs that equip women to become great mothers."
Per Hello!, the organization revealed on Mother's Day 2021 that Harry and Meghan's Archewell Foundation was working alongside Procter & Gamble to provide the charity with some much-needed essentials. An Instagram post shared back in May announcing the Duke and Duchess' involvement read, "We are thrilled to have the support of Archewell Foundation, The Duke and Duchess of Sussex, and Procter & Gamble, who are donating diapers, cleaning supplies, and other essential items." 
At the time of the announcement, Meghan, who was pregnant with daughter Lilibet, penned a heartfelt letter to the organization. "As a mom, and an expectant mom, I deeply appreciate the significance of community support, safe and accessible pregnancy resources, and trusted guidance in a nurturing setting," Markle wrote, adding, "Thank you for all you do for the women and mothers who are turned away elsewhere, at no fault of their own ... I hope you will accept an offer of support to help further uplift Harvest Home's residents."