The One Face Serum Hailey Bieber Can't Live Without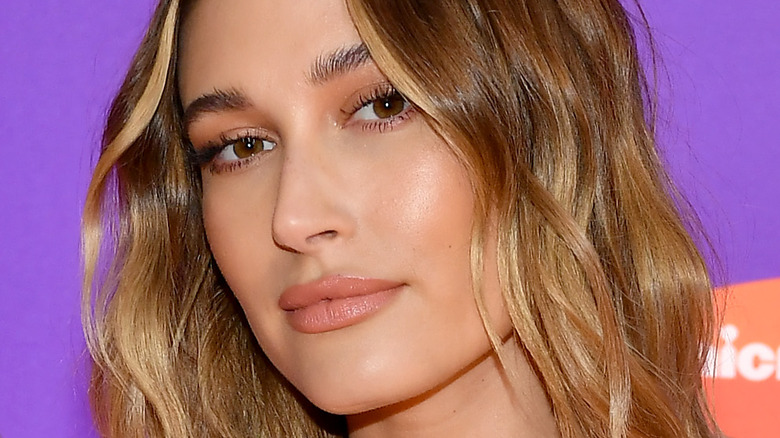 Amy Sussman/kca2021/Getty Images
Hailey Bieber takes her skincare routine very seriously. But that doesn't mean she has a complicated regimen. In fact, when it comes to caring for her complexion, Bieber keeps it quite simple. During a recent interview with Allure magazine, the 24-year-old model and wife of singer Justin Bieber broke down her skincare routine, revealing that after deciding to do double-cleansing on her face, she saw immediate changes in her skin. That said, cleansing wasn't all she was doing. Instead, she was focusing heavily on one particular vitamin C serum.
As a report from Harper's Bazaar revealed, Bieber recently shared a photo of her favorite serum, The Good C Vitamin C Serum, on her Instagram Stories and tagged its creator, Dr. Barbara Sturm. The serum is currently available for $145 from Net-A-Porter. And, while that may seem quite pricey to some, it's actually a small price to pay for an item with such a high percentage of vitamin C.
Hailey Bieber reveals her skincare 'game-changer'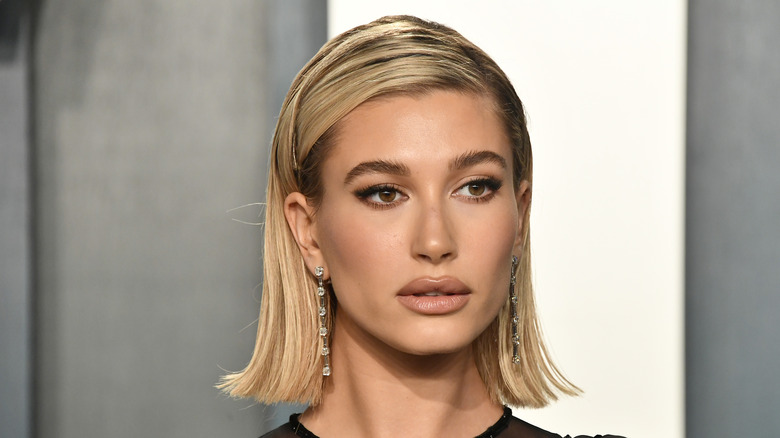 Frazer Harrison/Getty Images
As Harper's Bazaar explained, The Good C Vitamin C Serum by Dr. Barbara Sturm features the "powerful anti-oxidant" vitamin C, which "protects skin throughout the day from free radicals (unstable molecules in the air that cause damage) and pollution."
"It brightens your complexion, refines texture issues and supports the production of collagen and elastin," the outlet continued. Because the ingredient is notoriously hard to formulate due to it being "inherently unstable," high-percentage vitamin C formulas often carry a much higher price point than products with a lower percentage. So, while $145 may seem expensive, it's actually worth the price if you compare other products in terms of percentage. 
In addition to using a range of beneficial products, Bieber is always sure to keep her skin clean. "The one thing that I started doing in quarantine that really changed my skin a couple of months ago was double cleansing," Bieber told Allure. "Double cleansing has really been a big game-changer for me."