Will Jennifer Lopez And Ben Affleck Soon Be Moving Into A Massive LA Mansion?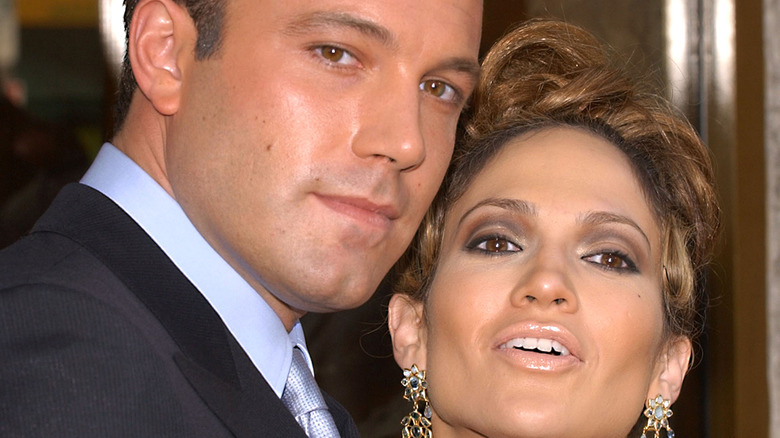 Shutterstock
Jennifer Lopez and Ben Affleck's recent reunion stunned fans earlier this year, and interest in the pair's relationship hasn't died down. The couple, who were dubbed "Bennifer" during their original relationship back in the early 2000s, hasn't been shy about showing off their love for one another in public (via People), and their relationship is said to be heating up very quickly. 
"[They] laugh at anyone who says they're rushing things," a source previously told Us Weekly. "As far as Jen sees it, she and Ben have their whole lives now to set things up in a comfortable way. She intends to be an involved stepmom who's there for Ben in that area, plus she'll want him to make the same effort with her and Marc's kids," the insider added.
Recently, Lopez admitted during an interview with Apple Music's Ebro Darden that her life has been "really, really good" as of late. "Family's good. Everything is just amazing. And I feel great. Everything is beautiful," the "Hustlers" star stated (via Elle). Of course, one of the reasons that JLo may be feeling so great is due to her budding romance with Affleck. The couple is said to be getting along so well that they're even planning to move in together.
Have Ben and Jen found their dream home?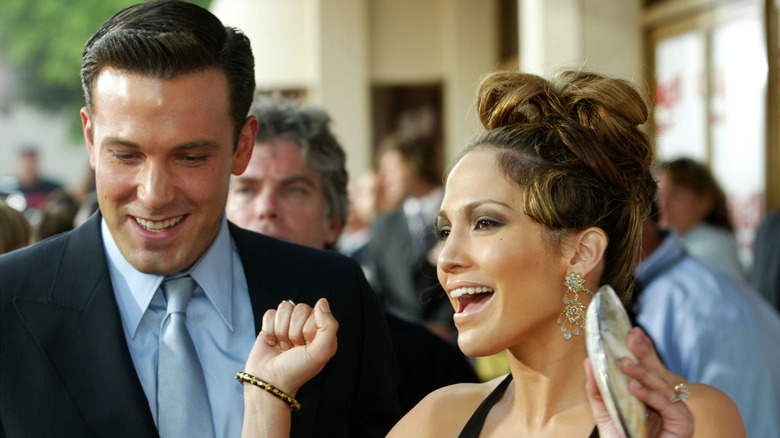 Kevin Winter/Getty Images
Us Weekly reported that Jennifer Lopez and Ben Affleck are ready to move in together following their romantic reunion. The couple was reportedly spotted out in Los Angeles in July 2021 as they toured homes in hopes of finding one that fit their needs. The outlet revealed that "Bennifer" visited houses in the Holmby Hills neighborhood, including one large mansion that is listed for nearly $65 million. The estate boasts 31,000 square feet and includes eight bedrooms and 12 bathrooms. It's also the perfect place for Lopez and Affleck's children to hang out, as the property includes a bowling alley and a movie theater. The couple could also enjoy the mansion's gym and wine cellar for themselves.
"They plan on moving in together very soon," a source previously told the magazine. "They love being together and the weekends away they had been spending together have really sealed the deal. Friends say they can see them staying together forever this time around. They are soulmates and always have been," another insider dished. Meanwhile, Lopez and Affleck moving in together may just be the first step in the couple's future, as they may already be talking marriage. "The past few months have been a real whirlwind," a source close to the couple told the magazine earlier this month. "They're fully committed to taking the next steps and spending the rest of their lives together."