Biz Markie's Net Worth At The Time Of His Death May Surprise You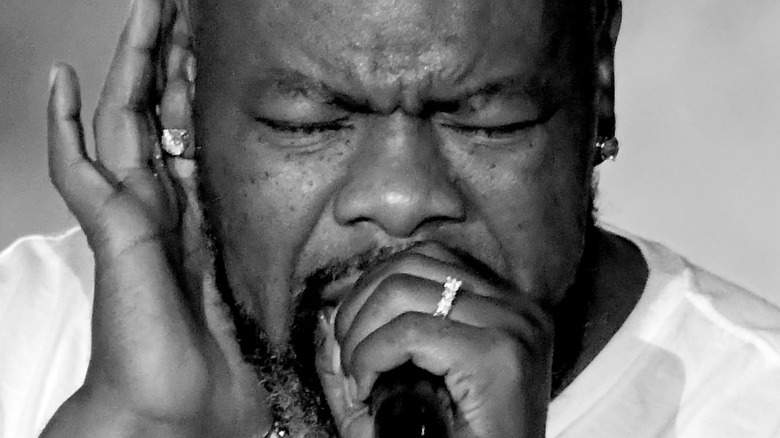 Scott Dudelson/Getty Images
When news broke on July 16 that rapper Biz Markie had died, friends, family, and fans around the world went into mourning. After a long and successful music career, Markie left behind numerous songs and many memories. A statement by Markie's rep, obtained by People, did not list a cause of death. The statement read, "It is with profound sadness that we announce, this evening, with his wife Tara by his side, Hip Hop pioneer Biz Markie peacefully passed away. We are grateful for the many calls and prayers of support that we have received during this difficult time.
"Biz created a legacy of artistry that will forever be celebrated by his industry peers and his beloved fans whose lives he was able to touch through music, spanning over 35 years. He leaves behind a wife, many family members and close friends who will miss his vibrant personality, constant jokes and frequent banter. We respectfully request privacy for his family as they mourn their loved one."
With so much success over more than three decades of work, it's not unexpected to learn that Biz Markie also amassed quite the nest egg over that time; however, the size of his net worth at the time of his death may surprise you.
Evidence of a flourishing career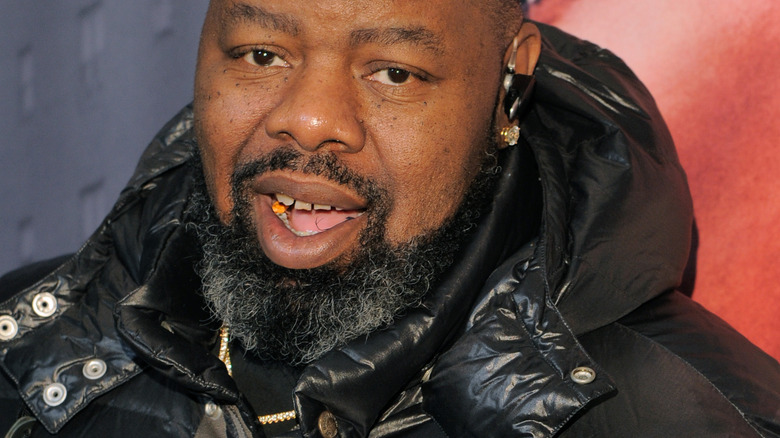 Shutterstock
After getting his start as the "Clown Prince of Hip Hop," working as a human beatbox for acts MC Shan and Roxanne Shanté, Biz Markie went on to find much success on his own. Throughout his decades-long career, Markie released five studio albums; the second of which, 1989's "The Biz Never Sleeps,"  contained the track that got him on the Billboard Hot 100 chart, "Just A Friend," which peaked at No. 9 (per The Washington Post). He also appeared in a variety of films and TV shows during his career in entertainment (per IMDb).
All of that hard work certainly paid off. At the time of his death, Biz Markie had a net worth of $3 million (per Celebrity Net Worth). And while you can't put a price on a life lived well, the long legacy of music and acting that amassed his fortune are proof that the Biz really did "never sleep."  May the art that he left behind comfort those mourning this hip-hop pioneer.