The Weeknd's Look At The Billboard Awards Has The Internet Buzzing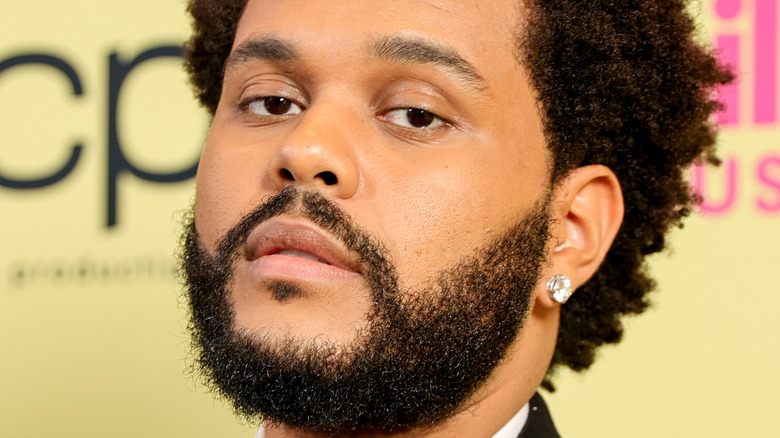 Rich Fury/Getty Images
When Abel Tesfaye aka "The Weeknd" took away the first award at this year's Billboard Music Awards, he turned heads with his new look, which was a stark departure from his red suit, gloves, and bandages. Instead, he appeared as himself in a tailored getup that included a black coat, a crisp black suit and lace-up shoes (via ETOnline) to receive his award for Top Hot 100 Artist (via Billboard).
And in case it wasn't obvious enough, he gave his former costume a shout out at the end of his acceptance speech, saying: "I'd like to thank God that I don't have to wear that red suit anymore" (via Twitter).
He began sporting the look in 2020 as a nod to his Number 1 hit "Blinding Lights." Back then, The Weeknd described the song as having dark undertones because of its references to drunk driving. "Blinding Lights" is about "how you want to see someone at night, and you're intoxicated, and you're driving to this person and you're just blinded by streetlights, but nothing could stop you from trying to go see that person, because you're so lonely," he told Esquire.
Twitter is happy the red suit is gone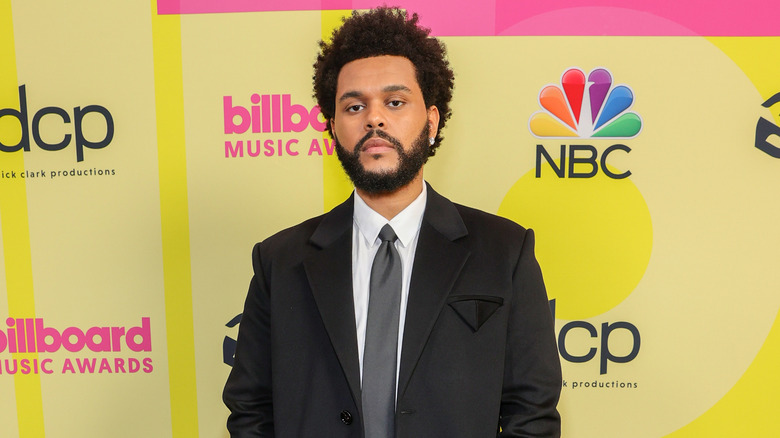 Rich Fury/Getty Images
Fans flocked to social media to applaud The Weeknd for his latest fashion choice, with comments that ranged from "he is so fine omg" while sharing a gif (via Twitter), while others expressed a sense of relief that his past getup was nowhere to be found. "He retired that red suit WE WON" another social media user said via Twitter.
The Weeknd is up for 16 awards at this year's Billboard Music Awards (via Twitter) after being snubbed at The Grammys, despite chart-topping hits and his star turn at the Super Bowl halftime show. In its report on the snub, The New York Times said the Recording Academy's vetting process was anything but transparent, and it has been on the receiving end of accusations that it is biased against women and black artists. After he received no nominations at the Grammys, The Weeknd has said he would boycott future shows as a result.