Dr. Fauci Makes Heartbreaking Link Between Polio And The Coronavirus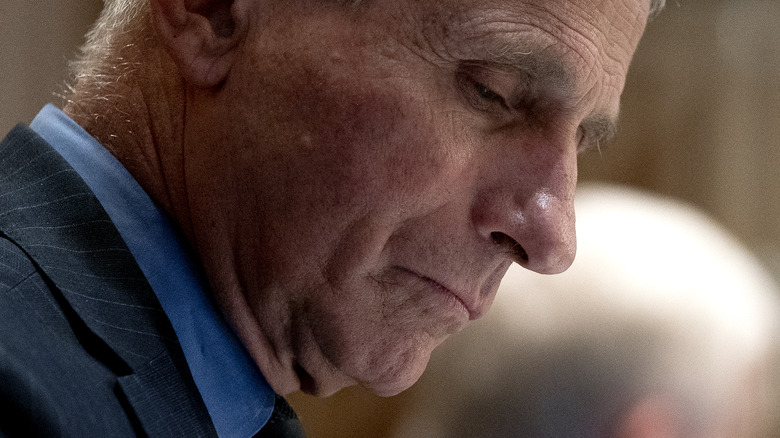 Pool/Getty Images
A good number of us would not have been around — or might be too young to remember — when polio was as common as the flu. Throughout the first half of the 20th century, the disease struck every summer, and no one knew how it was spread, or even what caused it (via Discover Magazine). Nearly 60,000 children were infected with polio in 1952 — thousands of children were left unable to move, 3,000 had died. Those who were sickened needed iron lungs to help them breathe and stay alive (via NPR).
Among those who had polio and survived included showbiz celebrities like Mia Farrow, Donald Sutherland, Francis Ford Coppola; artist Frieda Kahlo (via Global Citizen); and Senate Minority Leader Mitch McConnell. And until Jonas Salk invented the polio vaccine in 1955, the threat of catching this disease, which attacks the nervous system and causes paralysis, was real (via Healthline).
So we can only imagine how frustrated pandemic expert Dr. Anthony Fauci must be to compare polio — which was eradicated in the United States in 1979, with COVID-19, which infected nearly 35 million Americans and killed nearly 625,000 between 2020 and 2021 alone (via Worldmeters).
Fauci: If we had this kind of misinformation, polio would still be around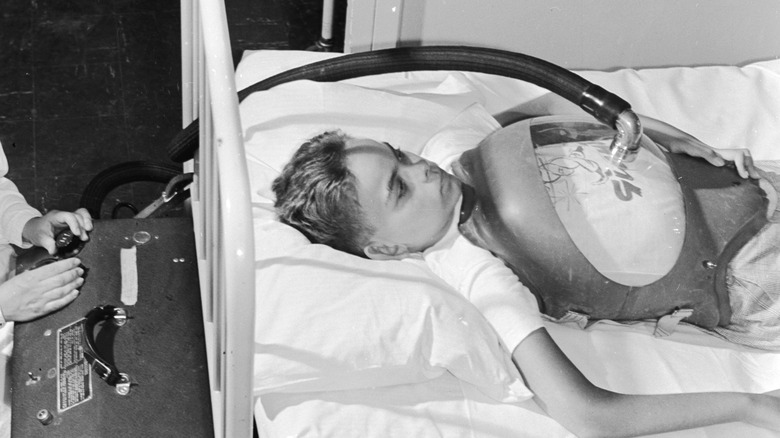 Three Lions/Getty Images
Dr. Fauci directed his ire at those who sought to spread misinformation about the coronavirus vaccine, saying, "If we had the kind of false information decades ago, I would be certain that we would still have polio in this country" (via CNN).
The pandemic expert's frustration is not misplaced. CNN reports that vaccination rates are not only declining, new COVID cases are also 10% higher today than they were the previous week. While only 48.5% of the population is fully vaccinated, Dr. Paul Offit of the Vaccine Education Center at Philadelphia's Children's Hospital says that 97% of those who have been hospitalized or who have died from COVID-19 are unvaccinated. Offit added that, "If the delta variant were escaping, essentially, immunity induced by vaccination, then you should have seen a rise in people who are vaccinated, but nonetheless were still hospitalized and killed. And that hasn't happened."
Earlier this month, a survey conducted by the Kaiser Family Foundation showed that 48% of unvaccinated adults identified as Republican, whose education level was reported at high school or below, and living in rural areas.