Inside The Airport Service Prince Harry Now Uses Since Moving To California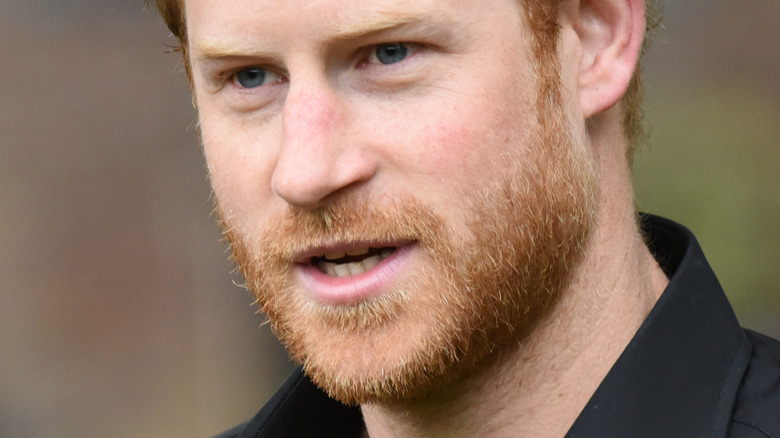 Shutterstock
Since arriving in Los Angeles, Meghan Markle and Prince Harry have been quick to make a new life. Along with finding favorite new coffee shops and figuring out where to get their groceries, they have also gotten their transportation habits down as well. Gone are their days of royal transportation, but they have found other ways of getting from here to there, including a new airport service for when flying in and out of LAX (via the Daily Mail).
The Sussexes made their move to LA in August of 2020, per Vanity Fair, but Harry wasn't a fan of the crowds. They quickly left the city and headed to Montecito, a small upscale community in Santa Barbara County. A source told Vanity Fair that it was a better fit. "Moving there was always an option, but to begin with, she [Meghan Markle] and Harry wanted to give Los Angeles a shot," the source said. "Unfortunately, Harry absolutely hated it — the timing was so wrong amid the [coronavirus] pandemic and they lacked privacy."
Montecito was a natural choice for a variety of reasons, the source explained. "Meghan visited Montecito in her teens and fell in love with the picturesque scenery and stunning architecture," they said. "An added bonus is that Montecito is only just over an hour's drive from LA, which is where a majority of their work is based, yet far enough away to escape the crowds, paparazzi, and tourism in Hollywood." Harry and Meghan found a home in the area and settled in (per Architectural Digest).
Flying out of LA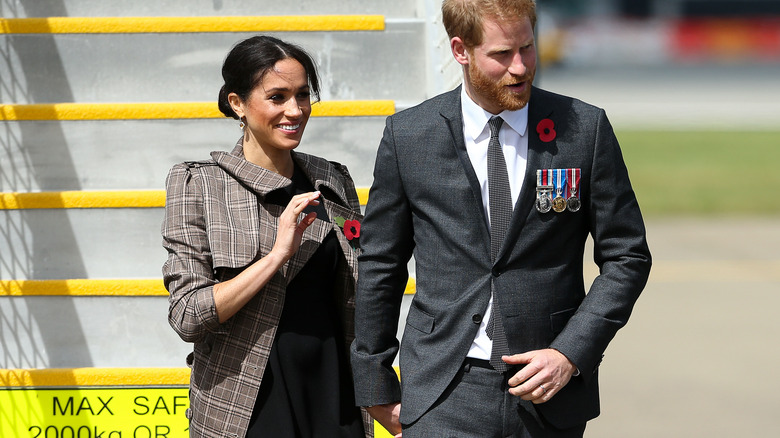 Hagen Hopkins/Getty Images
But just because Harry and Meghan are no longer living in the city, that doesn't mean they have fully escaped the hustle and bustle that surrounds it. When traveling, they still fly out of LA. To streamline the process a bit, Harry has been making use of a private airport service called The Private Suite, or PS, when traveling, according to the Daily Mail. The outlet says the service is described as being just below that of using a private jet.
PS members pay $4,500 at sign-up and an additional $3,450 per use of the service. The benefits include private exit stairs that they use ahead of other (commercial) passengers, SUV shuttle service to and from the airport, use of a private terminal, and isolated passport control.
As for air travel, Prince Harry's decision to fly occasionally on private planes has brought about a bit of backlash in the past. Harry told reporters in Amsterdam in 2019 that it is concern for security that fuels his travel choices. "I spend 99% of my life traveling the world by commercial," he said (per USA Today). "Occasionally there needs to be an opportunity based on a unique circumstance to ensure that my family are safe, and it's genuinely as simple as that."