The Truth About Minka Kelly's Famous Father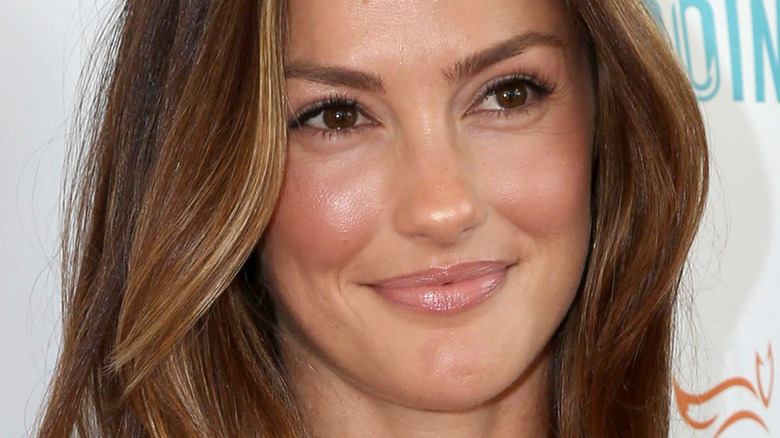 Shutterstock
It is not uncommon for celebrities to have famous parents. As Hollywood Insider pointed out, so common is the rise to fame tied to a lifetime of exposure to the arts and great connections to success, that it has spawned its own term: nepotism babies. The term has a negative connotation despite an equally valid scientific reason for their success. John Paul Garrison, a forensic and clinical psychologist from Georgia, told Healthline, "Some research suggests that there are neurobiological foundations for creative individuals. Based on all available information, it is very likely that the capacity for creativity is shaped by genetic influences — it's a complicated way of saying that creativity and artistic interests can almost certainly be inherited."
Many stars try to avoid being linked to their famous family members, as "Wandavision" star Elizabeth Olsen acknowledged to Glamour UK when talking about why she didn't start auditioning sooner, saying, "I guess I understood what nepotism was like inherently as a 10-year-old. I don't know if I knew the word, but there is some sort of association of not earning something that I think bothered me at a very young age."
Every once in a while however a celebrity's famous family connections slip by unnoticed. This is the case for "Friday Night Lights" star Minka Kelly. Having taken her mother's last name, the young actor is not often connected to her famous musician father (via Us Weekly).
Minka Kelly's father is a famous rocker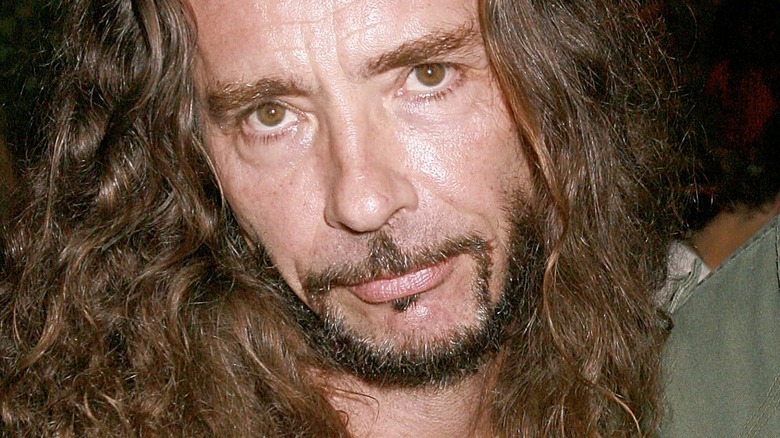 Bob Berg/Getty Images
The "Titans" star's father is Rick Dufay, a onetime guitarist for rock band Aerosmith (via Ultimate Classic Rock). Dufay replaced original band member Brad Whitford (when Whitford left the band) in 1981, shortly after exotic dancer Maureen Kelly, an ex-girlfriend, had given birth to Minka Kelly on June 24, 1980 (via IMDb).
Dufay remained with the band for four years during which time he recorded the album "Rock in a Hard Place." He's been credited with helping to reunite the previous Aerosmith band members, which also consequently put him out of a job. The former Aerosmith guitarist tells Metal Express Radio, "At the Aerosmith MTV Icon awards, Joe credited me for getting him and Steven back together and said that I'd cut off my nose to spite my face." This is something Dufay doesn't regret.
While his time with the band was short, the impact for Dufay was not. Having been a relative newcomer, his time with Aerosmith catapulted him to overnight fame. He has since moved on and made lots of music and has no problem still being forever linked to Aerosmith as he is fond of the experience. He reflected on this further to Metal Express Radio, saying, "It doesn't bother me at all that people keep talking about it. I'm still very proud of my time with Aerosmith. Steven [Tyler] and I talk a lot. Whenever he's in town we hang out and it's just like the old days."
Minka Kelly's rocky relationship with her father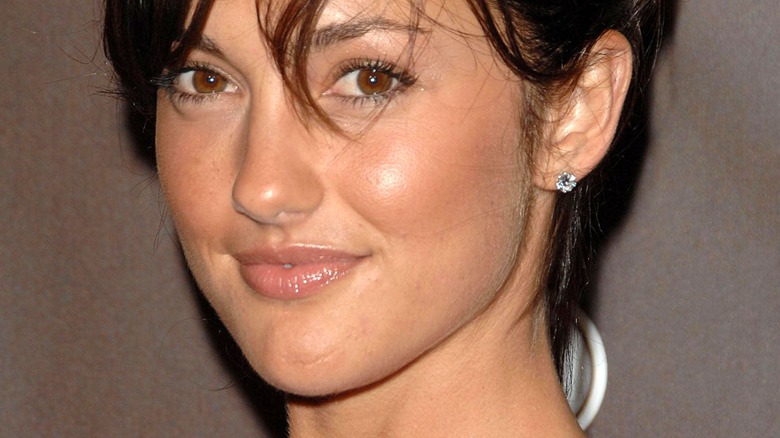 Shutterstock
Minka Kelly's relationship with her father wasn't always easy. Her mother chose to raise her as a single parent despite Rick Dufay's wish to, as the actor put it, "try the family thing," as reported by Us Weekly. Kelly speaks fondly of the time before her father left Aerosmith, remembering how frontman Steven Tyler used to keep her entertained. She recounts, "He used to blow up his cheeks really big for me and I used to get a kick out of it" (via Entertainment Weekly).
As to why he chose to leave his family at the time, Dufay told Metal Express Radio, "I tried to make a go of that and tried to get cleaned up but her mother wanted me to hang out at The Rainbow and be 'Rick Rock' and that's the last thing I wanted to do." After things didn't work out with the rocker, the mother-daughter pair moved around a lot. This changed when at age 19 (around 1999-2000?), the "Almost Human" star moved to California to live with Dufay (via the New York Post).
The relationship seems to have remained a positive one over the years. Back in 2013, the two were even snapped in an affectionate embrace following a lunch together at the King's Road Cafe in Los Angeles (via Daily Mail).