YouTube Chefs That Actually Went To Culinary School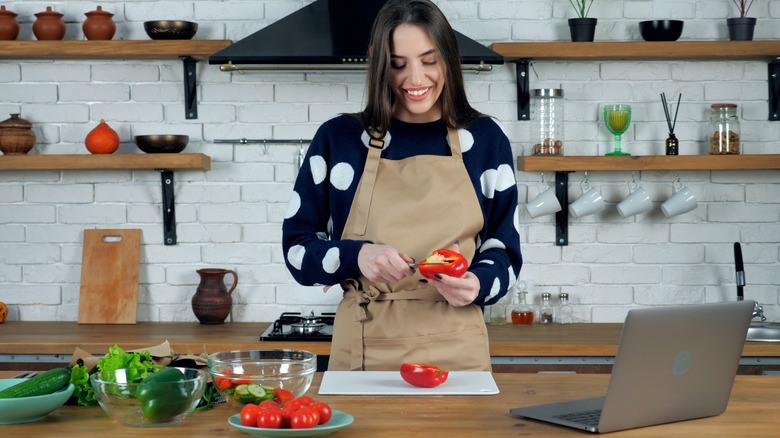 Shutterstock
Everyone is on YouTube. From the British royal family to comedians like Liza Koshy, the video streaming platform houses any kind of content imaginable. It allows viewers to find laughs when they need them, as well as the chance to keep up with their favorite personalities. But its best usage may come from something else entirely: its vast cache of cooking videos.
YouTube's food videos range from rookies showing their experimentation in the kitchen to professional chefs sharing their secrets and even entire food companies being founded specifically for the platform. According to Insider, some of YouTube's biggest channels include Tasty, Food Wishes, Matty Matheson, Laura in the Kitchen, Binging with Babish, and Serious Eats, among others. They even note that Food Network and PBS have carved out channels on the platform.
However, when looking at food channels on YouTube, you need to examine them with a careful eye, especially if you plan on adapting their hacks, tips, and/or recipes in your own kitchen. Do they have any professional training? Have they attended culinary school? Schooling is not always indicative of knowledge or talent, but it might be worth looking at nonetheless.
These chefs are giving you knowledge straight from culinary school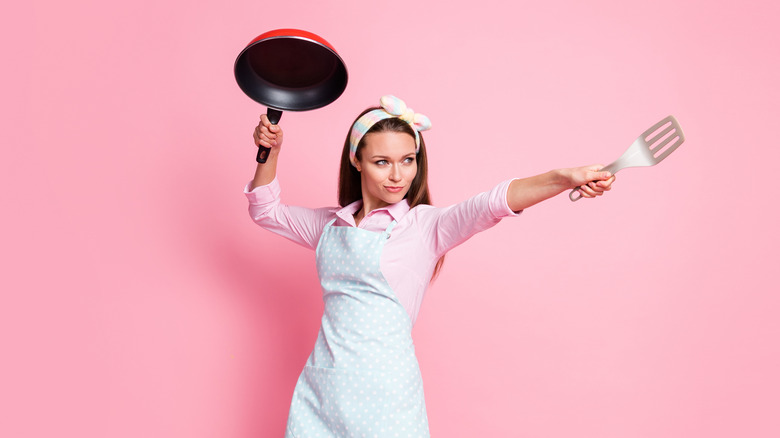 Shutterstock
Not all food YouTubers have attended culinary school or even been professionally trained, and that doesn't make them lesser than in comparison to their counterparts that have. However, it's good to know one's credentials when adapting practices and recipes in your own life. Because of this, we're going to look at some YouTube chefs who have been involved with culinary schools, whether that involvement was studying at one or teaching a class.
First and foremost, we have Chef John from Food Wishes, who is apparently YouTube's most well-known chef (via Forbes). John, whose hands you see and voice you hear in the channel's videos, is a former instructor at California Culinary Academy, which adds to his credibility as a chef. Then we have Bon Appetit, a large cooking channel with a large cast of characters. Though their staff has changed, one thing remains true: You need to have attended culinary school to work in BA's test kitchen.
"You also need the culinary school experience. We have just one person working with us who didn't go to culinary school but he worked in amazing restaurants," Test Kitchen Manager Gaby Melian said when asked to give advice to people who aspire to work in test kitchens (via the Institute of Culinary Education). This means that your BA favorites, such as Claire Saffitz, Chris Morocco, Sohla El-Waylly, Molly Baz, and Carla Lalli Music, have culinary school training. 
According to Ranker, other professionally trained chefs on YouTube include Michael Symon and Emeril Lagasse. Meanwhile, some celebrity chefs on YouTube, such as Gordon Ramsay and Martha Stewart, did not attend culinary school.