Why Jeff Bezos' Upcoming Trip To Space Has Twitter Divided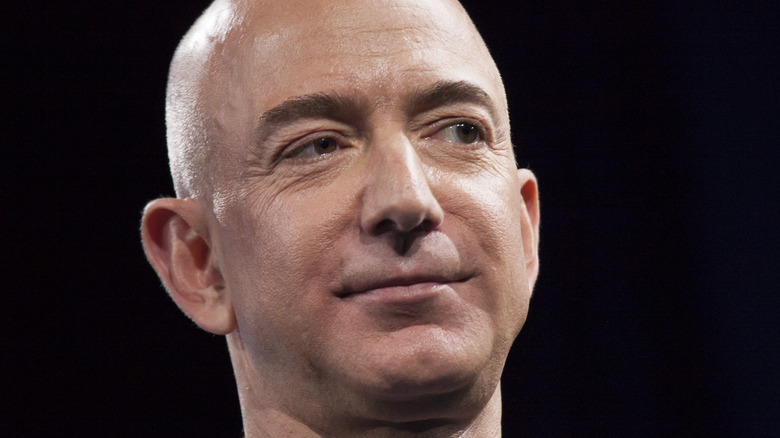 David Ryder/Getty Images
The richest man in the world, Jeff Bezos, is the latest billionaire set to blast off into space. According to CNN, the Amazon founder will launch from a remote location close to Van Horn, Texas, on Tuesday, July 20, and will take off aboard the suborbital capsule and rocket system known as New Shepard, which was constructed by his own space company Blue Origin. 
During the momentous 11-minute journey, Bezos will be accompanied by his brother, Mark Bezos; the 82-year-old pilot, Wally Funk; and an 18-year-old high school graduate, Olive Daemen, who will become the youngest and first paying customer to jet off into space. 
Members of the public will be able to watch Bezos' intergalactic adventure on the official live stream on Blue Origin's website. Speaking to Gayle King on "CBS This Morning" on Monday, July 19, the billionaire said he and his team are "excited" for take-off. "People keep asking if I'm nervous. I'm not really nervous, I'm excited. I'm curious. I want to know what we're going to learn." He continued, "We've been training, this vehicle is ready, this crew is ready, this team is amazing. We just feel really good about it."
However, many on social media aren't quite so excited about the forthcoming excursion. 

Social media has strong opinions about Bezos' journey into space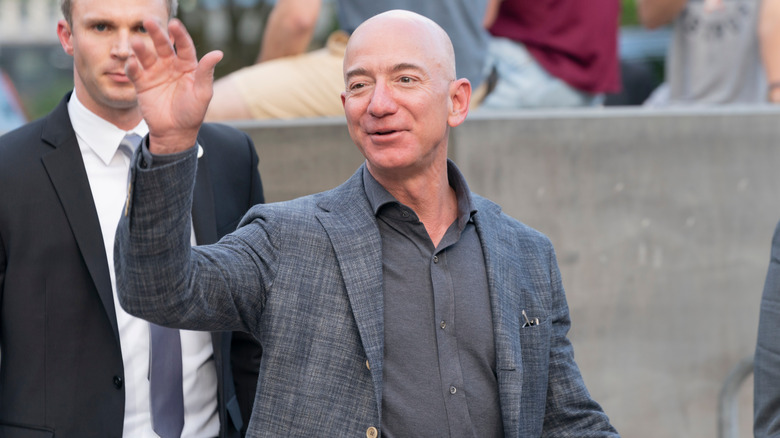 Shutterstock
Although many are excited by Jeff Bezos' journey into space, others are much less pleased, with some accusing the Amazon founder of not paying enough taxes and referring to the excursion as an example of grotesque wealth amid a global crisis. 
"Class warfare is Jeff Bezos, Elon Musk and Richard Branson becoming $250 billion richer during the pandemic, paying a lower tax rate than a nurse and racing to outer space while the planet burns and millions go without healthcare, housing and food #TaxTheRich," one Twitter user wrote, while another commented, "It's great that @richardbranson & now @JeffBezos have invested in space travel but, wouldn't those BILLIONS been better spent in the homeless, the environment etc?"
However, others also saw the positive side of Bezos' journey into space. "With Richard Branson going to space and soon to be followed by Jeff Bezos, space tourism can really take off, basically if you are very rich now you may be able to buy a ticket to go to space and see Earth.. that must be such an amazing feeling," one Twitter user wrote. "Jeff Bezos just went from 'some rich space gu'y' to 'coolest and most respected rich space guy'. What he is doing for Wally Funk is amazing," another user commented.