How To Replicate Megan Thee Stallion's Hot Girl Nighttime Skincare Routine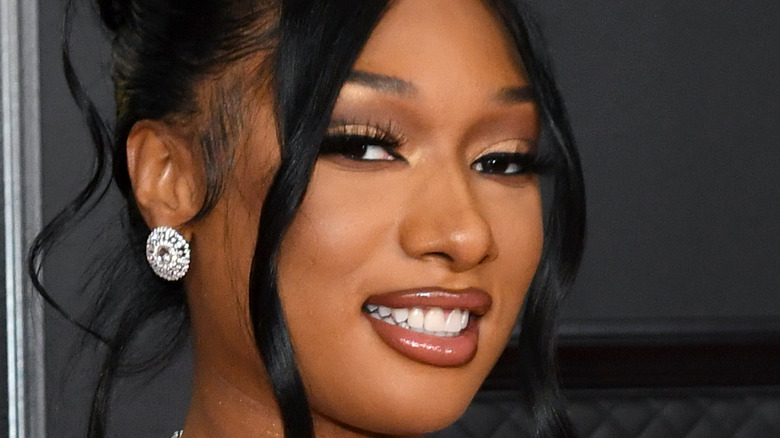 Kevin Mazur/Getty Images
Megan Thee Stallion is a force to be reckoned with. From her humble beginnings showing off her freestyling skills on social media, to winning the Grammy for Best New Artist at the 63rd Grammy Awards, her career has been an exciting journey for fans to watch. She has always been vocal about her mission to empower the women who listen to her music, so it's no surprise that the internet transformed one of her most popular songs, "Hot Girl Summer" ft. Nicki Minaj and Ty Dolla Sign, from a mere song and into a universal motto for confidence.
After the song's release, Megan Thee Stallion tweeted this explanation of the phrase, "Being a Hot Girl is about being unapologetically YOU, having fun, being confident, living YOUR truth, being the life of the party etc." Since then "hot girl summer" has become a state of mind, and has come to include eating healthy, exercising, taking care of yourself and putting yourself as a priority in general. So, without further ado, here's how to replicate Megan Thee Stallion's nighttime skincare routine and start living your best "hot girl" life!
The importance of cleansing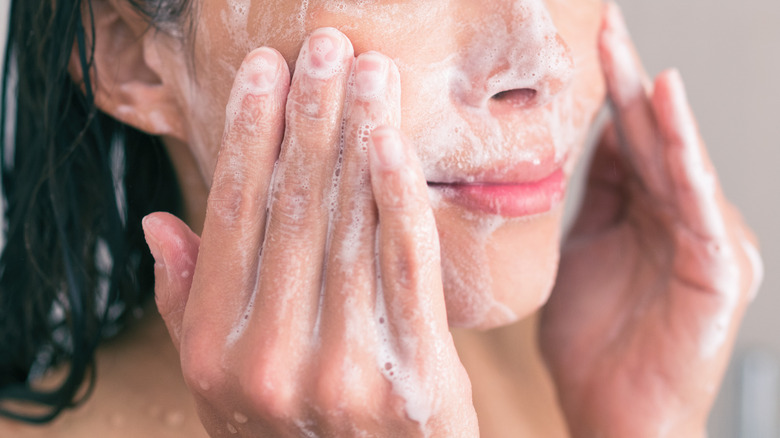 Shutterstock
In an episode of Harper's BAZAAR's "Go To Bed With Me" series, Megan Thee Stallion sat down and explained her surprisingly simple skincare routine. The first product she uses is Neutrogena Makeup Remover Cleansing Towelettes to get the makeup and all the "hot girl stuff" off of her face. She enthusiastically endorses the makeup wipes in the video, "no matter what I put on my face, this is going to take it off in like, three swipes."
Next, she goes in with Cetaphil Daily Facial Cleanser. In the episode, Megan Thee Stallion explains that she has "sensitive skin" and that "anything" will make her break out (stars, they're just like us!), so she prefers Cetaphil's gentle formula. In fact, Cetaphil is a standout in the beauty routines of many of our favorite celebrities — from Zendaya to Drew Barrymore.
Moisture to the max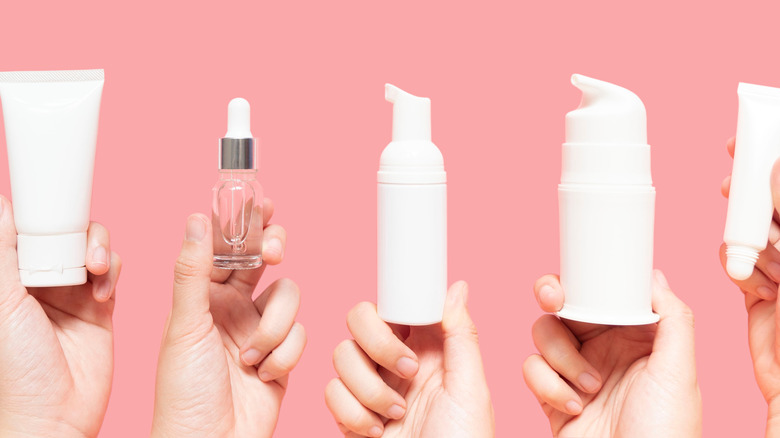 Shutterstock
The next step in Megan Thee Stallion's hot girl skincare routine comes with a high reward, but a hefty price tag. After cleansing, she uses Créme de la Mer Moisturizer, the full size of which can be picked up at Sephora for a whopping $350! Even Megan Thee Stallion admits to the moisturizer being "kind of boujee." Luckily, those of you following along at home can find a solid dupe in Kiehl's Since 1851's Ultra Facial Cream.
The last thing that Megan Thee Stallion uses on her face in her "Go To Bed With Me" episode is Bio-Oil Skincare Oil. She explains that she uses a little on her cheeks at night to help correct hyperpigmentation and dark marks from acne scars. After she gets out of the shower, she makes sure to moisturize using Aquaphor Healing Ointment, and then ends by urging her viewers, "girl brush your teeth!"