Here's What You Should Know About Sexy Beasts Host Rob Delaney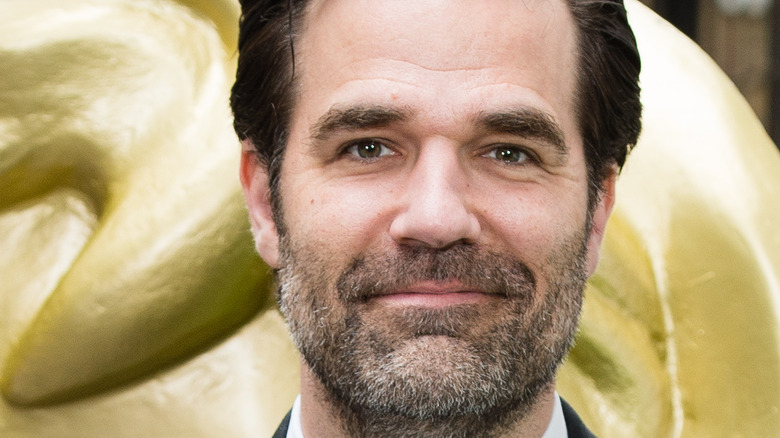 Jeff Spicer/Getty Images
Netflix's new series "Sexy Beasts" premieres on July 21, 2021, and it brings comedian Rob Delaney back to viewers' screens around the world. Delaney's star has been on the rise for about a decade. According to his website, he was named one of the Top 10 Comics to Watch by Variety in 2012, and since then, his career has taken off. He's gone on to star in movies and television series alike, including "Deadpool 2," which saw Delaney play the hilarious role of Peter. He also would go on to star in "Catastrophe," an Amazon Prime Original series, from 2015-2019 (via IMDb). Worth noting, too, is that Delaney co-created this series in addition to starring in it. 
Because of his career, Delaney was even able to publish a memoir. Titled "Rob Delaney: Mother Wife Sister Human Warrior Falcon Yardstick Turban Cabbage," this book was published internationally in 2013. His website also notes some of his other television credits. Delaney has appeared in "Key and Peele," "The Hustle," and "Burning Love," to name a few. This all comes after Delaney graduated from the Tisch School of the Arts at New York University (via Irish Times). Moreover, Delaney was born and raised in Massachusetts but now performs across the world.
This is the big blow that Rob Delaney suffered as his career took off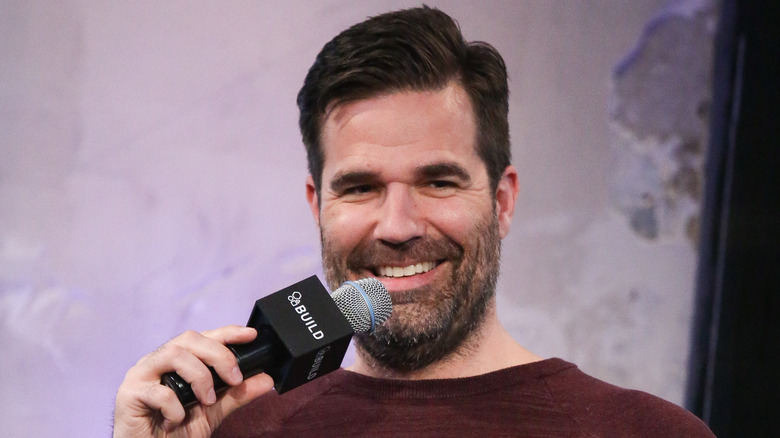 Rob Kim/Getty Images
Rob Delaney lives and operates out of London, England, now per his website, and just as London can experience ample rain, Delaney has experienced sun-less moments in his life. One such moment, according to the Irish Times, came when the comedian lost his son. Occurring concurrently with his career success, Delaney's son died at just two years old due to a brain tumor. "I will endeavour to not go mad with grief," the comedian shared online.
"I was spending time with people who were disabled, dying, often people who were much less materially fortunate than myself. Having a foot in these two worlds gave me a perspective on just how unequal things are," Delaney further shared, noting that he was spending an increasing amount of time with rich people as well because of his career. Noting this disparity between the sick and the rich woke Delaney up to how wide the disparities are in our world.
Delaney dealt with his son's sickness and death during the production of the fourth season of "Catastrophe." The comedic reality of the series helped him escape the darkness of his real-world circumstances, which in turn helped him process them.
His comedy, too, is always taking on new forms as he processes his comedy's relation to society. According to Irish Times, Delaney enjoys the "culture of offence" because it makes him think harder and smarter about comedy. Operating through specific binds in comedy makes it more fun to him. It inherently makes you a stronger comic.