The One Skincare Product That Madison Beer Can't Live Without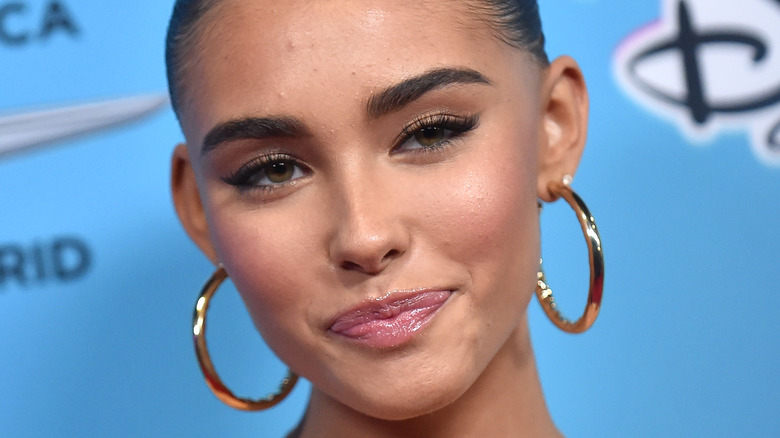 Shutterstock
Earlier this year, celebrity duo Vanessa Hudgens and Madison Beer teamed with Harvard-trained dermatologist Karen Kagha to create a skincare brand. KNOW Beauty, their line of products, launched in June 2021. What makes it stand out is its personalized approach to skincare, which takes into account your lifestyle, diet, climate, DNA, and other factors that influence skin health. As Hudgens said on her Instagram, "KNOW Beauty is a smarter way to build a skincare routine that takes the guesswork out of the process."
Hudgens and Beer have had their share of skin problems over the years. Beer developed severe acne about four years ago, while Hudgens started to notice the first signs of aging (via Allure). "After years of dealing with hormonal acne, I finally found a routine that worked for me — but it was frustrating to get here," the 22-year-old singer told Refinery29. She spent hours reading customer reviews and watching videos on YouTube to figure out what she should use.
The pair reached out to Dr. Kagha and talked about launching a skincare brand — and that's how KNOW Beauty was born. Beer uses these products herself, but there's one in particular that she can't live without.
Madison Beer's favorite beauty product is a moisturizer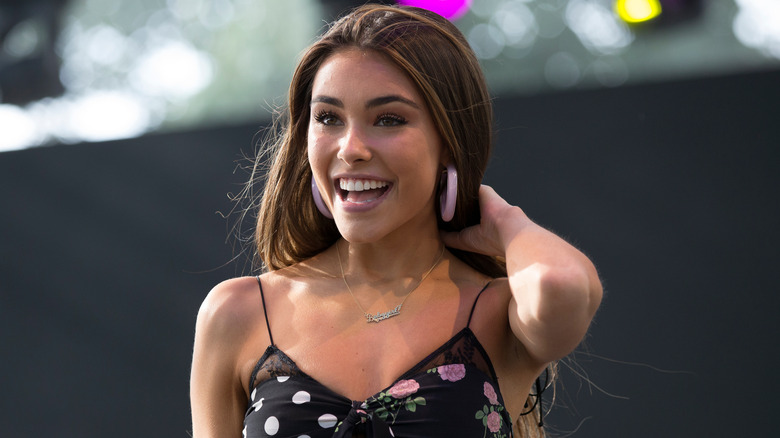 Shutterstock
American singer Madison Beer noticed the first signs of acne when she was 19 or 20 years old, she told Vogue. As a result, she had to change her skincare routine and experiment with all sorts of products. Today, Beer usually starts her day by applying a cleanser and toner. Next, she massages her skin with a jade roller to reduce puffiness and swelling. Last, she puts moisturizer on her face.
Until recently, Beer's favorite moisturizer was Drunk Elephant's Lala Retro Whipped Cream (via Vogue). Nowadays, she swears by the Calming Day Moisturizer from KNOW Beauty for a perfect complexion. "It feels so good on your skin, especially in the morning. It's part of my morning routine, but I use it both day and night," the singer told Byrdie. Vanessa Hudgens seems to agree, saying that "it's super calming."
The Calming Day Moisturizer is designed to increase hydration and soothe irritated skin. Its primary ingredients are hemp extract, cannabis sativa, chamomile, calendula flower, and karka aqua grass. It also contains echinacea, arnica, lavender oil, fatty acids, and other natural compounds. Chamomile, for example, is clinically proven to reduce inflammation, protect against photodamage, and improve skin texture (via the Journal of Clinical and Aesthetic Dermatology). Beer's go-to moisturizer contains no fragrances or harsh chemicals. Plus, it's vegan. Due to its light texture, it absorbs quickly into the skin and can be used anytime, day or night.