How To Replicate Kate Middleton's Makeup Routine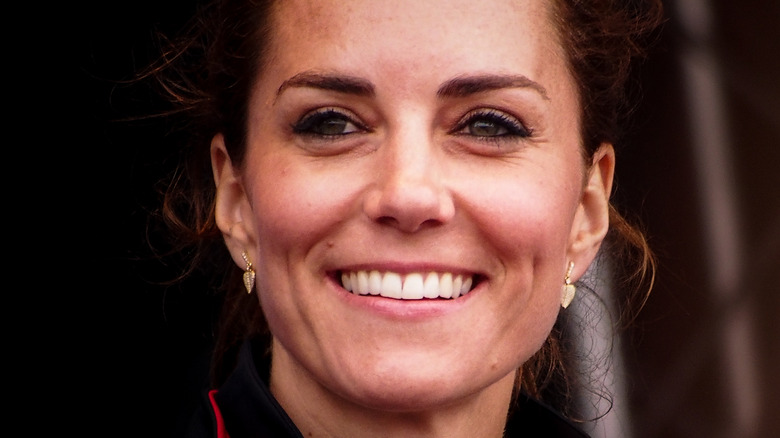 Shutterstock
Between the glossy hair and signature eyeliner, Kate Middleton has had an enviable beauty routine since her early days as a royal girlfriend. Now, as a bonafide style icon, her makeup secrets have become a veritable currency. Even though she's set to be Queen of England one day, this royal starlet does her own makeup — even for her wedding!
Town and Country reports that Kate Middleton swears by a certain palette you may be familiar with — Urban Decay's Naked eyeshadow palette. You can emulate eyeshadow fit for a princess by picking up a palette or one of its variations for yourself. Her mascara of choice is a Lancome classic, the Hypnose Mascara. The Duchess of Cambridge also adds a bit of bronze by using a shimmer brick by Bobbi Brown, using the palette as a replacement for her weekly spray tanning sessions. Lastly, Town and Country reports that Middleton was spotted using Clarins Natural Lip Perfector — a simple, effortless addition.
True to royal form, the mother of three keeps her beauty regimen straightforward and simple. Glamour reports that her favorite lipstick is a light pink hue from Bobbi Brown called Sandwash Pink. Due to family protocol, the details behind Kate's wedding-day look have remained a secret over the last decade. However, reps for Bobbi Brown recently revealed that Sandwash Pink was the hue that the future princess opted for on that day in April.
Kate Middleton's favorite products are supposed to remain a secret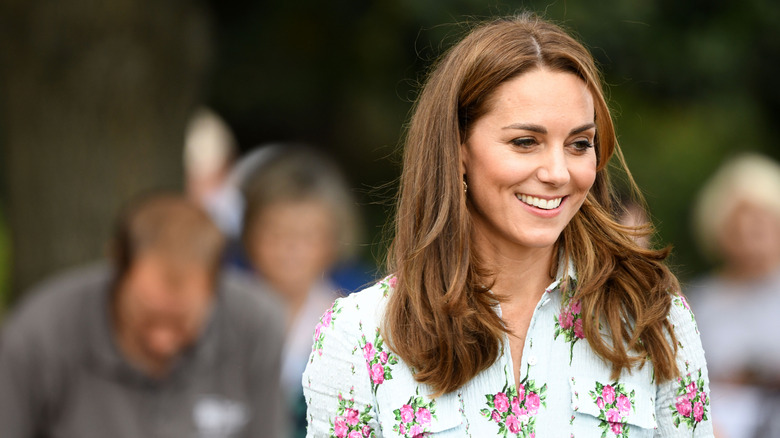 Shutterstock
Among the many rules members of the royal family are supposed to follow, keeping tight-lipped about preferred brands is one of them. However, eagle-eyed fans have spotted specific products and the information can reach the public from time to time. In addition to her classic, effortless-looking staples like lighter lipstick and defining mascara, the duchess also has a simple skincare routine.
Marie Claire reports that Middleton uses a nighttime oil before bed to keep her skin looking supple and plump. Made with 14 oils and free from artificial fillers, the Beauti Skincare Beauty Sleep Elixir is always at her nightstand. The tip must have rubbed off on her sister-in-law because the founder of the brand noted that Meghan Markle also uses the blend.
In addition to her oil blend, a classic rosehip elixir also helps protect the duchess' skin and keep it looking fresh. Rosehip is known to brighten and tone your complexion with its high concentration of Vitamins A and C, according to the outlet. Another common feature of Middleton's products is their affordability. Between L'Oreal and Nivea, her favorite brands are likely already in your medicine cabinet too!