Royal Expert Reveals The Bittersweet Pact The Queen Made With Prince Philip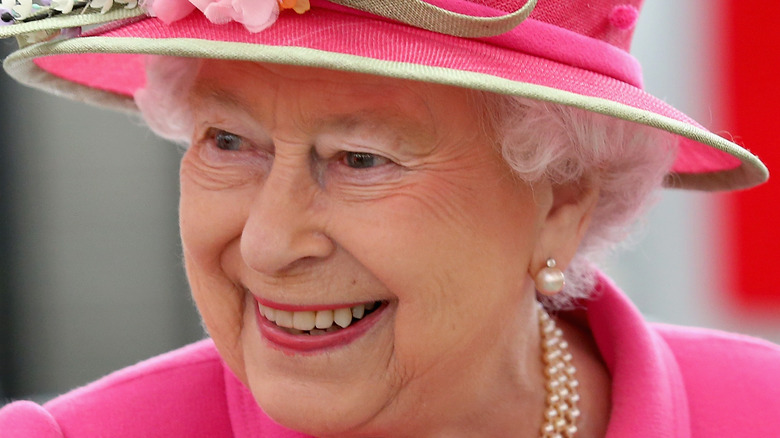 Chris Jackson/Getty Images
One of the most admired royal marriages in history came to a sad end this past spring with the death of Prince Philip. He and Queen Elizabeth had been married lasted more than seven decades, producing four children and enough grand- and great-grandchildren to ensure that the royal family line will endure for generations. The solemn funeral was made even sadder by the sight of the queen sitting alone in her chapel pew; she looked more like an elderly widow than an ageless monarch.
After such a devastating loss, it would have been perfectly understandable if the queen had chosen to withdraw from the world for a while. Her 19th-century predecessor, Queen Victoria, had done just that. After the death of her beloved Prince Albert, Victoria fell into a decade-long, paralyzing state of grief that had politicians calling for her to abdicate the throne (via History Extra). But Elizabeth returned to public life after just a couple of weeks: attending the Royal Ascot, per Town & Country; overseeing the annual Trooping the Colour ceremony, per Harper's Bazaar; honoring planners of her upcoming Platinum Jubilee; and hosting President Biden and Dr. Jill Biden at Windsor Castle. She spent Prince Philip's 100th birthday quietly with her family, but was soon back to her busy schedule. 
Most of all, she has done it with good cheer, even cracking jokes at the G7 summit and at her recent visit to the set of the TV show "Coronation Street." How has she managed to keep her spirits up despite her private sorrow?  
The queen is keeping a promise she made to her husband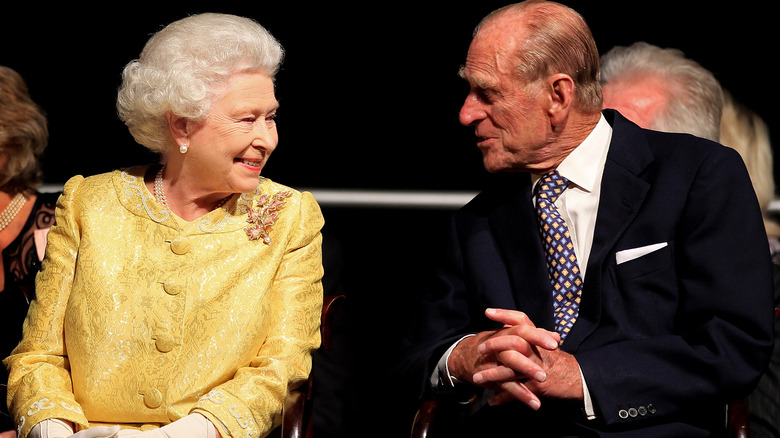 Chris Jackson/Getty Images
The queen's upbeat demeanor is more than just the typical British stiff upper lip. Royals expert Richard Kay recently told the Daily Mail that she and Prince Philip mutually agreed that they would never wallow in grief. "The two had often discussed how each would cope without the other at their side, and it boiled down to this: whoever was left should mourn, but not for too long, then enjoy what remained of their life," he said. Having so much time together during the lockdown of the COVID-19 pandemic helped ensure that no loving words were left unsaid between them at the end. 
Kay also noted a sad but true reality: "As anyone who has watched the slow, physical decline of a loved one knows, their death can often generate a sense of relief." The prince had been in failing health for some time before his passing — including a prolonged hospital stay — which was surely a strain on the queen. Kay added that Her Majesty went through a similar sense of "emancipa[tion]" in 2002 following the deaths of her ailing mother and sister within seven weeks of each other (via The Sun). 
The first year after a death is said to be the hardest, and Queen Elizabeth may well feel a fresh swelling of grief as the Christmas holidays approach, Kay said. But, he added, her determination to stay active and social will ensure that her own remaining years are joyful ones.