The One Skincare Concern That Vanessa Hudgens Makes A Priority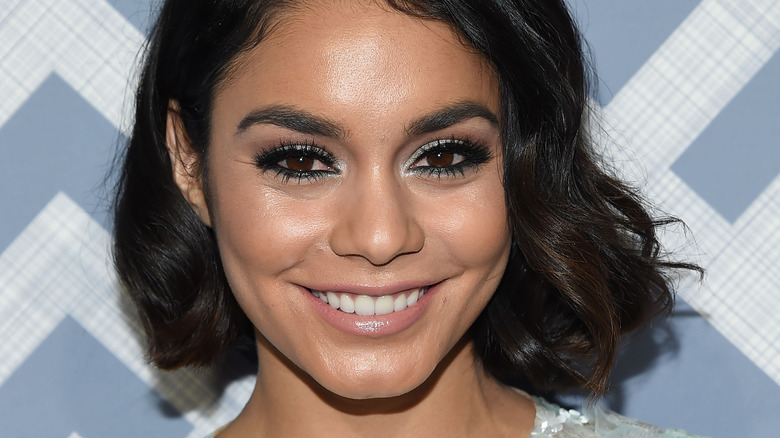 Shutterstock
Upon launching her new skincare line alongside Madison Beer, Vanessa Hudgens is opening up about struggles with her skin that she's faced for years and how she's actively preventing early signs of aging. Byrdie interviewed the Know Beauty founders to talk about the impetus behind their new line and what fans can expect from their products. During the conversation, the 32-year-old actress spoke of her main concern and how it relates to her latest brand. 
What makes the line special is its customization. "It is your very own, personalized skincare regimen," Hudgens said. "We give you a diagnostics test which deals with everything: your environment, how much sleep you're getting, what your skin is doing now, and a DNA test."
In addition to caring for your skin as is, the line also promises to help your skin maintain its youthful glow later in life — an issue that weighs heavily on the actress' mind. When asked what was the one skincare concern she wanted to focus on, Hudgens explained, "Mine was skin preservation because the skin on your face is the only skin you've got. It's important to take care of it now, but also for your future self. It's important to be proactive."
Vanessa Hudgens prioritizes anti-aging skincare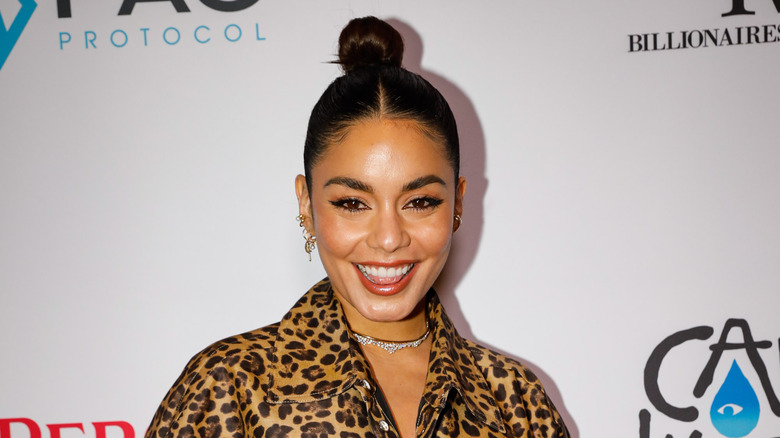 Thomas Concordia/Getty Images
While it may surprise you that the star of "High School Musical" already needs to protect her skin from aging, it's never too early to start. Indeed, the starlet told Byrdie that her priority was anti-aging. "These days: keeping my skin hydrated and fine lines [is my top priority]," she said. "I am not in my 20s anymore, and aging is so real."
Instead of opting for fillers, Hudgens has said in the past that she wants to keep her skin as natural as possible for the time being, telling Shape, "I love the natural route. I want to hold off on Botox and fillers until I really, really, really need it."
To keep her skin looking youthful and glowing, Hudgens has a few skincare staples — namely, sunscreen and triple cleanses. Women's Health reports that the starlet applies an ample amount of sunscreen to her face every time she goes outside. When it comes to taking her makeup off, however, the process proves much more involved. She told Yahoo, "I wash twice after using a wipe. Because after a long day of filming, the amount of makeup that is on my face is somewhat disgusting. So I try to get all of it off."
Sticking with her routine proves to be the secret ingredient behind her glowing complexion. Keeping her cells out of harm's way with various skincare practices, Hudgens may become the new face of millennial anti-aging skincare.