The Truth About Whether Or Not Mullets Are Back In Style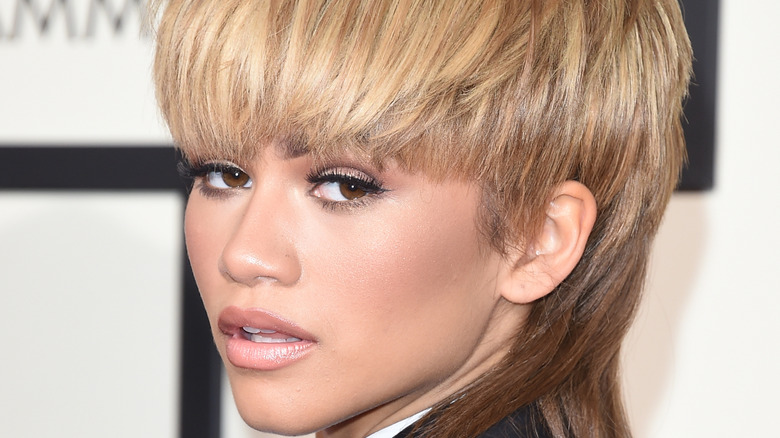 Jason Merritt/term/Getty Images
Is there a more divisive hairstyle than the mullet? With the hair being short at the front but longer at the back, it certainly splits opinion. Going back decades, it's been sported as part of an edgy alternative style by the likes of David Bowie, Paul McCartney, and Keith Richards (via Positive Negative Impact). For a time in the 1980s, the mullett was ubiquitous across the U.S., Europe, and Australia (via The Guardian). 
The name of "mullet" was coined in 1990s by the Beastie Boys, but by the time the style got a name it was already quickly falling out of style (via BBC). After being everywhere in the '80s, it fast became perhaps the ultimate fashion faux pas during the following decade. Throughout the 2000s it remained much-maligned — the go-to awful haircut — but we've been seeing them pop up a little more often in recent years, sometimes on the heads of the biggest fashion icons of our time. 
It might have been unthinkable ten or twenty years ago, but — whisper it — are mullets actually back in style now? Here's the truth.
Mullets are back, but not for everyone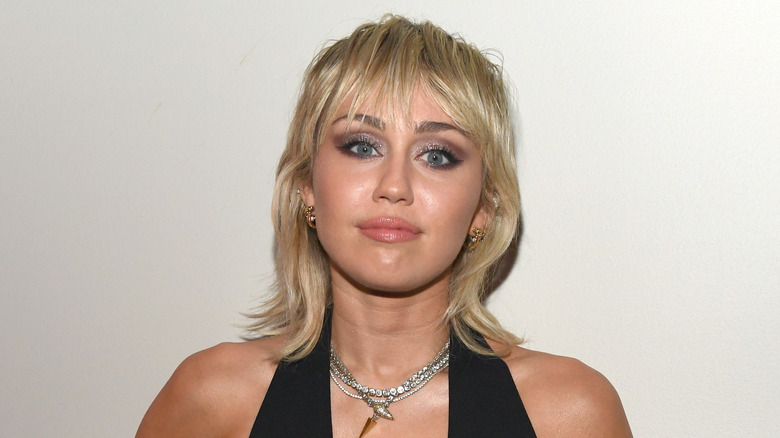 Kevin Mazur/Getty Images
We can maybe chart the rise in popularity of the mullet back to 2016 when Zendaya rocked one at the Grammys. It received plenty of criticism online, but a few years later a number of other famous faces have followed suit. Perhaps the most famous mullet in modern times is the one rocked by Miley Cyrus — her blonde mullet has accompanied her glam rock style for an '80s-revival style. Other notable mullett wearers include everyone from Joe Exotic of Netflix's "Tiger King" to Rihanna, Demi Lovato, and Cara Delevingne (via BBC).
Some people have suggested that there's an ironic element to the resurgence of the mullet's popularity (via Vice). Per MEL, others have linked it to the LGBTQ+ community and alternative subcultures. The hairstyle has notably been adopted by bands like Australian quartet Amyl and the Sniffers (via The Malestrom). 
No matter the origins of the revival, it's clear that mullets are indeed back in style. However, they won't be to everyone's taste — getting one is entirely up to you.