The One Moisturizing Product Leslie Mann Swears By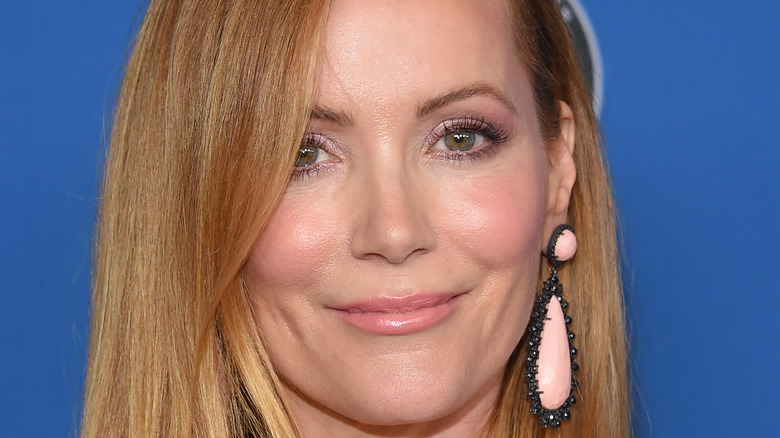 Shutterstock
Leslie Mann has starred in comedies like "Knocked Up," "Blockers," and "This Is 40," and she's been in show business since the mid-1990s, per Rotten Tomatoes. Known for her quirky humor and relatability, Mann is also gorgeous — looking radiant and youthful into her 40s. The actor sees skincare as an important part of her self-care. "I prioritize taking care of my skin," Mann explained to Shape. "If my skin looks great, I feel amazing." Having dry skin seems to be a pet peeve for her: "I hate it when my skin starts to feel dry and crepe-y," she told Byrdie, "I want it to feel hydrated."
Mann's daughters, Maude and Iris Apatow, like to pilfer their mom's beauty product stash. "It's usually me buying all of the products and then the girls coming in and taking what they want," Mann told InStye. "Then, I remember that I bought something and I have to go search through their drawers and the rest of their stuff to find it." And there's one beauty product that Mann always keeps handy.
Leslie Mann passed down this one product to her daughter Maude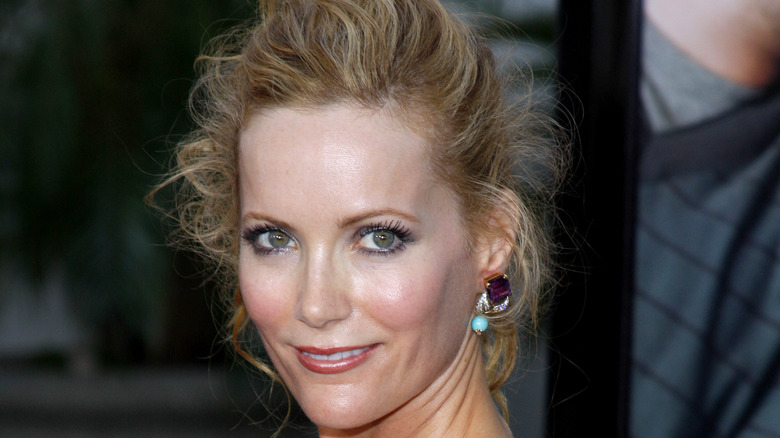 Shutterstock
When asked about her secrets to looking young, Leslie Mann told Byrdie, "The [Jergens] Wet Skin moisturizer is actually one of my favorite things. On dry skin, it's the best. I use it when I'm working when I want my skin to look super glowy. But on dry skin — that's the trick."
Using that Jergens moisturizer is a piece of beauty advice that Mann has passed on to her daughter Maude Apatow. "You have always told me to use that because I used to not wear any lotion, and I was looking a little crusty," Apatow told her mom in their Byrdie interview. You may have seen the two together in commercials for Jergens, so it may seem like just a paid promotion for them to recommend Jergens products, but they really do seem to love them. "I've been using Jergens on and off for my entire life," Mann revealed to Glamour. "It just has that scent that brings you back to when you were a little kid. But now the lotion is so easy because you can put it on in the shower."
With her personal devotion to the brand, it makes sense that she's been a Jergens ambassador since the mid 2010s. "When we looked at Leslie's attributes and how women felt about her, they really related to her," explained Karen Frank, a Jergens marketing VP (per Beauty Packaging). "They love her humor, her attitude, that she was multifaceted."