The Other Oscar Winner Who Almost Played Emma Stone's Role In Easy A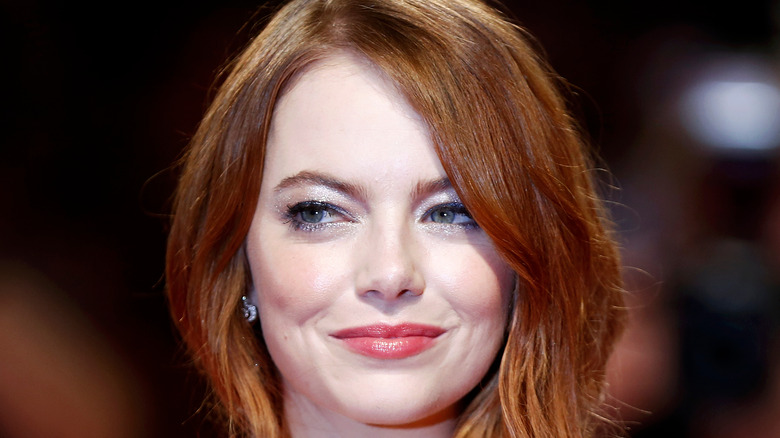 Shutterstock
Emma Stone got her first Golden Globe nomination for playing Olive Penderghast in the 2010 movie "Easy A" (via Insider). The teen rom-com followed Stone's character after a white lie about losing her virginity turns her life into a parallel of Hester Prynne's from Nathanial Hawthorne's novel "The Scarlet Letter." From the first time Stone read the script, she wanted to be a part of it. "It's so different and unique from anything I'd read before," Stone told Collider. "There are so many messages throughout it, but it's not speaking down to anybody. It's not a message movie. It's funny and sweet."
A decade or so later, we can't imagine anyone else in the role, but Stone wasn't the only actor up for the part of Penderghast. Turns out that her now bestie Jennifer Lawrence was also in the running. Lawrence revealed that tidbit in The Hollywood Reporter's annual actress roundtable in 2017 after Stone said one of her character's lines that stuck with her was "'Piss off, Quiznos.' That's from 'Easy A.' I shove a Quiznos guy and say, 'Piss off, Quiznos.'"
Jennifer Lawrence also missed out on another major role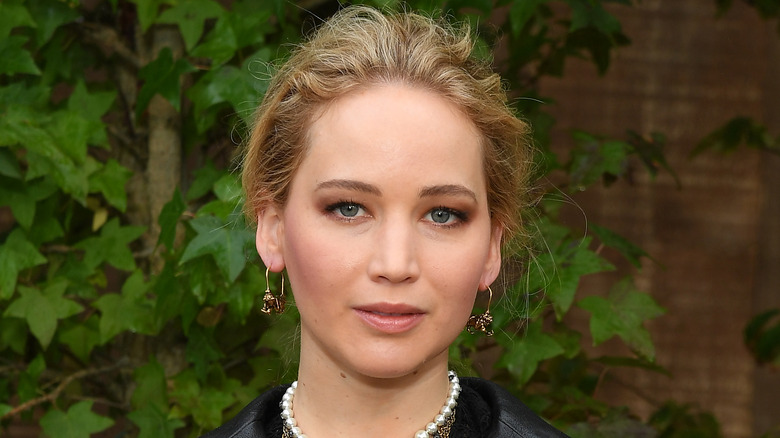 Pascal Le Segretain/Getty Images
"I auditioned for 'Easy A.'" Jennifer Lawrence said at the event (via The Hollywood Reporter). "I wanted it so bad." Stone jokingly retorted with "Well, guess what? You didn't get it. You didn't get it because you suck!" Lawrence shot bock, saying, "Outside!" It was all in good fun, though, as the Oscar-winning pair have been close friends ever since Woody Harrelson introduced them via text years before (via Vanity Fair).
The two both had major breakout roles in 2010 — Stone, of course, in "Easy A," and Lawrence in "Winter's Bone." But Lawrence almost missed out on that role as well. Lawrence was told by the director Debra Granik that she was too pretty for the part of the Ozarks teenager, but Lawrence wouldn't take no for an answer.
"I auditioned twice in L.A. and then they said I didn't have the right look, but I just didn't want to lose the role — I thought that was so unfair to lose a role like that!" Lawrence told Jewish Journal. "And I just kind of chased them; they went back to New York to continue auditions and I followed them, flew out on a red eye, and then went into the audition the next day, like 'Surprise!'"