How To Replicate Gwen Stefani's Makeup Routine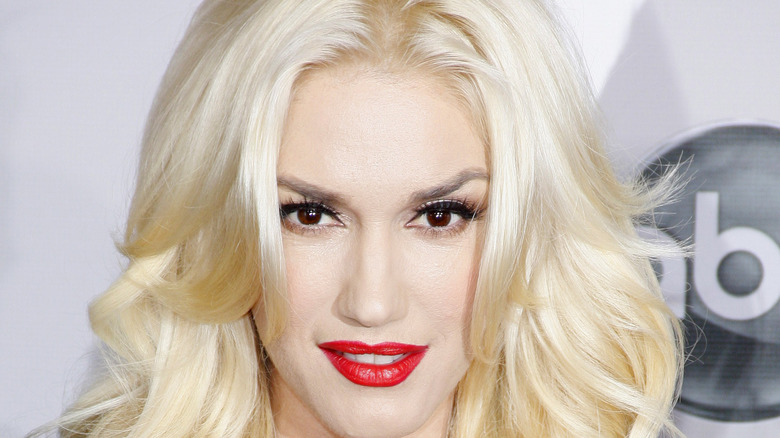 Shutterstock
Gwen Stefani is one of those women that no matter how much time has passed, she looks as flawless as she did when she first arrived on the scene. In the early 1990s, Stefani made her claim to fame as the front woman of the alternative pop band, No Doubt. Since then, Stefani has not only made a huge name for herself independently in the music industry, but she also has become a staple on the hit reality television show, "The Voice." 
Most recently, Stefani tied the knot with country singer and co-judge on "The Voice," Blake Shelton (via Page Six). The two had a gorgeous ceremony surrounded by friends and family, and of course, Stefani was the most gorgeous bride. If you know and love Stefani, you know that one thing is for sure about her — her look is gorgeous. 
Her signature makeup look always involves a red lip, as it's her vibe — all the way since the early 1990s. And, if you're a huge Stefani fan like us, you're dying to recreate her flawless look with eyeliner and all, so we're going to break it down for you step-by-step. 
How to give yourself the Gwen look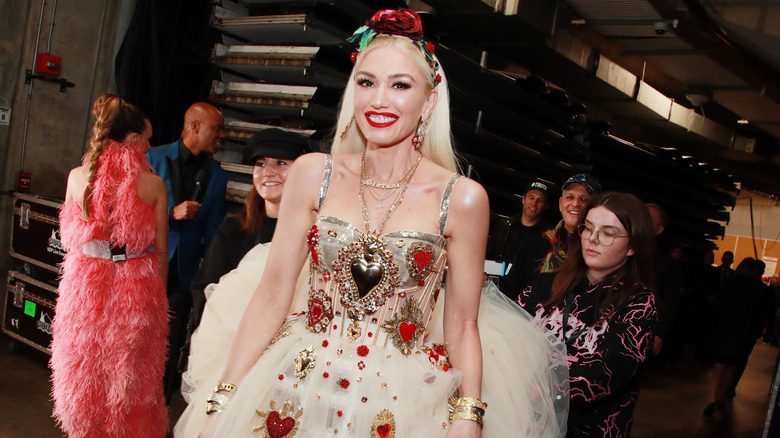 Rich Fury/Getty Images
Gwen Stefani has a way of making herself age backwards, literally. She looks just as good as she did over 20 years ago and that's no exaggeration. Many people always wonder how she does it. Luckily, her makeup artist weighed in on a simple trick he does to make her skin look timeless. Gregory Arlt, Stefani's makeup artist, said that while sheen can often times age someone's face, he likes to make Stefani's makeup pop by adding some shine and glitter (via E! News).  
"For me it's all about highlights and really bringing out the bone structure by highlighting as opposed to darkening," he said. "If you use something shiny, yes, it can perpetuate a little bit of texture, but you can create the dewy look by highlighting the upper cheekbone only."
Arlt also has a trick for making sure that Stefani's gorgeous jawline is apparent and highlighted. Arlt said that contouring is one of the biggest parts of her makeup routine and he also always uses a highlight (via E! News). Another aspect he pointed out is that being precise with your eyeliner is important. Arlt said to tilt your chin up when applying your liner and start three quarters of the way in, closest to the inner corner of the eye. The makeup artist also advised to "not fear" fake eyelashes and try them out for the lengthy look. 
And, of course, if you're going to try and do a Stefani beauty routine, don't forget that red lip!