Is This The Real Reason Trump Keeps Talking About A 2024 Presidential Run?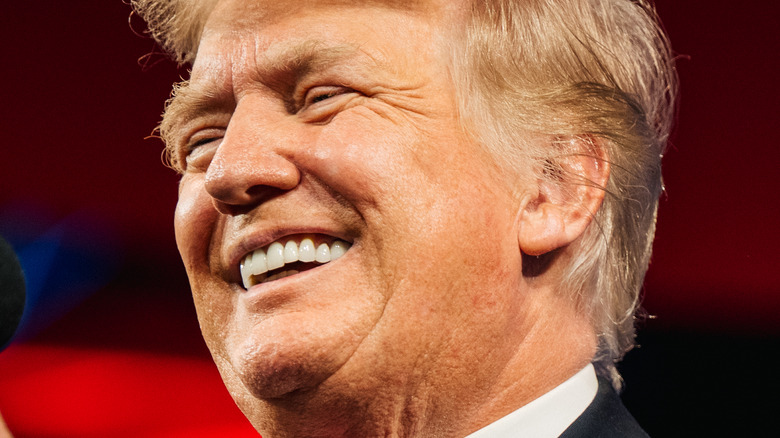 Brandon Bell/Getty Images
Donald Trump might have lost the 2020 elections, but that doesn't appear to have killed his taste for politics. Unlike his predecessors who spend their post-White House years writing their memoirs or planning their libraries, the controversial Trump prefers talking about how he was cheated (via Vanity Fair), and discussing another run for the presidency in 2024 (via Rolling Stone). 
While most of us can only guess at why he is unable to let go of his election loss, Rolling Stone noted that there is a reason why he will likely continue to tantalize voters with the idea of a run in 2024. The publication cited a source as saying that flirting with a run without confirming it allows Trump to raise money through his political action committee (PAC) without being subject to any restrictions. The source, who was once an official at the Republican National Committee, also said talking about a run makes it difficult for other potential candidates — like former United Nations ambassador Nikki Haley and Florida Governor Ron DeSantis — to come forward and express their interest in throwing their hats in the race. 
It's not that talk of a Trump run in 2024 is anything new. Just days after the November 2020 election, Axios reported that instead of thinking about effective ways to wind down the presidency, Trump was already floating the idea of running in 2024. But could it really happen?
Trump might be talking about a run in 2024 for 'attention'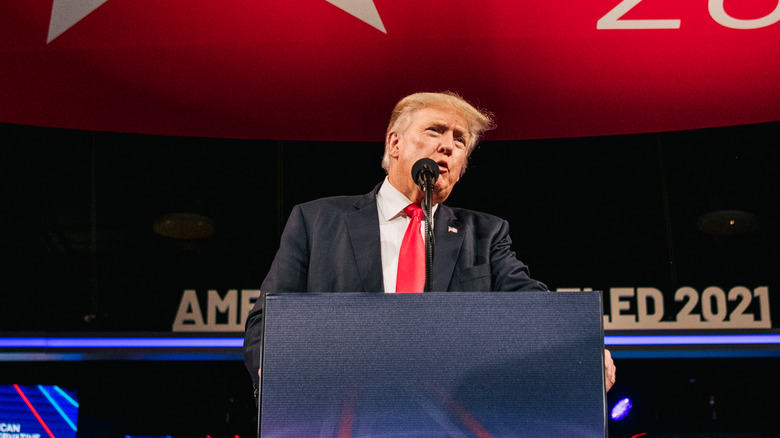 Brandon Bell/Getty Images
One individual — and vocal critic — predicting that Donald Trump won't step up to the plate is his niece, Mary L. Trump. She told MSNBC in March 2021 that she believed Donald would pretend to run as long as possible in 2024 because it would be profitable for him to do so. "Think about how much money he's made off the big lie the last few months. He's made more money since President Biden won the election than I think he has in his entire life. So I don't think he's going to let that grift go quite so soon," she said (via Insider).
Several months prior, in November 2020, The Washington Post's Paul Waldman also predicted that Trump would continue teasing a 2024 run for as long as he could, not for any other reason but that he has a need to stay relevant. "As long as we think he might run, there's still reason to pay attention to him and talk about him and act like he's important," the columnist wrote.
And while both Mary and Waldman don't see the former president actually making good on his intent to run, the speculation is likely to keep his party and his PAC busy for some time. As the former president's niece put it, "The problem is the Republican Party seems determined to continue to keep him legitimate, which is the really scary part."