Jessa Duggar Seewald Reveals Exciting Family News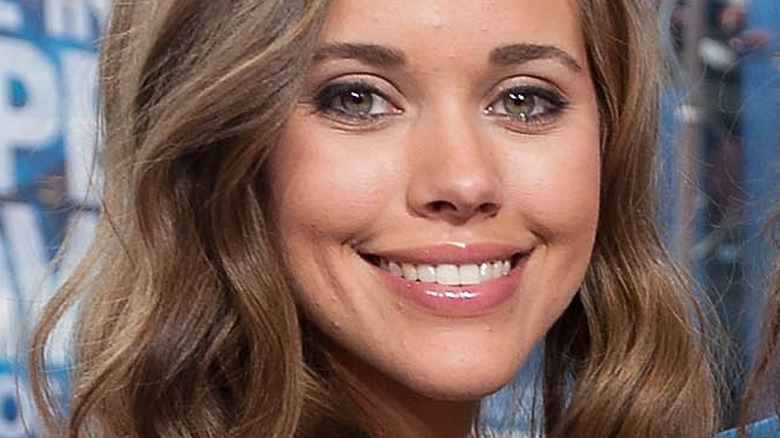 D Dipasupil/Getty Images
"Counting On" may be off the air, but the counting goes right on. Jessa Duggar Seewald, one of the (many) stars of "19 Kids & Counting" and its spinoff, announced on July 19 that she and husband Ben welcomed their fourth child. 
Seewald announced her pregnancy back in February in an exclusive interview with "Entertainment Tonight," saying, "We are so grateful to God for the precious gift of a new life!" The couple are already parents to 5-year-old Spurgeon, 4-year-old Henry, and 2-year-old Ivy; Jessa also suffered a miscarriage in 2020.
The birth announcement came in the form of a video on Seewald's YouTube channel. Titled "Birth Story — Baby Seewald #4!", it's the first of two episodes. The nine-minute clip begins several days before Seewald's due date, as she reveals that she's been having contractions that are getting more frequent. She asks her children, "Do you think it's a girl or a boy?" Spurgeon and Henry are convinced they're having a little brother. For names, Henry suggests "Runk," and Spurgeon offers "Brunk," explaining, "That would be a good name 'cause no one has that name." The boys convince Ivy to agree with them, but she seems more interested in building with her MagnaTiles.
"Well, guess what? God already knows," Seewald explains. "It's already a girl or boy — you just don't know which one it is. We can't change it, so whatever God gave us, we're going to be happy for, right?" The kids seem satisfied with that answer.
Jessa Duggar Seewald is keeping fans in suspense
Jessa Seewald is a proponent of home births with midwives; sisters Jill and Jana have trained as these specialized birth assistants. Her three previous births were at home with midwife assistance — Ivy was actually born on the family's living-room couch, as reported by Women's Health (via Yahoo! News). However, since Seewald has a history of postpartum hemorrhage, she opted to have this new baby at the hospital in case of any complications. Indeed, the YouTube video ends with Jessa and Ben at the hospital, heading toward an elevator.
The still image of the video shows Seewald weeping as she holds her just-born baby, but as of the time this story was posted, the second video in the series had yet to go live. So fans are curious: Did she have a boy or a girl? Are mother and baby healthy? Have Jim Bob and Michelle Duggar and the rest of the siblings heard the news? Seewald had previously explained that they would let Spurgeon and Henry be the ones to announce the gender and name to their grandparents, aunts, and uncles. 
It's possible that the new parents haven't yet decided on a name for the new arrival. Seewald admits in the video that "it's harder than it seems" to come up with just the right one, and some of the choices she liked with her previous pregnancies don't have the same "wow" factor now. "We think we have a first name; we're struggling with the middle name," she says. "We have about five or six different options."