The Truth About Whether Or Not Shoulder Pads Are Back In Style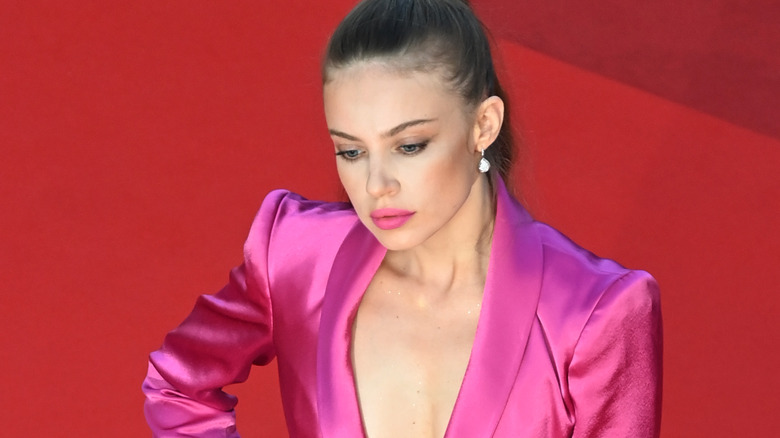 Kate Green/Getty Images
We can't hear "shoulder pads" without picturing Julia Roberts in her Hollywood A-List heyday or the cast of "The Heathers" in their perfect blazers and mean girl makeup (via CR Fashion Book). And while this particular fashion trend may create all sorts of nostalgia and remind us of days long past, this dead-and-buried clothing staple of the 80's and early 90's is, in fact, having a moment of resurrection. 
Not only are shoulder pads back, but L'Officiel had declared that "80's shoulder pads are the trend of the season."
Even back when they were popular, shoulder pads were a polarizing fashion choice, with folks either loving the look or absolutely hating it (via L'Officiel). So now in 2021, whether you're rolling your eyes and hoping you can get through the mall without seeing this throwback gracing every mannequin in the shop windows or whether you're raiding your mom's closet to see if there's a vintage piece you can revive, here's everything you need to know about shoulder pads this season.  
How to wear shoulder pads in 2021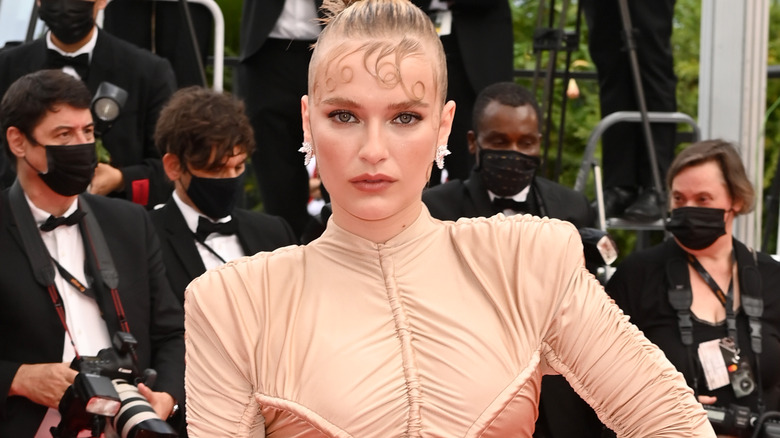 Kate Green/Getty Images
While you could go full-on vintage if you wanted to and break out one of those skirt-and-blazer suits from the 80's, if you're just looking to add a hint of throwback style while still looking chic and modern, the experts have some advice for you. According to Stylight, the key to achieving this is to pair "an 80's trend with a modern element." So rather than stepping out looking like Cindi Lauper, you could wear that jacket with shoulder pads with a cute, current crop top and your favorite pair of jeans to make a statement without going overboard. 
And if you want something new that boasts shoulder pads rather than taking the vintage route, designer after designer has released their own new spin on the trend, Alexander McQueen, Misook, and Acne Studios to name just a few (via Stylight). Shoulder pads have also appeared in dresses and jackets on runways displaying the upcoming Fall and Winter collections of major brands like Gucci and Burberry (via L'Officiel ).