This Big Celebrity Helped Paris Jackson Get Her Role On American Horror Stories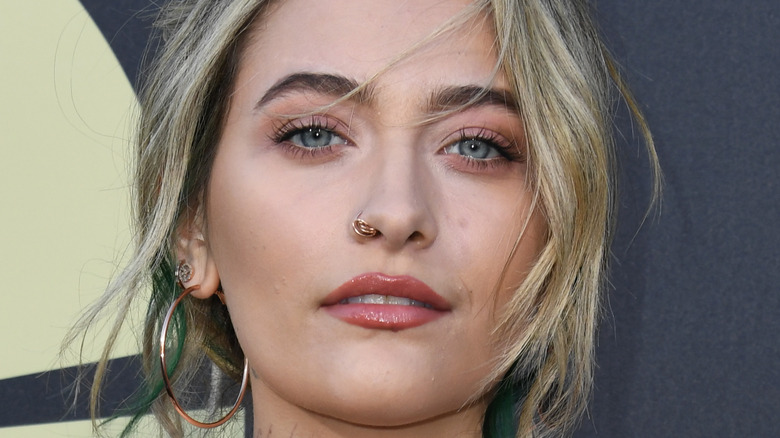 Jon Kopaloff/Getty Images
A decade after the premiere of the first season of "American Horror Story," a spin-off series titled "American Horror Stories" hopes to capture the same bone-chilling ambiance through a series of standalone stories. The first two episodes of the brand new series will feature a few familiar faces and at least one familiar location. 
According to Newsweek, the standalone story called "Rubber (Wo)Man" will take place in the "Murder House" that first appeared in the first season of "AHS." The story will feature Michael Jackson's daughter, Paris Jackson, in the role of Maya, the high school crush of main character Scarlett, who is played by Sierra McCormick. Previously, Paris has appeared in Fox's "Star," "Gringo," and "The Space Between," per Newsweek.
Similar to other characters in the "American Horror Story," Paris' character on "American Horror Stories" was complex. Essentially, Maya pretends to want a romantic fling with Scarlett and does her best to humiliate Scarlett about her sexual orientation to cover up her own insecurities, according to USA Today. As someone who has struggled with coming to terms with her own sexual identity, Paris admits that it was difficult to portray Maya. "Just the idea of something like that happening makes my blood boil," Paris told USA Today. "I remember ... being conflicted about my sexuality and confused at 15, 16 years old. I remember having questions and not really knowing how to present myself or how to go about that."
Paris' godfather helped her nail her 'American Horror Stories' audition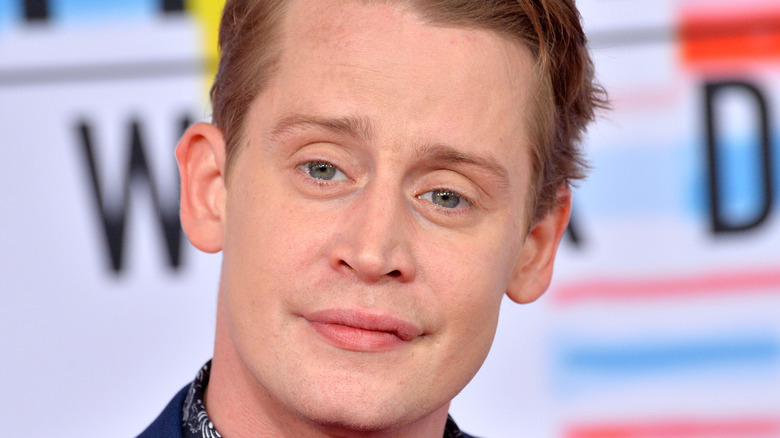 Shutterstock
At the time of her birth, Paris Jackson's father, Michael Jackson, had a close friendship with "Home Alone" star Macaulay Culkin. Michael made Culkin the godfather of his second child (and only daughter) and to this day, Paris and Culkin still enjoy a relatively close relationship, per Esquire.
When Paris first entered public life as an adult, Culkin passed on some wisdom to the young star. "Don't forget to be silly, don't forget to take something away from this whole experience, and don't forget to stick something up your sleeve," Culkin told Paris, according to Esquire.
Years later, Culkin provided a bit more wisdom to his goddaughter who was set to audition for one of the biggest roles of her career. Given that Culkin will be portraying Mickey in Season 10 of "American Horror Story," set to premiere on August 25, he was more than happy to pass on any advice that he could to his beloved goddaughter. "He said overdo it at certain points," Paris told E! News. "Kind of like, overact and kind of make it theatrical."
The first two episodes that star Paris are available to stream now on Hulu. The remaining episodes in the "American Horror Stories" series will be premiering on Netflix at a later date, per Men's Health.