The Makeup Refresh Trick That TV Makeup Artists Swear By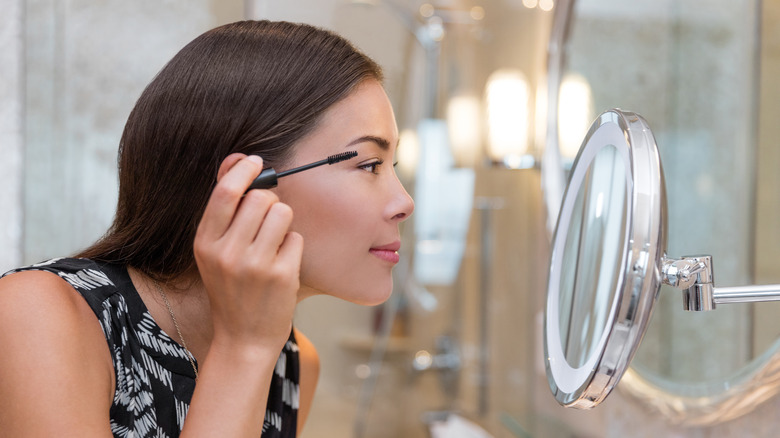 Shutterstock
After spending the morning getting your makeup looking on point, that runway-ready face may have faded a bit by mid-afternoon. But hope isn't lost, even if your look has lost its luster a little bit. With a few simple steps, you can recreate the makeup refresh tip that TV makeup artists swear by. And once you freshen things back up, your look will be ready to take you from a long day of work to a night out with the girls, with minimum effort and maximum reward on your part. 
Along with bringing your makeup bag with your to reapply lipstick after eating, you can also take steps to make sure your makeup doesn't need that much retouching in the first place. The first important step is to use quality products in the morning that will last better throughout the day — and be sure to set it afterwards for less smudging as the day goes on. Rachel Jacoby Zoldan, beauty editor at Self, puts setting spray at the top of her list of makeup must-haves. "Just a few choice spritzes will keep everything in place," she wrote in a list of beauty tricks. For added benefits, choose a setting spray with SPF to protect your skin on your morning commute. 
As for that midday refresh, we have you covered. Keep reading to find out the product that will help reinvigorate your look.
Here's how to give your look a refresh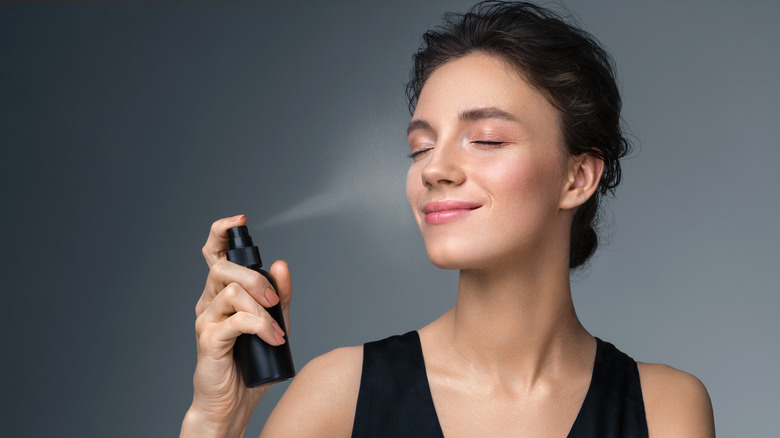 Shutterstock
After your makeup is applied and set in the morning, enjoy the finished product through lunchtime. But once you get a break, be sure to take a moment to refresh. The easiest way to do so? Give it a spruce with a misting spray. 
Rebecca Perkins, former television show makeup artist on shows like "Law & Order SVU" and "30 Rock," and founder of SheSpoke, suggests using glycine. "At lunch, give yourself a spray of a mist that has glycine in it. This will revive your makeup and wake up anything that has dulled or dried throughout the day," she told Byrdie, adding: "Use a concealer brush to smooth out under your eye without applying more makeup." Be sure to give your look a peek in the bathroom mirror and see what areas need a touch-up. A good option is Make Beauty's Succulent Mist that is an affordable $25 and has loads of great reviews. 
And that's all there is to it! Seal your morning makeup with setting spray and give it a spritz around noon, and you're good to go!