You Should Add Setting Spray To Your Makeup Routine. Here's Why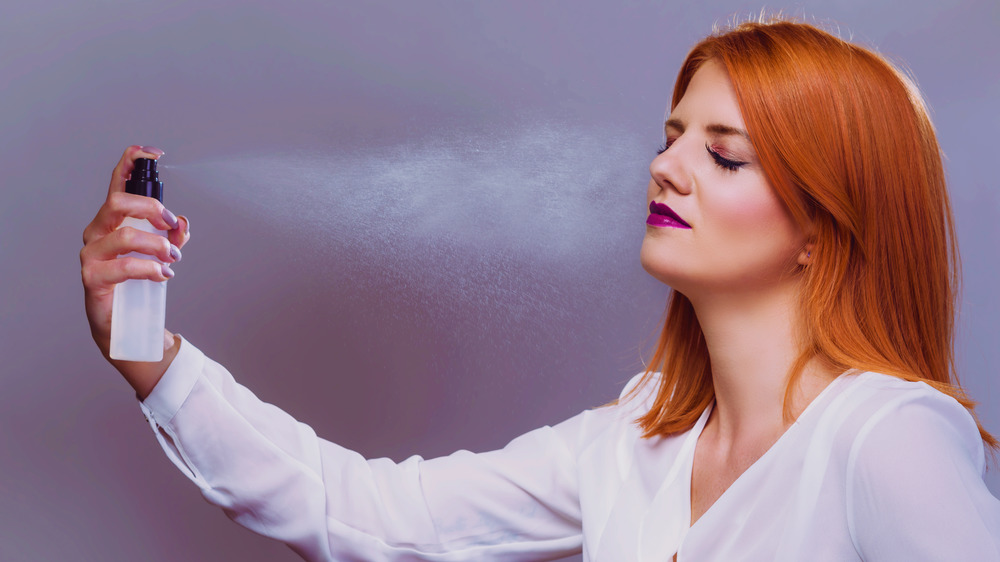 Shutterstock
It's 2021, and if you haven't already discovered the magic that is setting spray, get ready to change your life, and your makeup routine, for the better. Since their explosion in popularity, setting sprays for all different skin types, functions, and finishes have surfaced on the market. Most importantly, though, a good setting spray will lock in and extend the life of your makeup — allowing you to leave that clunky touch-up bag at home.
A longtime beauty editor at Self, Rachel Jacoby Zoldan says setting spray even takes precedence over primer in her routine. That's huge! "Just a few choice spritzes will keep everything in place," she wrote in a list of beauty tricks she's learned over the years. For double protection, you can even use setting spray before applying foundation. 
Particularly if you have oily skin, a long-lasting setting spray used to start and end a makeup routine can make a big difference. "Setting spray acts as an adherent," makeup artist Abraham Sprinkle told InStyle. "It's like an extra insurance policy."
How to find the best setting spray for you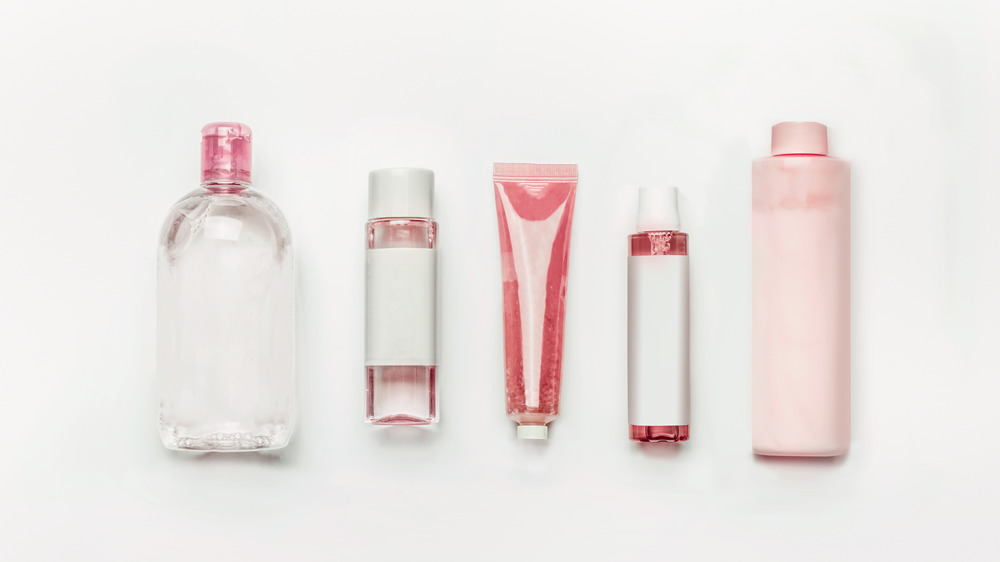 Shutterstock
The type of setting spray you love will depend on two things: your skin type and the look you want to achieve. For example, people with dry skin tend to enjoy hydrating sprays that leave a refreshed glow, whereas those with oily skin might enjoy a shine-controlling spritz that keeps them matte — in other words, their makeup won't melt away. As a bonus, setting spray melts into the skin all the makeup you just applied, leaving a seamless, more natural-looking complexion.
According to Allure, Urban Decay's All Nighter is the best, most-reliable overall setting spray. It locks in makeup and leaves your face looking fresh. You really can't go wrong with it. Milani's Make It Last is a more affordable option, per the outlet, and L'Oréal Paris True Match Lumi Shake and Glow Dew Mist is a great for shining in all the right places. 
You can also take setting spray on the go and use it in place of touching up — just a few spritzes and your look is like new!