Inside Irina Shayk's Relationship With Jason Sudeikis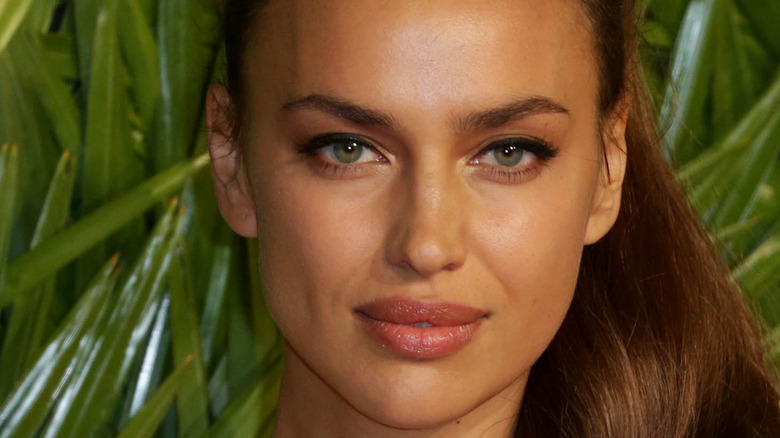 Shutterstock
Model Irina Shayk has made all sorts of headlines for her relationship with multi-hyphenate Kanye West following his split from Kim Kardashian (via Elle). Shayk was somewhat fresh off a breakup of her own, from actor Bradley Cooper, with whom she shares her daughter, Lea De Seine (via Us Weekly).
However, it appears as though sparks might be flying between Shayk and Jason Sudeikis following his own breakup with actress and director Olivia Wilde (via People). Shayk was spotted enjoying dinner with Sudeikis at Hunt & Fish Club in Manhattan, where they were also joined by Sudeikis's "Ted Lasso" co-stars Hannah Waddington and Brett Goldstein. Sudeikis and Shayk were both all smiles following the dinner.
However, just weeks before the sighting, Sudeikis was confirmed to be in a relationship of his own — – albeit a casual one — with "Ted Lasso" costar Keeley Hazell. "They've been dating for a little while now," a source told People in late June. "They're just having fun. It's nothing serious at this point."
Sudeikis previously opened up about getting clarity around the dissolution of his relationship with Wilde (who moved on with Harry Styles), telling GQ, "I'll have a better understanding of why in a year," Sudeikis shared. "And an even better one in two, and an even greater one in five. It'll go from being, you know, a book of my life to becoming a chapter to a paragraph to a line to a word to a doodle."
A lot of co-parenting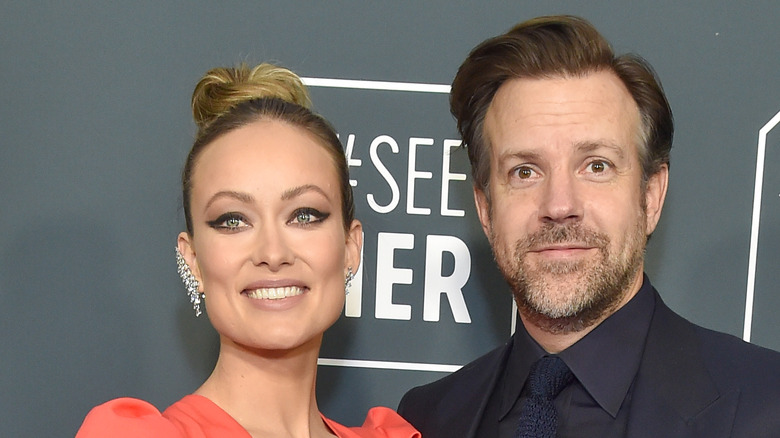 Shutterstock
While it's unclear how serious things are (or aren't) between Irina Shayk and Jason Sudeikis, as Shayk and Kanye West navigate their maybe (or maybe not) relationship, Shayk and Bradley Cooper are focused on co-parenting their daughter, and the same goes for West and Kim Kardashian (via Us Weekly). "Bradley's focus is and has been his daughter and his mom, [Gloria Campano], whom he adores. They will always be his number ones. Irina's focus, of course, is her daughter and then any modeling work she has going on," a source told  Us Weekly after their split. 
Meanwhile, West has been spotted in public with Kim Kardashian, and it seems as if they are on amicable terms. "Kim has always been open to co-parenting together and being able to do things as a family. Kanye needed some time, but he now seems more open to it," a source told E! News.
Between Shayk, Sudeikis, West, Wilde, Kardashian, and Cooper, the adults are certainly weaving a tangled web, but they're ensuring that the most important thing comes first — their children.