Do The RHOBH Co-Stars Believe Erika Jayne Amid Legal Drama?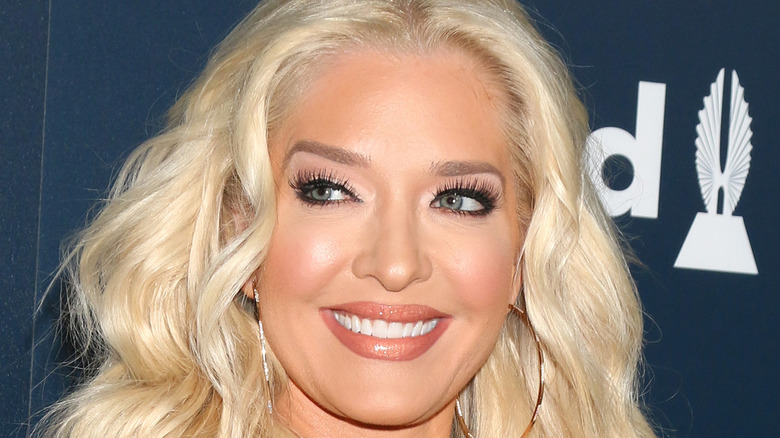 Shutterstock
Erika Girardi, or Erika Jayne as she is known professionally, is a cast member on the wildly popular series "Real Housewives Of Beverly Hills." She's also associated with a pretty dramatic legal battle that has been featured throughout the current season of the show for one big reason — Jayne and her estranged husband, Tom Girardi, are being accused of A) having embezzled money meant for family members of people who lost loved ones in the Lion Air Flight 610 crash, and B) using their divorce to embezzle even more funds (via New York Daily News). 
Jayne's fellow cast members have thus far stood by her, but in this week's episode of "Real Housewives," it was clear that some are beginning to doubt Jayne's version of events. It seems that it's becoming more difficult for the rest of the cast to believe that Jayne didn't know what was going on. After asking co-star Sutton Stracke to believe her over an article online, Jayne commented, "Want to know who your friends are? Get old and go broke," (via Page Six). Yikes!
Erika Jayne's cast mates aren't sure they still believe her version of events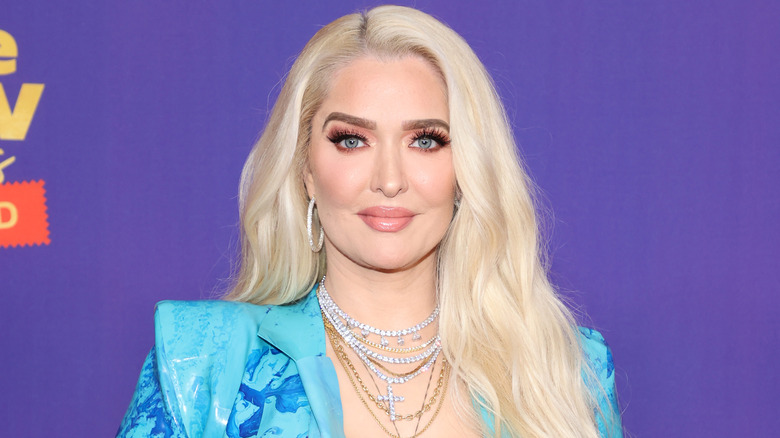 Amy Sussman/Getty Images
It seems that Erika Jayne's plea to Sutton Stracke might go unheeded. In the same episode of "Real Housewives Of Beverly Hills," Stracke was filmed turning toward her fellow cast mates and asking, "Have we been duped by the lies?" in regard to Jayne (via Page Six). It does seem that not everyone on the cast has turned against Jayne and her husband, however. Crystal Kung Minkoff's husband was later seen toasting and noting that a real friend "doesn't disappear when the problems come," so the pair, facing a heap of legal trouble, could hold onto some allies after all. 
In a previous episode of the show, Jayne got more into the realities of what her life is like these days. She also insisted that media reports about her aren't true. "This sucks so bad. The things that are being said are just wrong," she said in regard to her legal battles and life in the spotlight. "People are believing [the allegations] and they're everywhere and it's terrible. I'm here, by myself, and what's being said, I mean, it's insane that my divorce is a sham. But nobody cares about the facts." How will things pan out for the reality star? Only time will tell.