Antioxidant Serums Dermatologists Are Loving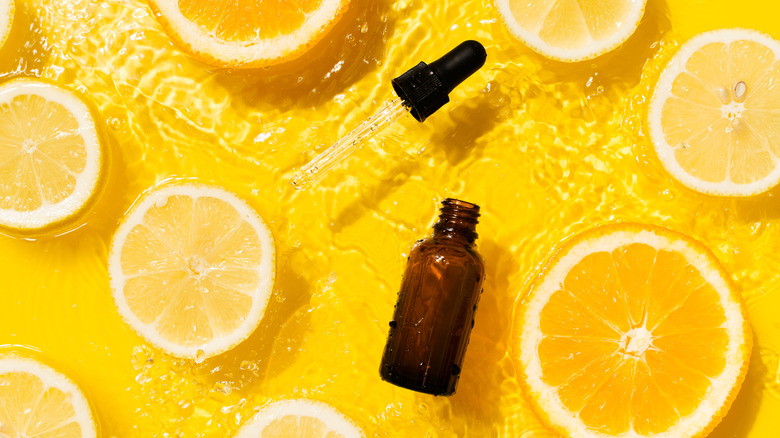 Shutterstock
There are plenty of products to choose from in the anti-aging world. Between serums, cleansers, moisturizers and more, it's easy to get lost when you're trying to find what's best for your unique skin type. Beginning in the areas that dermatologists prioritize can be a great place to start when creating your skincare routine. Doctors swear by antioxidant products such as serums or creams made to keep their skin looking plump and healthy.
Antioxidant serums have one pivotal role in anti-aging: fighting free radical damage. Between the sun and environmental pollutants, your skin can show early signs of aging when left unprotected. Prevention explains that these serums provide electrons that counteract these positively-charged free radical ions that contribute to oxidative stress. By applying these serums daily, you not only help your skin recover but also protect it from future irritants.
Particularly if you struggle with hyperpigmentation, a Vitamin C antioxidant serum may be the right product for you. Dermatologist, Michelle Henry tells Allure that she opts for PCA's Pigment Bar that contains this powerhouse ingredient. "I find it gentle enough to be used in the morning and I love that it helps to fight hyperpigmentation, which is one of my major struggles," she says.
Always use clinically tested antioxidant products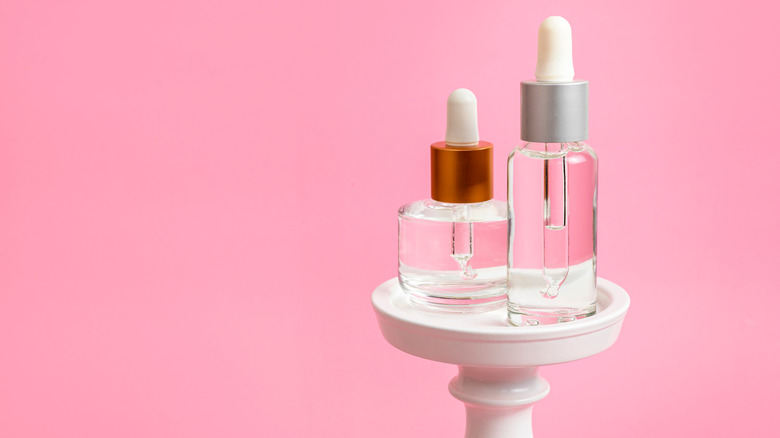 Shutterstock
When looking for the right product for your skin type, trust the doctors. Prevention recommends using a serum that uses clinically tested antioxidants such as Vitamin A, Vitamin C, Vitamin B3 and Vitamin E. Other notable antioxidant ingredients include resveratrol and curcumin. Make sure to read the back of the bottle to find exactly what the product in question uses as an antioxidant, then find a serum that uses one or more of these proven antioxidants for the biggest benefit.
Furthermore, note the bottle that your product comes in. Rina Allawh, M.D., a board-certified dermatologist tells the outlet, "Consumers should be mindful of packaging. An opaque, airtight bottle to prevent oxidation is vital."
Of course, with the sensitivity of the ingredients, the price is generally higher than other products you use. "Quality, proportions, stability of the ingredients used, and research can all influence price," adds Edidiong Kaminska, M.D., a board-certified dermatologist. As for which products derms swear by, the outlet lists SkinCeuticals C E Ferulic Serum as the top-recommended antioxidant option, and Drunk Elephant C-Firma Day Serum and The Ordinary Magnesium Ascorbyl Phosphate 10% as other serums that work well. 
Spot test first for best results!