Why Is E.l.f. So Cheap?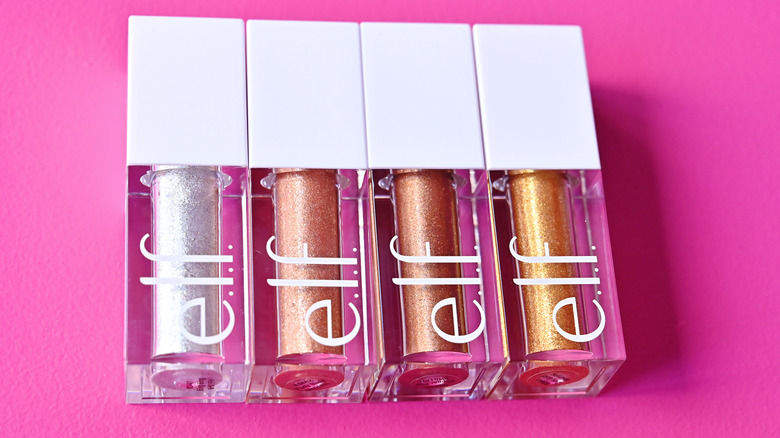 Astrid Stawiarz/Getty Images
The idea that makeup has to be expensive to be effective is simply not true, no matter what someone in an upscale beauty store tries to tell you. In fact, there are more affordable makeup brands now than there ever have been before, allowing makeup to be more accessible to everyone. One of the first affordable makeup brands that comes to mind is e.l.f., a California-born company that has been put on the map due to its effective results and incredibly low prices. 
E.l.f. is also one of the most accessible brands because it is sold in a myriad of stores, including Ulta, Walgreens, Target, CVS, Old Navy, and more (via Allure). Products range from makeup to skincare and the brand has a handful of cult classics that have become staples in makeup lovers' collections, such as the Luminous Putty Primer and their pots of cream eyeliners (via Buzzfeed).
But how does e.l.f manage to remain so affordable? What is their secret?
This artist created a whole face of e.l.f. makeup for less than $11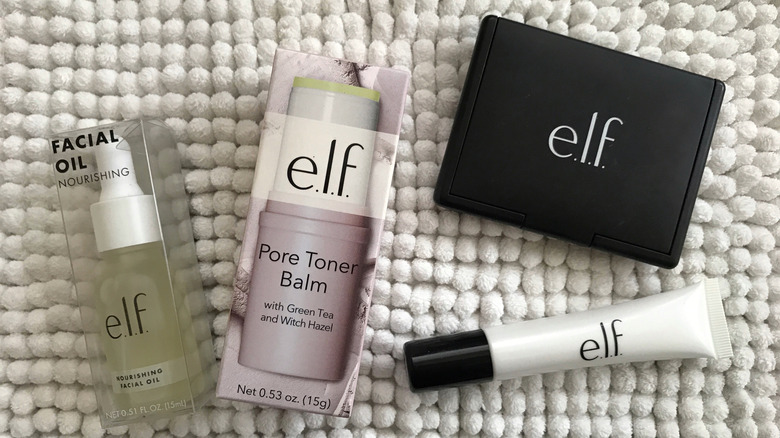 Shutterstock
So how cheap is cheap? Well, according to Byrdie, e.l.f.'s entire collection of products range between $2 and $50, but the majority of their products are typically less than $10 (via e.l.f). Madison Vanderberg at HelloGiggles reported that she was able to create a full-face using e.l.f. products for only $11 — and she really used the whole gamut of items: tinted moisturizer, concealer, brow pencil, blush, mascara, and eyeshadow, all to create a pretty stunning (and expensive looking) result.
Byrdie explained that one of the biggest ways that e.l.f. has been able to stay so affordable is through low production costs that don't jeopardize product quality. In fact, at the start of their company in 2004, their products allegedly would only cost $1 to produce, meaning they could be sold for equally low prices.
In addition, according to Byrdie, the brand maintains that their close relationships with suppliers and manufacturers abroad play a huge part in keeping their prices low. They also don't rely on traditional advertising tactics to spread the good word of their products — but this is not a tactic that is unique to e.l.f.
The affordable makeup brand uses this very effective marketing tactic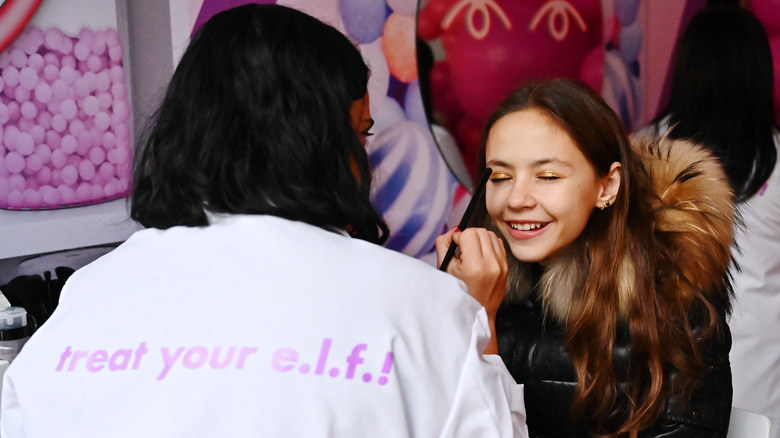 Astrid Stawiarz/Getty Images
The strategy that e.l.f. relies on to spread the work about their fantastic (and affordable) products is called "Word of Mouth Marketing," and it relies on customers essentially telling their friends about a product; which is to say, some "told two friends" about a product, and then they "told two friends ... and so on ... and so on," per Forbes. Indeed, if a product or business is really, truly good, a company will be able to rely on word of mouth almost exclusively to sell their products, as opposed to expensive advertisements. 
This is a pretty brilliant tactic for the company to utilize, and it's been highly effective. People seem to absolutely love what e.l.f. stands for and the products they create. According to a review via A Beauty Edit, the line "is one of the few drugstore brands that offers innovative and unique skincare products." The brand is not only effective, but it's "competitive" in the big market of beauty products, and according to A Beauty Edit, e.l.f. is up there with The Ordinary and The Inkey List.
After all, how could you not brag about a company that uses high-quality ingredients like hyaluronic acid, squalane, and CBD while offering shockingly low prices to own them?