Why Meghan Markle's Father Is Threatening To Take Her To Court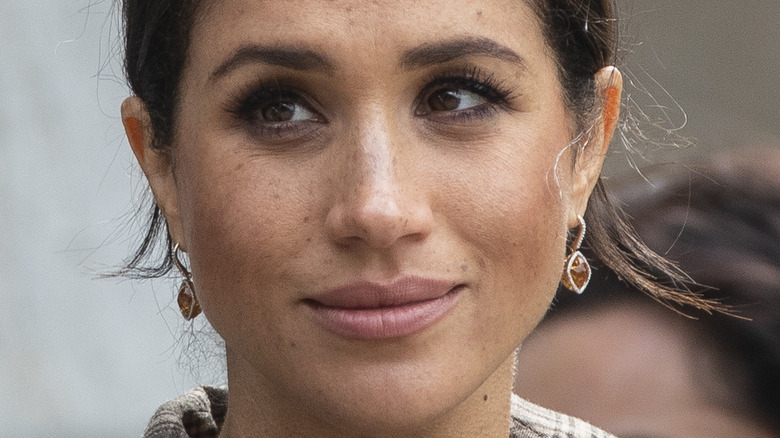 Pool/Getty Images
Meghan Markle's relationship with her father, Thomas Markle, has seemingly always been complicated. A former boyfriend of Meghan's, Joshua Silverstein, even spoke out revealing that her relationship with Thomas always appeared to be strained, per Us Weekly. "I knew her dad growing up as kids. I didn't see him often ... but I did know that Meghan's relationship with her dad was complicated and I understood that as most teenager-to-parent relationships are," he said.
Thomas first made waves when he began to get recognized by the paparazzi around the time of Meghan's royal wedding to Prince Harry. Although Thomas was supposed to walk his daughter down the aisle at the wedding, a health issue prevented him from attending the nuptials. Since that time, things have seemingly gone from bad to worse between Meghan and her father.
Royal expert Russell Myers shared his opinion about Meghan and Thomas' relationship, and it wasn't positive. "I think that relationship is dead and buried, unfortunately. However, Thomas Markle has said that he's not going to go quietly and he's been making several statements in the press. He's said he's going to keep on talking until he is heard, but I think it'll probably be a cold day in hell before them two get back together," Myers told Express. Now, Thomas is dominating the media again as he's threatening to take legal action against his daughter.
Thomas Markle wants to see his grandchildren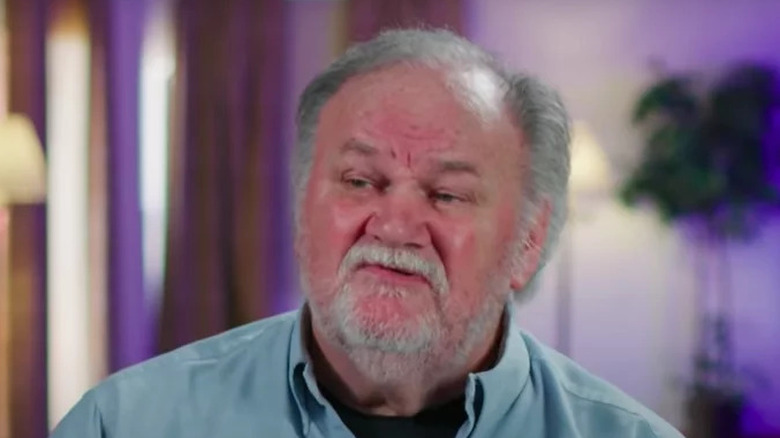 YouTube
Thomas Markle isn't giving up when it comes to his family. Meghan Markle's estranged father said that even if he can't have a relationship with his daughter, he still wants to be in the lives of her children, Archie and Lili. During an interview with Fox News in July 2021, Thomas revealed that he planned to take Meghan and her husband Prince Harry to court in hopes of getting to see his grandchildren.
"I will be petitioning the California courts for the rights to see my grandchildren in the very near future," Thomas said. "Archie and Lili are small children. They're not politics. They're not pawns. They're not part of the game. And they're also royal and entitled to the same rights as any other royal," Thomas added.
Meghan touched on her relationship with her father during her tell-all interview with Oprah Winfrey, revealing that she felt betrayed by him, per InStyle. "I grieve a lot. I mean, I've lost my father. I lost a baby," Meghan said, referring to a past pregnancy loss (via Us Weekly). "I nearly lost my name. I mean, there's the loss of identity. But I'm still standing, and my hope for people in the takeaway from this is to know that there's another side," she stated. It remains to be seen if Thomas will follow through with his threats, but it seems that he may be fighting an uphill battle.