Is Taylor Swift Friendly Today With Ex-Boyfriend Calvin Harris?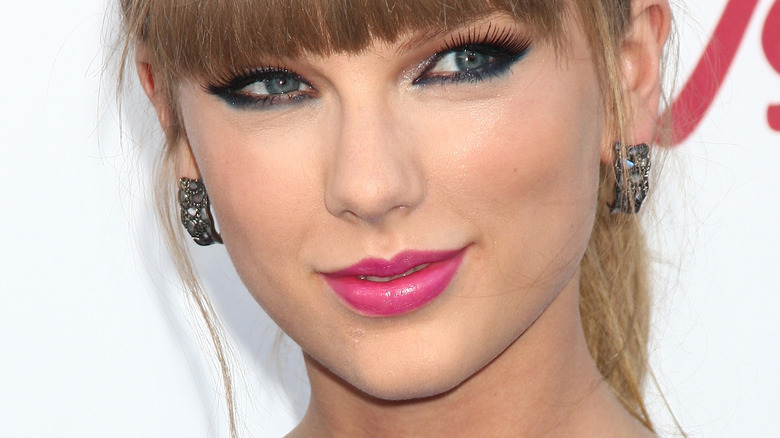 Shutterstock
Grammy Award winner Taylor Swift is known far and wide for her hits, including "We Are Never Getting Back Together" and a string of chart-topping albums. Back in 2015, however, it seemed Swift had begun mixing business with pleasure when she started dating the renowned DJ and producer Calvin Harris (via Cosmopolitan). Sadly, the pair's relationship later came to an end. But is Swift still friendly with her ex-boyfriend Harris today?
The former couple first met after crossing paths at the Elle Style Awards in early 2015 (via Harper's Bazaar), and, after being spotted hanging out together on multiple occasions, Swift and Harris eventually went public with their relationship. In October that same year, rumors of a breakup between the couple began to circulate among the tabloids. However, Swift and Harris appeared to brush off the speculation and celebrated their one-year anniversary in March 2016 (via Billboard). 
Sadly, just a few months later in June 2016, the pair broke up and went their separate ways. Speaking to People at the time, a source close to the couple revealed that there was "no drama" during their breakup, adding "things just don't work out sometimes. No one cheated."
The aftermath of a hit song for Harris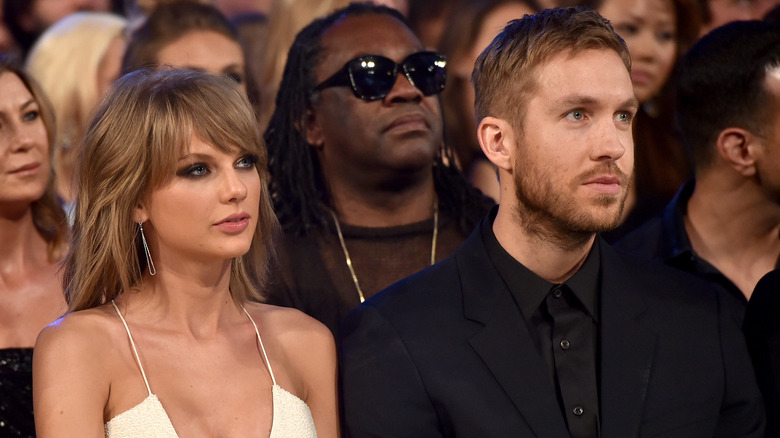 Kevin Winter/bma2015/Getty Images
According to Showbiz Cheat Sheet, her year-long fling with Calvin Harris was Taylor Swift's longest relationship at that time, and their breakup appeared to be amicable. However, shortly before the split, Harris' hit song "This Is What You Came For" was released, and things started to get a little complicated between the former couple. 
The song in question was partly written by Swift, who used a pseudonym for her writing credit on the track. When Swift's involvement on the chart-topper was unearthed, Harris reportedly blamed his ex-girlfriend for the leak. The following year, it is believed that Taylor Swift's diss-track "Look What You Made Me Do" was partly released in response to Harris' claims. 
As People reported, Harris also previously opened up about his feelings regarding the split in a series of now-deleted comments on social media. Conversing with fans online, Harris revealed that he was "not sad at all" about the breakup with Swift, and reportedly went on to claim that the "Cardigan" singer "controlled the media and this situation," adding, "I had no idea what was going on. So that kind of makes it a lot worse from my perspective."