The Surprising Friendship Between Mila Kunis And Princess Beatrice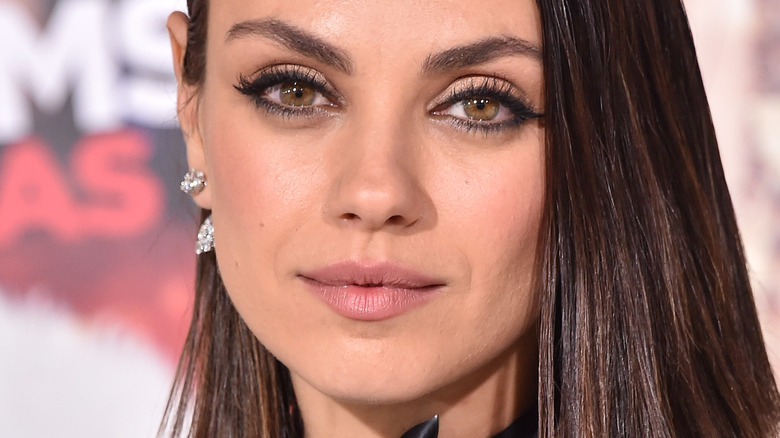 Shutterstock
Mila Kunis and Ashton Kutcher are a true celebrity power couple, and go back an awfully long time, having first met while both starred on "That '70s Show" in the late '90s. While they were never the best of friends on set — and have an age gap that was rather more noticeable back then — they began dating in 2012, married in 2015, and have two children together (via InStyle).
They have their fair share of famous friends, too. Kunis has remained pals with her ex-boyfriend Macaulay Culkin; while as a couple, Kunis and Kutcher are close to Kristen Bell and Dax Shepard. Kutcher and Shepard worked together on MTV's "Punk'd," while Kunis and Bell have previously worked together as well, most notably in "Bad Moms" (via Insider).
However, Kunis and Kutcher have got some more surprising famous friends, and it might not be a duo you'd expect: Mila Kunis is friends with none other than Princess Beatrice. As in, actual royalty.
They met through Princess Beatrice's ex-boyfriend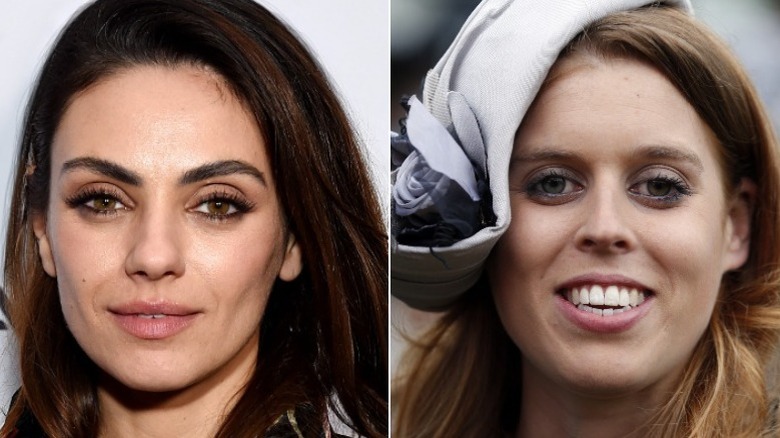 Wpa Pool/Getty
It might seem like a pretty random match-up but yup, Mila Kunis is pals with Princess Beatrice. How on Earth do they know each other? As it turns out, Beatrice's ex-boyfriend Dave Clark worked for Uber, while Ashton Kutcher was an early investor in the ride-sharing app (via Smooth Radio). You might have heard of people meeting in an Uber, but these guys went one step further. While celebrating Kunis' 32nd birthday in 2015, the foursome reunited in New York City, getting on like a house on fire and discussing yachts, according to their Uber driver that day, David Capellan, who shared a snap of the two couples on Instagram (via E!).
They then met up again just a few weeks later, this time in Mexico to celebrate a wedding (via Hello!). Beatrice and Clark broke up the following year in 2016, and perhaps that's why there hasn't been as much recent news about the princess' friendship with Kunis and Kutcher (via Showbiz Cheat Sheet); or perhaps they've managed to keep in touch out of the public eye. Either way, with Beatrice now married to property developer Edoardo Mapelli Mozzi and expecting her first child, and Kutcher and Kunis raising their two young children as well, they might simply just no longer have the time to take Uber rides together and fly off to destination weddings to hang out (via Hello!).