Inside Amanda Kloots' Life One Year After Nick Cordero's Death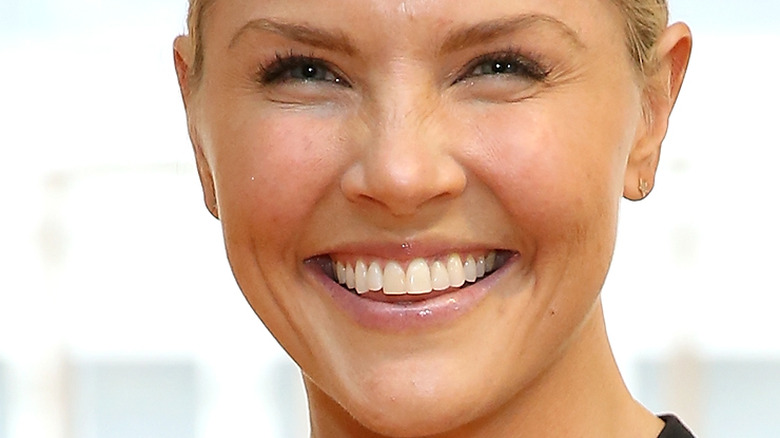 Monica Schipper/Getty Images
The world collectively mourned with Amanda Kloots when her Broadway star husband Nick Cordero tragically passed away from complications due to Covid-19 a year ago. The dancer and fitness devotee recently took to Instagram to share a heartwrenching tribute to the father of her now 2-year-old son, Elvis. Now, "The Talk" host is opening up about her decision to date again, even as she continues to grieve the loss of her husband (via Deadline).
On a recent episode of her show, Kloots shared that she met both of her husbands "doing Broadway shows" (via Page Six). The mom of one was previously married to actor David Larsen, according to Distractify. Going on to talk about her relationships, Kloots noted, "We became friends first, then we got married. Obviously with Nick, we had a child." Kloots added, "I've never actually had to date."
She then shared, "I just started dating again and it is so crazy to be dating for the first time at 39 years old. And it's quite terrifying and really out of your element, and it's just hard. It is hard."
Amanda Kloots defends her decision to date again after Nick Cordero's death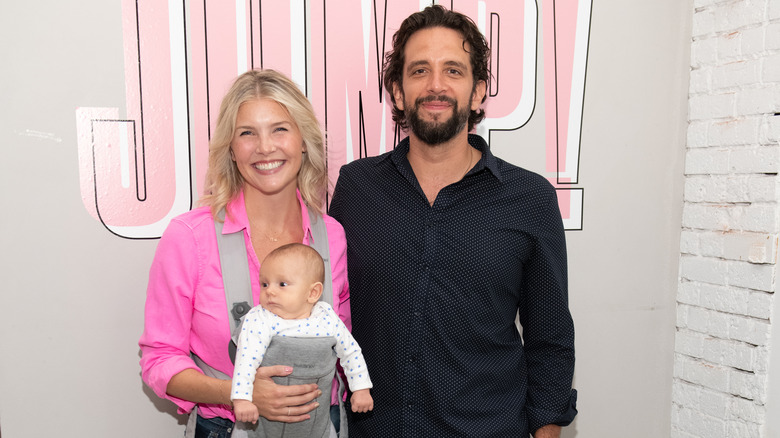 Noam Galai/Getty Images
After a year of publicly sharing her deep grief over the death of her husband, incredibly, at least one person took to Kloots' Instagram to judge her willingness to get back out there on the dating scene (via People).
Taking to her Instagram Stories, Kloots posted a screenshot of a comment that read, "Dating already wow that was fast." The star immediately shot down the remark, writing, "How dare you judge anyone especially someone going through this process."
Kloots then tagged the offensive commenter, and added, "I will address this soon guys I promise. There's too much to say and too much that widows deal with to not talk about it. Until then I will call out anyone who is rude enough to comment like this."
Meanwhile, it's worth noting that Kloots did not share details of who she was dating at time of writing, only saying on "The Talk," "It's all wonderful. It's wonderful people I'm meeting, and it's been a great process so far. But I'll just say it's very hard without getting into too many details" (via Page Six).