The Surprising Job Kate Winslet Had Before She Was Famous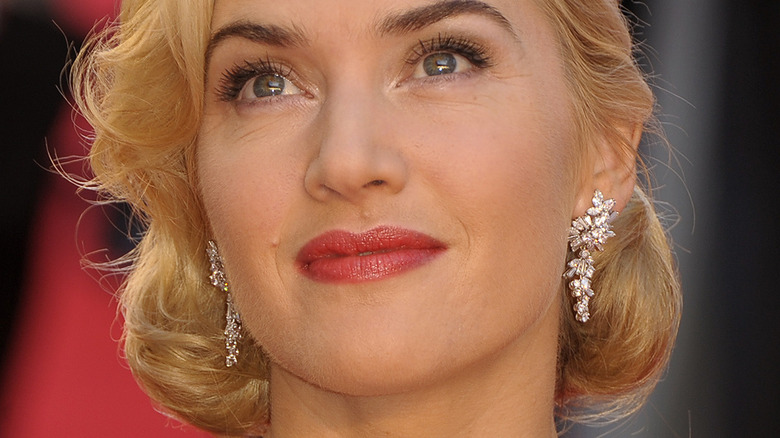 Shutterstock
Kate Winslet has proved there's not a role she can't handle. From starring on the big screen in films like blockbuster "Titanic" and the thoughtful "Revolutionary Road" to taking to the small screen in dramas like "Mildred Pierce" and HBO's "Mare of Easttown," Winslet's versatility as an actor is apparent, per The New York Times.
Not to mention, she is fighting Hollywood stereotypes by pushing to normalize bodies of all shapes and sizes — not just those that are model-thin and flawless. The Oscar-winning actor told the Times that she told designers not to retouch any promo images for "Mare of Easttown," a series that debuted in April 2021. The mother of three also empowered women who have felt exploited or been sexually abused by powerful men by condemning the behavior of Woody Allen and Roman Polanski. In an interview with Vanity Fair, Winslet expressed her regret for working with the directors (per USA Today).
Before she was taking on the industry, though, Winslet was like many actors trying to figure out how to pay her bills while pursuing her passion. Prior to her portrayal of Rose in "Titanic" alongside actor/environmentalist Leonardo DiCaprio, Kate Winslet had a surprising job.
Kate Winslet worked in a deli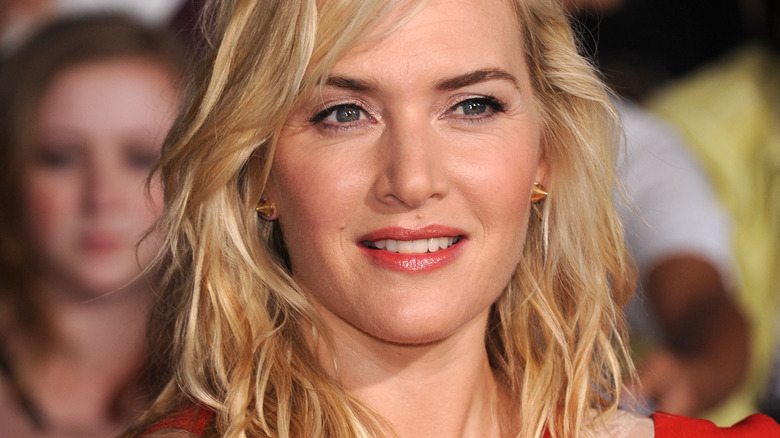 Shutterstock
Before Kate Winslet was famous and began earning millions of dollars, the British actor held a regular job just like the rest of us. Raised in Reading, Berkshire, Winslet worked at a delicatessen while she pursued her dream of becoming an actor, according to BerkshireLive. She told the outlet that she continued to work at the deli after she was cast in her first film "Heavenly Creatures" and anticipated holding down a side job while landing acting jobs. "It's very hard to make a good living from acting, certainly when you're starting out," she said.
Of course that all changed once Winslet began scoring larger roles in popular movies. After breaking into the film industry in 1994, Winslet's next big hit was 1995's "Sense and Sensibility" followed by roles in "Eternal Sunshine of the Spotless Mind" and "Finding Neverland" (per IMDb).
She's come a long way since her first appearance on the silver screen. Winslet has played characters both loved — Iris in "The Holiday" — and misunderstood — Hanna Schmitz in "The Reader" (via Reuters). She has been nominated for seven Academy Awards, winning in 2009 for "The Reader," (per IMDb) and has just been nominated for her third Emmy for her portrayal of Mare Sheehan in "Mare of Easttown" (via the Television Academy).