Could This Be Why Harry And Meghan's Belongings Were Stripped From Frogmore Cottage?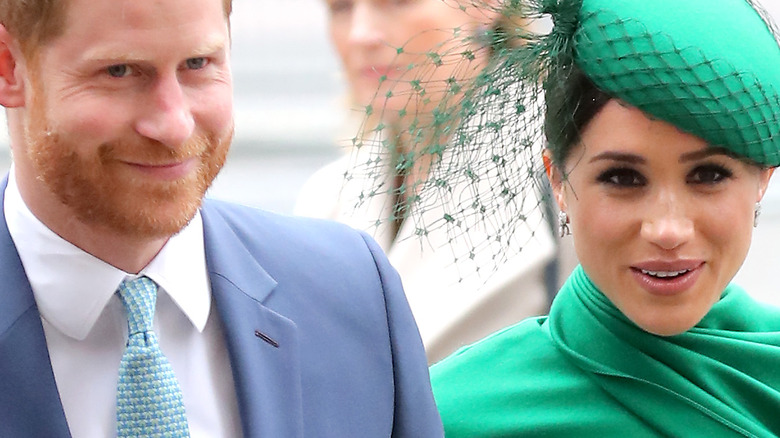 Chris Jackson/Getty Images
Ever since Prince Harry and Meghan Markle first announced their decision to step away from their official royal duties, their actions have shown that they have no desire to take it all back and return to the pomp, protocol. and privacy of palace life. From their expansive mansion in Montecito, California, to their Netflix and book deals and their Archewell Foundation charity, the couple has quickly established their presence as non-working royals. About the only souvenirs remaining of their previous life are their Duke and Duchess of Sussex titles, and one gets the impression that Harry and Meghan wouldn't care if they lost those. too.
Now, it seems that they've lost their home away from home. When Prince Harry visited England in early July for the unveiling of the Princess Diana statue at Kensington Palace, he stayed at Frogmore Cottage, the estate he and Meghan rented as royals. However, The Sun has reported that immediately after the prince returned to America, palace staff removed all of his and Meghan's belongings from their living quarters. The items were "boxed up" and will probably be sent over to the couple's California home.
This strongly seems to hint that the Sussexes may never return to Frogmore, either as a permanent residence or a stopover during visits.
Was this the palace's reaction to Harry's latest deal?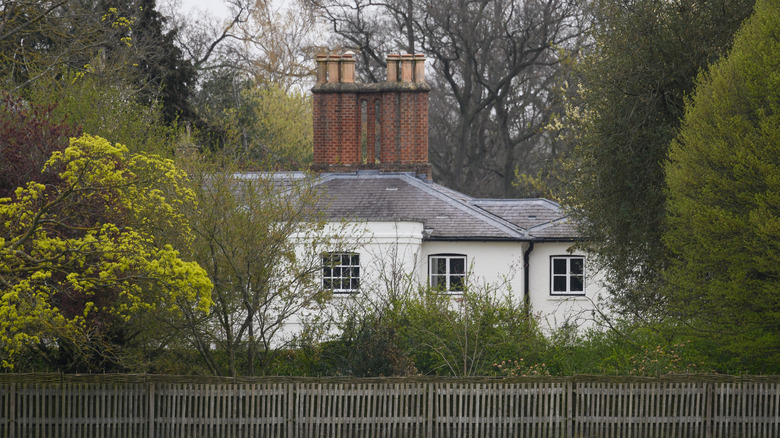 Leon Neal/Getty Images
Why did the palace suddenly erase the last mementos of Harry and Meghan's royal residency? It's quite possible that it was their idea, as Cosmopolitan suggests. Among the reported items in their Frogmore living quarters and bedroom were some framed pictures, which might have had sentimental value. (You never feel quite moved-in until the last box is unpacked and the final knickknack in place.)
The Sun, though — which makes no secret of its anti-Sussex stance — offers a much darker motive. Prince Harry's upcoming memoir, they predict, will be the final burned bridge between him and his royal relatives. Their royal sources say that it would be "impossible to conceive" of the Sussexes returning to the U.K. for any future palace events — not even Queen Elizabeth's Platinum Jubilee celebration scheduled for 2022. Then again, the same newspaper also asserted just weeks ago that both Harry and Meghan might join the family for another event honoring Princess Diana, rumored to be set for September. 
Though Harry and Meghan may not live at Frogmore Cottage anymore, that doesn't mean it's empty. The home — if one can call an estate with 655 acres of gardens a "cottage" — is currently being occupied by Harry's cousin, Princess Eugenie. The princess and her husband, Jack Brooksbank, wanted a spacious and safe place to raise their new baby son, August (via Hello!).